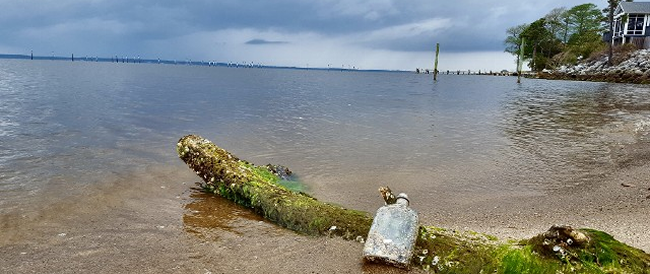 Mr. Daniel S. " Buddha" Rios, 35, died Thursday, August 30, 2018 in new Bern, nC. Visitation is 7-9:00 PM, Thursday, september 6, 2018 at Pollock~Best Funeral Home. Funeral services will be 2:00 PM Friday, september 7, 2018 at Pollock~Best Chapel. Burial will follow at the Cowell Cemetery in Bayboro.
Arrangements with Pollock-Best Funerals & Cremations.
Janice Alcoke Sanders, 75, of Pollocksville, formerly of Bayboro, passed away saturday, september 1, 2018, at home.she was preceded in death by her daughter, Teresa Cloninger.she is survived by her daughter, delores Tanner & husband, Johnny; son, William Jenkins Jr.; five grandchildren, Jason simpson, Kari Wilson, Travis Jenkins, Kansas Polatty and Jessica Melson; and 14 great-grandchildren.Her graveside service will be held at 11 a.m., Wednesday, september 5th at the Lakeside Chapel at Greenleaf Memorial Park with Rev. Jason Bell officiating.In lieu of flowers the family suggested memorial contributions be made to Pamlico Co. Rescue, PO Box 302, Bayboro, nC 28515.
Arrangements by Bryant Funeral Home & Crematory, Alliance.
Rita Lieselotte Laughinghouse, 75, of Reelsboro passed away Thursday, August 30, 2018, at home.she is survived by her son, Robert scott Tabor and wife, sherry; daughter, sebrina Ogelsby and husband, Paul; four grandchildren; and four great-grandchildren.Graveside services will be held at 2 p.m., sunday, september 2nd at Celestial Memorial Gardens, Vanceboro with Pastor John Watford officiating.
Arrangements by Bryant Funeral Home & Crematory, Alliance.
Edward "Ted" Mays died at his home in Eatonton, Georgia on August 26th. Ted and his wife, Virginia were residents of Oriental for 15 years. Ted had a sock business at the new Bern Farmers Market for many of those years. He is survived by his wife, 4 daughters, a step daughter and step son and 10 grandchildren. A memorial will be held in Boston this Fall.
---
W. Wayne Whorton was born in New Bern, to Ray and Edna Whorton on April 21, 1954. He passed away August 4, 2018, at CarolinaEast Medical Center. He is survived by his mother, Edna Whorton of Oriental; sister and brother-in-law; Jeneal and Mark Bunn; as well as nephew, Jackson Bunn and his wife, Bailey, all of Wilmington. Wayne retired in 2016 from the North Carolina Department of Transportation as assistant district engineer and happily moved to his retirement home in Bayboro. He enjoyed his all-too-brief life of leisure and kept busy growing his vegetable garden and tending his yard. He also crafted wood-work projects and created seasonal wreaths and floral decorations. Funeral services were held at 2:00 p.m. on Wednesday, August 8th at Bryant Funeral Home. Burial followed at Oriental Cemetery on Silverbrook Rd., Oriental. Those wishing to contribute memorial gifts are encouraged to give to the Oriental Woman's Club Cemetery Fund, c/o Linda Caroon, 609 North St., Oriental, NC 28571.
Arrangements by Bryant Funeral Home & Crematory, Alliance, NC.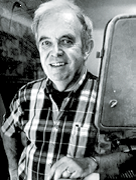 Roy Henry Hoffman, 81, of Oriental, NC and formerly of West Hurley, NY, passed
away suddenly but peacefully on August 1, 2018. He is predeceased by his wife, Jean,
in 2006; and is survived by his two daughters, Terry Visconti of Accord, NY and Barbra
Hoffman of Ivor, VA; his son-in-law, John Visconti; two grandchildren, Jacob and
Ashley; and his great-grandchildren, Kevin and Matthew.
Roy was the owner of Pamlico Generations, a successful generator sales and service
business which he started at the age when most people retire. He worked nearly every
day of his life and had just returned from service calls when he was taken to the
hospital. His creative side was well known and his creations in wood, painting, sculpture, cooking, and
construction of everything and anything unusual including his home were always top notch. He loved to
tell stories and had a deep sense of integrity and morality. During his life he was a devoted husband and
father and was very proud of both his accomplishments as well as those of his children. Roy had a zest
for life and lived life on his own terms. He will be dearly missed. Services will be held at the Oriental
Methodist Church on Saturday August 18, 2018 at 10:30 a.m. with a light reception to follow.
Arrangements by Bryant Funeral Home & Cremations, Alliance.

Robert Steven Johnson "Bob" and "Grandbob" was born April 19, 1950, in Roanoke, Virginia, and entered the most beautiful garden in Heaven on August 9, 2018. Bob attained his BS and MS from Virginia Tech. He was the retired Director of the Department of Social Services in Pamlico County. He made serving and taking care of others his whole career, as well as his lifestyle. He saved many children and adult victims from abuse during his long career. Most recently, he was blessed to serve as Deacon in his church at Albertson Missionary Baptist Church, where he also sang in the choir, was Sunday School director, Sunday School teacher, and worked with the Youth as he could. He also served as a Gideon in Lenoir County. He touched many minds and hearts and led by example. He taught
love by showing love. Bob was preceded in death by his parents Henry and Gertrude Johnson, brother,
Pittman Johnson, and his best friend (and Godfather to his children) Karl Fuller. He is survived by five
siblings Leonard Johnson and wife Sandy, Kenny Johnson and wife Mary Lynn, Carol Kaye Johnson,
Minerva Johnson Brenner, and Susan Johnson Cloeter and husband John, also, numerous nieces and
nephews. He leaves behind his loving wife and eternal singing partner of 44 years, Anne Humphreys
Johnson, and three grateful & blessed children: April Suzanne Johnson Howard and husband, Paul
of Pink Hill, Carol Kaye Johnson Taylor and Brian Jenkins of Deep Run, and Robert Steven Johnson
II (Robb) and fiancée Chelsea DePoole of Bloomfield Hills, MI. Grandbob's babies were his grandchildren
who will miss him daily: Kaitlyn Suzanne Howard (Katie) and Brandon Potter, Bodie Knox
Taylor, Anna Caroline Howard, Luke Whitford Taylor, Blaire Colby Howard, and Elena Drew Howard.
Bob found peace in yard work, his greenhouse and taking care of his chickens, but always found joy in
being husband, Daddy and Grandbob. Bob's Memorial Service was held Sunday, August 12, 2018 at
Howard-Carter Funeral Home in Kinston, NC at 3:00 PM with visitation following the service.
In lieu of flowers, memorial donations can be made to the Youth Fund at Albertson Missionary Baptist
Church, PO Box 37, Albertson, NC 28508.
Mildred Buck Ludvigsen, 96, of Grantsboro passed away Thursday, August 9, 2018, at home.
She was a member of Apostolic Christian Church in Milwaukee, WI. She enjoyed gardening and spending
time with family and friends. She was preceded in death by her husband, Roy R. Ludvigsen Sr.; son,
Robin Ludvigsen; and great-grandson, Kevin Hanafee. She is survived by two sons, Roy R. Ludvigsen,
Jr. (Phyllis) and Christian T. Ludvigsen (Janet); daughter, Suzanne L. Lacy (Jim); daughter-in-law,
Linda Ludvigsen; brother, Hubert Buck; nine grandchildren; and 13 great-grandchildren.
Graveside services will be held 2:00 p.m., Thursday, August 16th at the Lakeside Chapel in Greenleaf
Memorial Park with the Rev. Kenneth Dixon officiating.
Arrangements by Bryant Funeral Home & Crematory, Alliance.
Hans Emil Bussink, 90, of Merritt passed away Wednesday, July 18, 2018, at The Gardens of Pamlico.
A Celebration of Life was held Friday, August 10th at 11:30 a.m. at Stonewall United Methodist Church.
Arrangements by Bryant Funeral Home & Crematory, Alliance.