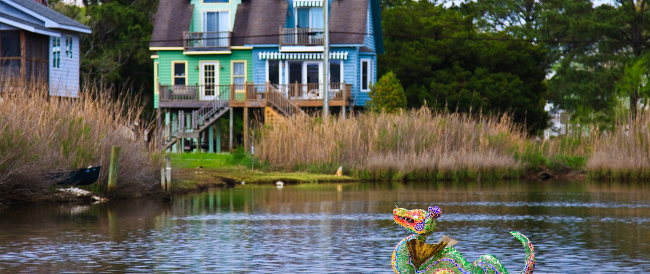 For September 18, 2019
Michelle Rose Popperwill Price, 45, of Lowland passed away Monday, September 9, 2019, at home. She was preceded in death by her son, Gregory Allen Price III and father, Walter "Nook Jr" Popperwill. She is survived by her mother, Linda O'Brien; children, Victoria, Noelle, Emmit and Elizabeth Price; significant other, Jason Ireland and his two daughters, Destiny and Angel Ireland; paternal grandmother, Audrey Lupton; sisters, Pam Popperwill Ireland and Misol Alfonso; and brothers, Walter Glenwood Popperwill III and Juvenal Alfonso. Her memorial service were held 6:00 p.m., Friday, September 13, 2019 at Hobucken United Methodist Church with the Rev. Earl Sadler Jr. officiated. The family received friends and relatives one hour prior to the service at the church. In lieu of flowers, memorial contributions may be made to Bryant Funeral Home, PO Box 99, Alliance, NC 28509.
Arrangements by Bryant Funeral Home & Cremations, Alliance.
For September 11, 2019
Suzette A. Goodwin, 88, a native of Pamlico County, NC died Sunday, September 1 in Athens, GA. The daughter of Goethe and Ruby (Wiley) Aldridge of Pamlico County, NC, she was a long-time employee with Lee County government in Fort Myers, FL working with the US Soil Conservation Service.She is survived by one brother: Bud (Annette) Aldridge of Arapahoe, NC; three sons: Dennis, Keith (Lisa), and Robert (Nancy) Goodwin, all of Athens; eight grandchildren: Will, Philip (Jessie), Zack (Jen), Stephen (Brittany), Kaitlin Coast (Michael), Lucas, Elizabeth, and Bella; and one great-grandson: Phin Goodwin. There are other nieces, nephews and cousins scattered across the country and around the globe.
Suzette was a great mom: she never complained about anything, was non-judgmental, thoughtful, caring, and she taught her 3 sons to accept others regardless of color, social status, education, you name it. She taught us to look at the actions of others and make decisions about relationships based on that. She loved football and always followed the North Fort Myers HS (FL) Red Knights and, of course, the Georgia Bulldogs.
Suzette was baptized on 08/27/19, five days before her passing. Unburdened, she was joyful in her final days: smiling, chatty, and energetic.A celebration of her life will be held on Sunday, September 15 at 5:00 p.m. at Athens Church of Christ, 3720 Mars Hill Road, Watkinsville, GA 30677. A memorial service in Pamlico County, NC will be held later.
In lieu of flowers, the family asks that friends make donations to either of the following: by contacting the YWCO, 562 Research Dr., Athens, GA 30605 (706-354-7880) or by mailing a check payable to Swamp Camp Services, Inc., ATTN: Swamp Corps Donation, 33 Stratford Drive, Athens, GA 30605.
Lord and Stephens Funeral Home, EAST, Athens, GA, is in charge of arrangements. www.lordandstephens.com
---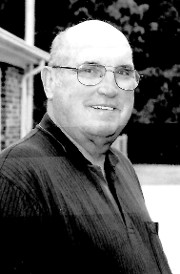 Don Lowell McKown, 82, of Reelsboro, NC passed into life eternal on September 3, 2019, at Bayview Nursing and Rehabilitation Center. Don was born on April 5, 1937, the only son of Charles Donzel and Genevieve Deshler McKown. He was a graduate of Parkersburg High School in Parkersburg, WV, class of 1955. Immediately after high school he joined the United States Air Force and served proudly for over 20 years. Upon retirement he lived in Goldsboro, NC and had many small businesses, including a taxi service and a used tire business. He was an avid football and racing enthusiast. Don was preceded in death by his parents and his first wife, Anna Tyndall McKown after 37 years of marriage.
He is survived by his son, Brian Tyndall McKown, of the family home in Reelsboro; three grandchildren, Joshua McKown, Kimberly McKown Hall and Kristina McKown; and four great grandsons, Caleb, Julian, Jonathan and Adrian. He is also survived by his wife, Euna Faye McKown of New Bern and two sisters, Beverly McKown Carpenter and Teri McKown (Jerry) Duckworth, both of New Bern, NC.A memorial service with military honors will be held at Don's home church, Reelsboro Pentecostal Holiness Church on Saturday, Sept. 14th at 2:00 p.m. with the Rev. Alan Woodard and the Rev. Steve Willis officiating. The family will be available one hour prior to the service for visitation. Memorials may be made to Bryant Funeral Home, PO Box 99, Alliance, NC 28509 or to the Reelsboro Pentecostal Holiness Church, 221 Neuse Rd, New Bern, NC 28560.
Arrangements by Bryant Funeral Home & Cremations, Alliance.
For September 4, 2019
Lee Courtland Toler, 95, of Alliance passed away Thursday, August 29, 2019, at home. He was a member and retired minister of 30 years of Alliance Pentecostal Holiness Church. He was preceded in death by his young bride, Betty Williams Toler. He is survived by sons, Lee Toler Jr. and wife, Linda and Charles Toler; daughters, Brenda Nobles and husband, James, Judy Stephenson and husband, David, and Patricia Heatherly; 10 grandchildren; 20 great-grandchildren; and two great-great grandchildren. His funeral was held 2:00 p.m., Saturday, August 31st at Bryant Funeral Home Chapel with the Rev. Phillip Lewis and the Rev. Matt Guthrie officiating. Interment will follow in Grantsboro Cemetery. The family received friends one hour prior to the service at the funeral home and at other times at his daughter's home, 126 Courtland Dr. Alliance.
Arrangements by Bryant Funeral Home & Cremations, Alliance.