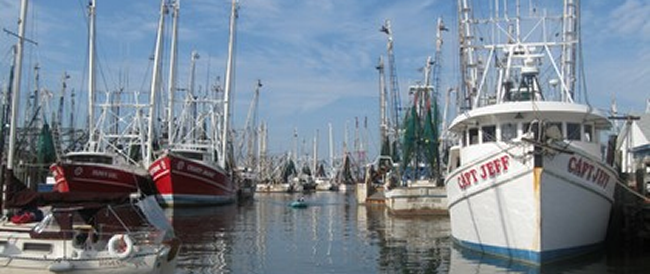 News from the 5/31/2017 issue
!!BREAKING NEWS!!
It's Graduadtion Time!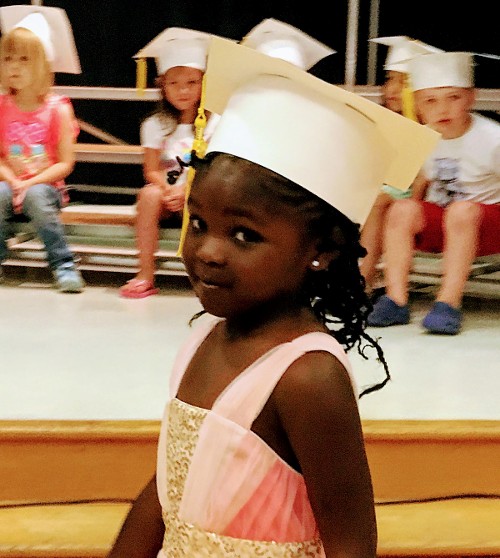 Looking Back....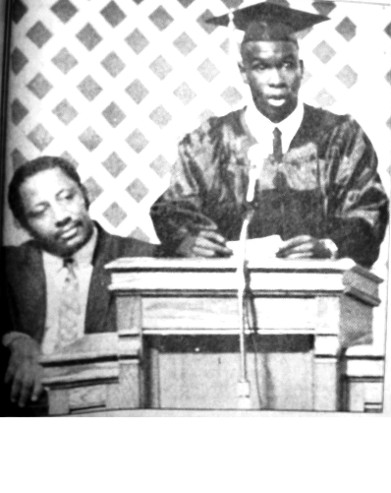 Arapahoe Charter School Class Of 2017 Makes History

Families and friends gathered at the Ned E. Delamar Center on the campus of Pamlico Community College on Friday evening June 2, 2017, to celebrate the accomplishments of the Arapahoe Charter School Class of 2017. History is a transformative power. Not only were seniors of the Class of 2017 encouraged and celebrated, special guests of the Arapahoe community and members of the Class of '48 and '51 were recognized.

Senator Norm Sanderson, a long-time supporter of Arapahoe Charter School and key leader in the establishment of the high school, served as the commencement speaker. Members of the Class of 2017, fondly referred to as the "Pioneer Class," will forever be part of the catalyst to provide a choice for high school students in our region.

We are 24 small, but 24 strong! Congratulations to all graduates and best wishes for a wonderful future of learning, leading, and serving!

---

Croaker Festival 2017, Sponsor a Sparkle!!!

Less than one month away the Croaker Festival will be in full swing! Fireworks are one of our largest expenses and we need help to raise the $9500 that it takes to put on the fantastic display! Patrons may donate to the Fireworks show at Croakerfestival.com through Paypal or by check made payable to Croakerfestival, Inc. mailed to P.O. Box 1067. To be in the Program Guide as a Firework Patron pay-ment must be received by June 7th. Thanks in advance for your dona-tion. Also, you will see our Croaker Festival jugs at local businesses around town. If you can spare a little change drop it in, every penny counts and goes directly to the Fireworks! Details on the launch site will be forthcoming…stay tuned to your local media outlet.

---

A Pamlico Bear Taking A Stroll On Sunday Afternoon. Photo By Lawrence Rowe

---

Hard-working Phillips Receives Transfer Scholarship From Oriental Rotary Club

By Sandy Wall, Pamlico Community College

As a loan officer at State Employees Credit Union in Grantsboro, Pamlico Community College graduate Asheton Phillips helps customers secure the funds they need for their future.Now, thanks to the Oriental Rotary Club, the 26-year-old Pamlico County native has some money she needs for her own future.Phillips recently received the club's transfer scholarship, which is awarded to a PCC student who is moving on to a four-year college or university.

She will be using the money at the University of Mount Olive in New Bern, where is she working to complete her bachelor's degree."I've never applied for a scholarship until now," Phillips said recently. "It certainly helps."Support from private donors such as the Oriental Rotary Club and others are critical to helping PCC students to pay for their courses at the college and to move forward in their academic endeavors.

"The college is fortunate to have support from generous individuals and groups such as the Oriental Rotary Club," said PCC President Dr. Jim Ross. "The Rotary members are caring and amazingly-involved community leaders who make Pamlico County better in many ways, including by providing life-changing scholarships such as this one for Asheton. It helps us to provide opportunities for hard-working students here in Pamlico County to improve their lives."

Phillips learned she had received the scholarship on May 31. She said the money will help her complete her bachelor's degree at Mount Olive, thereby enabling her to continue her career at the credit union.Phillips has worked at State Employees Credit Union since December 2013. She has worked her way up in the company, but said she needs a bachelor's degree to continue advancing in her career. She is scheduled to graduate from UMO this fall.

Pamlico Community College has played a pivotal role in her career path, Phillips said. "It basically started my journey to success," she said, adding she began taking PCC classes when she was a student at Pamlico County High School. She went on to earn an associate's degree at the college and utilized transfer cred-its she earned at PCC at Mount Olive.

"PCC opened doors to more opportunities for me," she said. "It was local, and I wasn't one who wanted to go off far away."The road to a bachelor's degree has not been straight or easy. In addition to her job at the credit union, Phillips also works at Charlie's Restaurant in Bayboro on Saturdays.

Phillips quickly adds the hard work has paid off, and she encourages others, including high school students, to see how Pamlico Community College can get them started on a great career or a four-year degree. "The reward is worth it," she said. "Push through it – your hard work is worth it."

Sandy Wall can be reached at 252-249-1851, ext. 3010, or swall@pamli-cocc.edu.