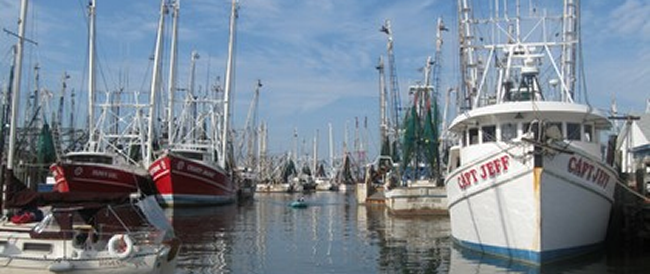 News from the 6/13/2018 issue
Looking Back....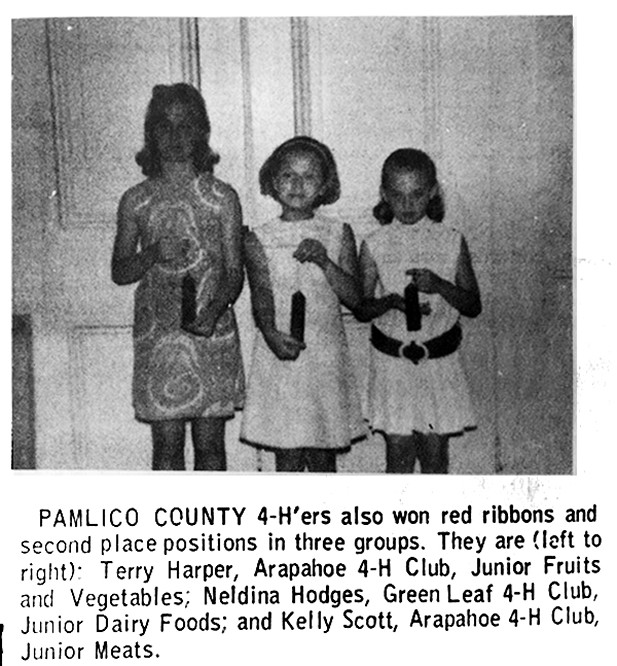 Hope Regala Raises Funds And Awareness

Pictured from left to right are Edward Riggs, Chair of the Pamlico County Board Of Commissioners, Dr. Andy Schneider, raffle winner, and Sheri Rettew, Executive Director of The Hope Clinic.

A weekend of entertainment, food and community spirit, this year's Hope Regala was the largest fund raiser in history for The Hope clinic. The $10,000 Raffle winners, Dr. and Mrs. Andy Schneider from Winston-Salem and homeowners in River Dunes, donated their entire winnings back to Hope Clinic. The Hope Clinic provides more than $3,500,000 worth of free medical care every year to patients, which is made possible by our volunteers, funders, donors, and staff.

Hope Clinic was launched in 1999 through a ministry at St. Thomas Episcopal Church with an all-volunteer staff and leadership. The clinic provides care to more than 500 patients each year with a part-time staff of 8 and 1 full-time director.

---

Students Recognized For Performance At SkillsUSA

(left to right) Andrew Baker, Kayley Ireland and Alan Woodard, Carpentry Teacher and SkillsUSA Advisor.

During the June meeting of the Pamlico County Board of Education, Andrew Baker, Kayley Ireland, and Phillip Prescott were recognized for their performance during the SkillsUSA Regional Rally in March at Lenoir Community College. Each of these students placed 1st in their particular areas during the Regional Rally: Andrew Baker (Core and Sustainable Construction), Kayley Ireland (Job Interview), and Phillip Prescott (Technical Drafting). Additionally, freshman Andrew Baker was awarded 4th place in the Core and Sustainable Construction competition during the North Carolina SkillsUSA State Competition held in Greensboro on April 18-20. Alan Woodard, PCHS Carpentry Teacher and SkillsUSA Advisor, accompanied these students during both competitions. SkillsUSA impacts the lives of America's future workforce through the development of personal, workplace and technical skills that are grounded in academics.

---

At a recent luncheon, PAWS President Jackie Schmidt presents an award to Pamlico Animal Control Officer Berkley Hill thanking him for his continuing support of PAWS and kindness to animals.

---

Whittaker Pointe Restoration Not A Dredging Project

By Cathwren Hermon

At the most recent Oriental Town Meeting, Diane Miller once again proved what an outstanding Town Manager she is by sharing a PowerPoint presentation, detailing the town budget and all the fiscally-responsible measures she has implemented. Following was the part of the evening that interested most of the resident attendees "Whittaker Pointe." Notice the "e" at the end of "pointe" to differentiate this stabilization project from the recently-received matching grant for dredging of the Whittaker Creek channel. Miller was quite emphatic that people don't confuse the two projects. You can read the article about the dredging project elsewhere in this issue.

The presentation, interspersed with graphics and photos that described the Whittaker Pointe Restoration Project, clearly and succinctly provided engineering specifications and comparisons that explained how crucial is the project to restore Whittaker Point – that is the point of land that protects the entrance to Whittaker Creek.

Miller began her talk by quoting statistics about the percentage of real property that lies in the path of Whittaker Point. Of $220 million of real estate in Oriental, $92 million in real property is impacted by the Point, not to mention personal property, business interests like marinas and boatyards and the extended influence on local businesses, real estate prices and tax implications. Several slides demonstrated the damage that is perpetrated by "sea, lake and overland surges" (SLOSH) and flood risk, but Miller cautioned that the greatest risk to Whittaker Point is "fetch" – the power of wind-driven water. Consequently, the most damage to Whittaker Point has occurred as the continuing result of only four days of sustained northeast wind over 75 miles of open water.

As everyone acknowledges, this situation occurs frequently, not just during a major event like a hurricane. Attempts by the Army Corps of Engineers have resulted in further erosion of the point, and the land mass that was once more than 15 acres has continued to diminish to 3 acres in a matter of 18 years, as confirmed by the rings of healthy trees that have completely uprooted for lack of footing. The current shoreline reflects the "cuspate" or scalloped erosion pattern caused by northeast wind-powered water. In addition, two full breaches of the land have opened, and a third is on its way.

Scientists and engineers have now confirmed that a "living shoreline" structure is critical and indeed imperative to saving Whittaker Point. The Whittaker Pointe Project involves constructing a granite-hardened "revetment" (two tons of rock per linear foot) on the front of the point, then back-filling to create a new straight shoreline. Miller explains that once the front side of the point is restored, the back side can serve as an oyster nursery or other environmentally-sound strategy.

Whittaker Point is currently a privately-owned property, so the next step is for Oriental to assume ownership of the land and apply for grant assistance. The Board of Commissioners voted unanimously to take ownership of the property and submit the grant proposal. Miller's team has completed prepa-ration of materials to submit for the Whittaker Pointe Barrier Peninsula, and the North Carolina Department of Environmental Quality (DEQ) is one agency that has already confirmed that funds will be granted, with likelihood of other entities following suit. Kudos to Town Manager Diane Miller and her team for compiling all the information and support documentation to not only draw attention to this monumental need in our community, but also for the expertise and follow-through to pull together the Whittaker Pointe Restoration Project grant proposal.

---

Legacy Lives On With Gift To Friends Of The Library

The Friends of the Pamlico County Library has received a matching gift of $35,000 from the children of Blanche Ballance Lewis in memory of their mother and her family, all natives of Lowland. The donors are Sylvia Lewis Kuster of Cynthiana, KY, and James W. Lewis of Washington, DC. They were born and grew up in New Bern where their mother lived all of her adult life. However, Mrs. Lewis always maintained close ties to her friends and family in her native Pamlico County.

In 2017, the Pamlico County Commissioners agreed to match funds raised by the Friends of the Pamlico County Public Library up to $7,000.00 per year for five years. This gift assures that the library will receive the full amount of $35,000.00 from the county to modernize the interior of the Pamlico library. Plans include new seating, shelving for better visibility, and updating technology. As many Pamlico citizens know, the Pamlico County Library has not changed its "look" since the Library's move to Main St in Bayboro in 1978. The furniture, tables, and shelving are outdated and do not accommodate the materials and technology required in today's libraries.

"I believe that a 'refresh' of the library will improve space utilization and flow," said Ben Bowditch, chair of the Pamlico Library Board. He said, "Traditional wood tables and chairs will be replaced with mobile, lighter-scale tables and ergonomic seating. The modern-ization will allow us to accommodate technology and increase flexibility for use of our space – a space open to everyone in Pamlico." Part of the Blanche Ballance Lewis Memorial has been designated to accommodate the technology needs, including computers, of library patrons and staff.

Mr. Lewis and Mrs. Kuster made the contribution in memory of their mother and her deceased family members from Pamlico County: her parents, Charles A. and Mary Jane Ballance; her sisters, Lizzie D. Lupton, Millie D. Ireland, Mollie B. Campen, and Eula B. Heath; and her brothers, Lewis R. Ballance and Lawrence Graham Ballance.

Individuals and organizations interested in donating to the Library's "Refresh" project may contact Kat Clowers, County Librarian at 252-745-3515 or email Kat@pamlicolibrary.com.

---

Health Science Education Students Earn Certification

Left to Right (Back): Maci Hardison CNAI, Devan Elder CNAI, Hydia Davis, Hannah Riggs CNAI

Left to Right (Front): Kayley Ireland CNAI, Bryane Vereen CNAI, Hailee Voliva CNAI, and Hannah Riggs CNAI

By Lynn Hardison, PCHS Health Science Education Teacher

On May 19, Pamlico County High School health science education students successfully completed the National Nurse Aide Assessment Program (NNAAP) for North Carolina Nurse Aide I (CNAI) certification. The NNAAP examination is an evaluation of nurse aide-related knowledge, skills, and abilities. The examination is made up of both a written and a skills evaluation.

The purpose of the NNAAP examination is to test the applicant's understanding and ability to safely perform the job of an entry-level nurse aides. The following students may now add the CNAI credential behind their names: Maci Hardison, Devan Elder, Hannah Riggs, Kayley Ireland, Bryane Vereen, Hailee Voliva, and Hannah Riggs. Pamlico County High School (PCHS) offers exciting and challenging health science education courses for individuals interested in pursuing health care careers.

In these courses, students are exposed to a wide-variety of topics relating to the human body, health care trends, and work-based strategies. Students follow a holistic approach in studying the human body while also being introduced to current trends in medical technology and literacy. As part of the curriculum, students are introduced to post-secondary educational opportunities available to them and to numerous health care professions. Reaching beyond the classroom, PCHS' health science educa-tion program helps students gain insight and training in real-world, civic-minded activities and in health care that lead to credentialing.

Students who enroll in the nursing fundamentals course complete a minimum of 90 clinical internship hours. During the internship, students deliver supervised health care in local hospitals, long-term care, and assisted living facilities. They also observe in medical, dental, and veterinarian offices, wellness centers, and pharmacies. Health science education students are eligible to earn credentials in Prevent Blindness North Carolina for school-age vision screening, American Red Cross Adult and Pediatric for CPR/First Aid/AED, CareerSafe OSHA-10 General Industry (Healthcare), North Carolina Division of Health Service Regulation for Nurse Aide I, and Division of Health Service Regulation for Home Health Aide endorsement on the Nurse Aide I registry while in high school.

In addition to classroom studies, PCHS health science education students are also actively involved in and recognized for their charitable and community service projects working closely with various local, state, and international institutions. These organizations include Eastern Area Health Education Center's Youth Health Service Corp, American Red Cross Mid-Atlantic Blood Services, National Alliance in Mental Illness (NAMI), Fishes and Loaves Food Bank, and Health Occupations Students of America (HOSA).

Primarily the goal, according to Lynn W. Hardison the health science education instructor, is "helping better prepare students whether it is in the work-place or continuing their education to become successful and productive citizens." The health science education program also sponsors a local chapter of HOSA which is an internationally recognized organization endorsed by the U.S. Department of Education and the Health Science Education Division of Association of Career and Technical Education. Having a two-fold mission, HOSA promotes career opportunities in the healthcare industry and enhances the delivery of quality healthcare to all people.

HOSA provides a unique program of leadership development, motivation, and recognition exclusively for secondary and collegiate students enrolled in health science education programs. While competing in various health-related events at the regional, state, and international levels, students may earn recognition and scholarship opportunities. Competitions also provide opportunities to network with other health science students and medical professionals. In health science education programs, the instructor maintains high expectations and standards while making learning relevant and fun.

---

Pamlico's Small Business Center Offers Free Advice, Seminars For Local Entrepreneurs

PCC Small Business Center Director Mindy Moore takes a break in her office She took on her new job in January. Contributed photo

By Sandy Wall, Pamlico Community College

Mindy Moore wants to talk business with you.Moore is the new director of Pamlico Community College's Small Business Center, which is located behind the college's Bayboro Center off N.C. 55. The Ohio native took on the job in January after working as an instructor at the college for nearly a decade.

"I'm learning all the time," Moore said recently. "But I know what small businesses are about."PCC's Small Business Center is part of a network of state-supported, community college-based centers designed to help entrepreneurs turn their ideas into thriving enterprises. The center offers free confidential counseling to aspiring and current business owners. It also offers a free series of core classes each year focusing on essential business topics such as financing, market research, taxes and writing a business plan.

Moore is no stranger to business. She owned and operated her own computer repair and tutoring company for about five years. The business, called "PC Specialists," was based in Pamlico County, she said.Before moving to the Southeast in the 1980s, Moore worked in data entry and computer operations for the state of Ohio.

After living in Raleigh and Atlanta, she arrived in Pamlico County around 1988 and enrolled at PCC, receiving an accounting certificate. Moore would return to school years later, earning her associate's degree from Pamlico in Business Administration in 2008 and her bachelor's degree in Business Administration from Mount Olive College in 2010. At about the same time, Moore came to work as an office systems and computer instructor at PCC. It was at the college where she got to know former Small Business Center Director Jerry Prescott, who was both a colleague and a professional mentor.

"I worked very closely with Jerry Prescott, so I knew what the job was about," she said.When the post became open recently, Moore was a natural choice. "Mindy Moore has hit the ground running as the new Small Business Center director," said PCC President Dr. Jim Ross. "She is an enthusiastic, caring person who wants to help people chase their dreams and find success. In addition, she is one of the most positive and uplifting people I have ever met."

Moore said she sometimes has to control her excitement when a client comes in to her office with an idea for a new business. "They inspire me," she said. "When someone walks in with a great idea, I think to myself, 'that sounds awesome!' I can't help it."

In addition to offering one-on-one counseling and core courses on business development, the Small Business Center hosts free seminars on topics such as grant writing and using social media to build businesses.

The next seminars are scheduled for Saturday, June 16. The first one, which is set to run from 9:30 to 11:30 a.m., will focus on using Instagram. The day's second seminar, scheduled to run from noon to 2 p.m., will be on the Adobe Spark software.

Consultant Christina Williams will teach both seminars. Moore also says she plans to revive the "roundtables" for small business owners to meet for short presentations and discussions. "We will meet at several different places throughout the county," she said.The Small Business Center's services are not just for start-ups, Moore said.

The information is also relevant to operators of existing businesses and for the non-profit sector, she said. Moore is also open to new ideas and suggestions."If you have any suggestions about what you'd like to learn about, just give me a call and let me know," she said. "I'm there for everybody. I love this county."

To contact Moore, please call 252-745-7348 or email her at mmoore@pamlicocc.edu.

Sandy Wall can be reached at 252-249-1851, ext. 3010, or swall@pamlicocc.edu.