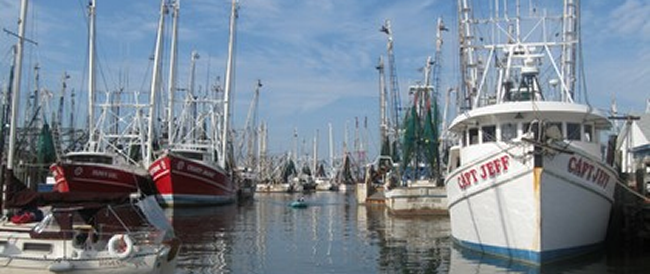 News from the 7/19/2017 issue
Looking Back....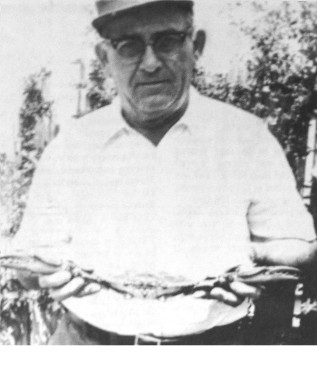 Harborfest For HeartWorks Needs Gala Hosts

Now is the time for Gala Hosts and Sponsors of Harborfest 2017 to sign up!!! Gala Hosts and sponsors will transform this fun event into a true fundraiser. Your generosity will reap benefits for many children in our community. To sign up to be a Gala Host drop in or call HeartWorks in Bayboro at 252-745-9703 or go to www.HarborfestNC.com. You will receive a receipt for tax purposes. The festivities will be held at River Dunes starting with a casual party on Friday, September 22 with Roland's Barbecue supplying the food, Salt Water Gold playing live music, and beer & wine for sale. On Saturday the evening's festive Gala will include delicious hors d'oeuvres, a gourmet buffet catered by The Chelsea of New Bern, an Open Bar, silent and live auctions and music by The Entertainers. The two-day event benefits over 400 at-risk children served by this 501(c)(3) not for profit whose mission is to address the underserved mental & physical needs of children in Pamlico County and surrounding areas. HeartWorks has four programs: StillWaters Counseling Center, Safe Start (a 5 star devel-opmental daycare), an After-School 21st Century Community Learning Center and a Summer Learning Program.

Jim Ragan and a large group of volunteers have been soliciting area businesses for donations for the auctions. Gift certificates, art works, jewelry, a week at a rental home, and other interesting and valu-able items and trips are needed to make the auction a success. Contact HeartWorks to make a donation for the auction.

Photos from last year's Harborfest for Heart-Works.

---

A concerned homeowner contacted The Sheriff's Department to report possible vandalism on Jeff Road in Arapahoe on July 10. Authorities deemed the incident "littering and hazardous waste". The homeowner described the scene as an "environ-mental disaster spanning 200' x 3' and containing two pentagrams."

---

Community Looks To Prayer Amid Opioid Epidemic

By Georgia Wieland-Stanford

A very large crowd gathered at the Pamlico County Courthouse for a "County Wide Prayer" event dedicated to the widespread opioid epidemic. The event was organized by Sarah Lupton Winfrey, and she began by stating that though everyone gathered may have been part of different denominations, "We have one goal. We serve the same God." Pastors from several local churches offered prayers for the victims of drug overdoses, for their families, and for the law enforcement officials and emergency services workers that help in these difficult situations. Each one offered different motiva-tion for the audience as well, helping those present become more confident in how to help those in need in our county. One common theme throughout the event was unity, and Pastor Anthony Gibson summed this up best by praying to "keep this community unified, keep us together." The speakers also asked for guidance and forgiveness, and were hopeful that Pamlico County would flourish with new resources and opportunities in the near future. Candy Bohmert, who is both a County Commissioner and a Youth Pastor, stated "They're not someone else's kids in another county. They're our kids." She also spoke of the need for healing, and compared churches to hospitals; both are safe places where people can go to heal. As the event drew to a close, sev-eral members of the audience stood up and spoke about possible ways to help the community.

One resource that was brought to the attention of the room was Promise Place, which is a non-profit right here in our county. Pamlico County's sheriff, Chris Davis, also spoke a few words at the end of the evening. He encouraged the people present to come together and to persevere: "Chip away at it. Continue to make a difference." August 31 is International Overdose Awareness Day, and another countywide event for that day is being planned.

---

Pamlico County National Night Out

Tuesday, August 2 from 6 to 8 p.m. at the Pamlico County Rescue Squad Building at 911 Grace Daniels Road in Bayboro. More details to follow!

---

Looking Good: PCC Cosmetology, Esthetics Departments To Host Open House

Cosmetology Instructors Christy Laney, left, and Debi Fulcher, center, along with Esthetics Instructor Shanna Lewis, right, will host a free Open House on Saturday at Pamlico Community College's Cosmetology Building in Bayboro. Contributed photo

By Sandy Wall, Pamlico Community College

Pamlico Community College's Cosmetology and Esthetics departments will host an Open House for prospective students and community members on Saturday, July 22, from 9 a.m. to 6 p.m.

The free event, which will be held at the PCC Cosmetology Building located at 703 Main St. in Bayboro, will feature demonstrations of the latest hair styling and color methods, skin care regimens and makeup tips by the college's Cosmetology pros. There also will be demonstrations of manicures, pedicures and nail design. Over in the Esthetics area, visitors will learn about skin care, including facials, hair removal, body treatments and much more.

They'll also see the specialized equipment needed to make skin look and feel its best."We're inviting the entire community to stop by our Cosmetology Building in Bayboro and see the high level of quality instruction available there," said PCC President Dr. Jim Ross. "The Cosmetology and Esthetics programs offer area residents a valuable opportunity to learn the skills they need to begin a great career. We have outstanding local salons in Pamlico County, and our job is to help fill the need these important businesses have for talented individuals."PCC offers both a diploma and a certificate program in Cosmetology. Both programs can be completed in four semesters. The college's Esthetics program offers a certificate option that can be completed in two semesters.

Event organizers are encouraging women and men who might be interested in either Cosmetology or Esthetics to come out to the event, tour the facility, meet the instructors and get their questions answered.

"I want them to see what they can learn and the fun they can have learning it," said Cosmetology Instructor Christy Laney, who will host the event with fellow Cosmetology Instructor Debi Fulcher and Esthetics Instructor Shanna Lewis. "I want people to see that if you put in the work, you can succeed."

Students who are already enrolled in the programs will be on hand to show their skills and to offer advice.Fulcher, who leads the Cosmetology program, has been with PCC since 2007. She said her interest in helping people look their best began when she was a preteen.

"I started when I was 12 years old cutting my brother's hair," she said. "I just enjoy making people feel better about how they look and more confident about themselves." Like Fulcher, Laney, who joined the PCC faculty in 2014, enjoyed working with hair and makeup when she was younger, but didn't get serious about it as a career until she was enrolled as a nursing student at a neighboring com-munity college.

She decided to trade her scrubs and stethoscope for a smock and a pair of shears and never looked back. Meanwhile, Esthetics is a perfect fit for Lewis, who said she was attracted to a career with a relaxed, unhurried pace. "I don't like running around," she said, adding that many Esthetics treatments require calm, quiet and a gentle touch.

The women say their programs feature small class sizes and individualized attention. High school students are eligible to begin the programs even before they graduate. Graduates of the programs are eligible to test for their respective state licenses and embark on a career path that can be both potentially lucrative and personally satisfying.

For more information on the Open House, contact Fulcher, Laney or Lewis at 252-745-5537.Their email addresses are dfulcher@pamlicocc.edu, claney@pamlicocc.edu and slewis@pamlicocc.edu

Sandy Wall can be reached at 252-249-1851, ext. 3010, or swall@pamlicocc.edu.