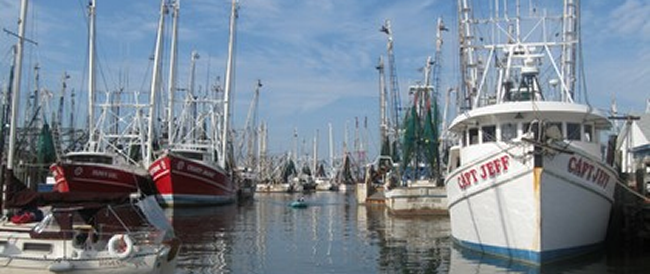 News from the 4/25/2018 issue
Looking Back....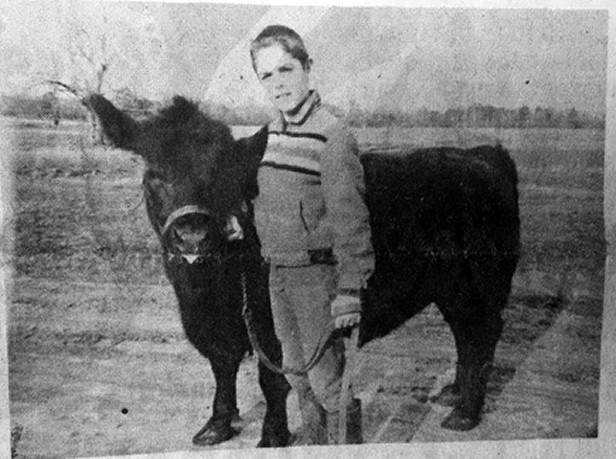 4-H Bear Island Camping Trip

Left to Right: Isaiah Cooper, Phoenix Grant, Amir Cooper, Terance Cooper, Ms. Ashley Brooks, & Ms. Kait Neeland. After facing a heavy rain storm.

We had a blast camping on Bear Island this past week. For three days and two nights, we enjoyed fresh air, sea views, and fun filled learning opportunities. We learned tracking, orienteering, astronomy, learned about dolphin feeding tactics, and how to properly cook on a camp stove. Youth also made a short film! See page 9A for a complete list of 4-H Summer Programs

---

Register Today To Come Out And Play

Max "Kindle", Eric Kindle's dog is the proud owner of Oriental Dog Park's tag #1. There are now 18 dogs registered after only a week and a half of the opening of registration.

---

Crews Respond to a mobile home fie on Alligator Creek Road on Monday.

---

"Make the Hole, Make a Difference"

Golfers: save the date for Pamlico Community College Foundation's 18th annual Pepsi Cup Golf Tournament. The $500 Closest to the Pin prize on Hole 9 is back this year, thanks again to Andy Vestal of BB&T Scott and Stringfellow, who is also a Platinum sponsor. A winner is guaranteed! Bob Dillard of Pamlico County was last year's winner. There are also prizes for the first, second, and third-place teams in both a Men's Division and a Women's or Mixed Division; prizes for longest drives and closest to the pin contests on several other holes, and of course the sought-after Hole in One prize on Hole 5, refreshed this year: a trip for four to Disney World or $10,000 in cash.

Free drawings for door prizes, a 50/50 raffle and a silent auction benefitting the college's new Philippines Environmental Science Study Abroad program offer more reasons to attend. The Pepsi Cup Golf Tournament, which is named in honor of the Minges Bottling Group of Ayden for its contributions to PCC, is the Foundation's largest annual fundraiser. Proceeds are used to fund student scholarships at the college. Last year, the Foundation awarded more than 60 scholarships totaling more than $50,000 to students, including funds raised annually by the golf tournament. Make the Hole, Make a Difference! Saturday, May 19, Minnesott Beach Golf & Country Club, 8:30 sign-in; 9:30 shotgun start.

The registration fee is $70 or $55 for first responders and educators, which includes Continental breakfast, lunch, greens fees, cart, mulligan and tee. Entry deadline is Wednesday, May 16. Register at pamlicocc.edu/foundation or by contacting Michelle Noevere, 252-249-1851, ext. 3084; mnoevere@pamlicocc.edu.

We wish to thank those businesses and individuals who have agreed to sponsor so far: Pamlico News, BB&T Scott and Stringfellow; Pamlico Community College Small Business Center; Piedmont Natural Gas; Bojangles', and Henry Hale. Sponsorships, which offer advertising opportunities for your business, are still available. Contact Michelle Noevere at one of the above contact points for more information. Bob Dillard, pictured here with tournament organizer Michelle Noevere, won last year's $500 Closest to the Pin on Hole 9 prize.

---

A Hidden Treasure For Seniors

Tracy Shaw, Pamlico Senior Services

by Cathwren Hermon

Running parallel to busy Route 55 in Alliance is a road labeled Main Street (actually Old Main Street), that is the home of Pamlico County Senior Services. You might miss the turnoff at Hannah Garage. It's not easy to find, but you can always turn down one of the other roads along 55, or at the Alliance welcome sign. Tracy Shaw, Programs Coordinator greets visitors at the front desk of the Senior Center, and it is clear from the moment you meet Director Violet Ollison that the seniors at the center are not merely clients, but family.

Ollison worked for 17 years at the Department of Social Services (DSS) next door, before becoming Director at the Senior Center in 2013. Under her directorship, the center is a warm and welcoming second home to more than 100 seniors ranging in age from 50 to mid-90's. Most days, there's "standing room only" with the variety of programs, events, and outings at the Center, but Ollison is always enthusiastic about meeting new seniors.There are lots of good reasons for senior citizens to try out the Senior Center.

Stained glass; painting and crafts; arthritis exercises; Bible study; and knitting and crocheting are just a few of the entertaining classes offered. There are several clubs to join, like "Young at Heart" whose members are involved in crafts, yard sales, and the upcoming fashion show "Oldies but Goodies" on April 28. The Romeos ("Retired Old Men Eating Out") is a great way for senior men to dine together. The 50+ Club offers line-dancing, card-playing, day trips and lengthier excursions organized by club President Santa Klotz.

The Center also provides a driving refresher course; Adult Basic Education; a senior pharmacy program and program for medication assistance; nutrition programs; small home repair; telephone reassurance; legal services; a notary public; trans-portation; home-delivered meals; tax assistance; and the Neuse River Senior Games and "Silver Art." Director Ollison advises seniors "don't sit at home and be lonely . . . waiting for the phone to ring."

Vulnerable seniors are often the target of scams and hoaxes. That's one reason why she and her staff: Tracy Shaw, Beth Hardison, Genevieve Borden, Michelle Boomer, and Ann Hughes Thomas are continually exploring new programs.

In fact, Hughes Thomas recently saved almost $195,000 in prescription plans for seniors. Director Ollison has experienced first-hand the warmth and love of her seniors. Back in 2015, her son Colin was diagnosed with Non-Hodgkin's Lymphoma and underwent two major surgeries and six rounds of chemotherapy. The staff at the Center, the seniors, the headquarters of East Carolina Council Area Agency on Aging, churches, and the whole community provided support, food, and prayers for the family. Miraculously, Colin is now in full remission, but Ollison will never forget the circle of love that surrounded her family during the crisis.Violet Ollison concludes that one of her main goals is to "keep seniors safe in their homes as long as possible. We all want to be home."

That's what motivates her to make the Center as much like home as possible while providing enjoyment, quality of life, information and support. If you're a senior citizen (50 or older) in Pamlico County, once you've found this hidden treasure in Alliance, you'll never forget how to get there!

Violet Ollison, Director Pamlico Senior Services

---

A Growing Movement

The initial group of activists gathering in front of the State Legislative Building.

By Josh Wilkinson

There's a new industry that's making some serious waves across the board in our country, which some still have hesitations about. The marijuana, or cannabis as the industry professionals prefer, industry has really developed over the past five years. Initially secluded to the states of Colorado and Washington it has steadily been gaining support across the country with now eight states allowing adult use and 31 allowing some form of medicinal use. And while there is still a stigma associated with cannabis, there are many groups out there trying to change the narrative.

One of the more recognized organizations is NORML, the National Organization for the Reform of Marijuana Laws, which is constantly providing support and information to help people better understand how this plant can be used to our benefit. Another, more local, group North Carolina Women for Cannabis educates and empowers women to engage in the political process to enact laws that protect our sick and suffering. Both of these organizations got together on April 20th in Raleigh at the State Legislative Building to march for cannabis legalization.

One of the main standpoints for these groups as well as many others, is the opioid crisis currently sweeping the nation. In fact, in 2015 alone, there were 738 deaths from prescription opioids and 364 deaths from heroin itself. Many in attendance had signs detailing these and other statistics to try and educate those who may not have a full grasp on just how far the crisis has reached. That number has actually increased over the years. In 2016 the prescription death rate grew to 1,956. North Carolina definitely is feeling the effects of the crisis and some believe that the cannabis industry could offer a safer alternative to such a harmful drug.

Cannabis is also used to treat patients suffering from Dravet Syndrome, a rare severe form of intractable epilepsy. While unfortunately this disease tends to be contracted at an early age, it can last a person's entire life. There have been quite a few cases reported in the news recently, the most notable being Charlotte Figi who started having seizures at three months old. After being given CBD oil from an eye dropper, which is the non-intoxicating element of cannabis, Charlotte didn't have any seizures for an entire week. Studies are also being done to see if patients suffering from Parkinsons disease may benefit from this treatment as well.

Matthew Maulding, the treasurer for the North Carolina chapter of NORML, was excited to see such a big turn out on Friday. "Having people come out and show their support is the biggest thing we can do right now. We can't change the laws if there aren't enough people that want them changed," said Maulding. This being his first time organizing a march he was quite happy with how many people, close to 200, were able to make it out on a workday. Even the Raleigh police officers present were encouraging of the march and helpful to all the activists.With all these factors in play it does seem as though more discussion on the subject is needed. While some still see cannabis as the "gateway drug" that it has been called for so many years, more and more information is becoming available to refute this claim.

---

PCC Students Take Part In Minority Male Success Initiative Conference

Pamlico Community College Vice President of Student Services Jamie Gibbs, at left, joins PCC students, from left, Clifton Armstrong, Jacobie Simmons, Damius Davis and Jawaan Coffey at the 2018 Minority Male Success Initiative Conference in Durham. Contributed photo

By Sandy Wall, Pamlico Community College

Five men from Pamlico Community College traveled to Durham in March to participate in a conference designed to equip minority males with the tools they need to succeed in college, on the job and in life.PCC Vice President of Student Services Jamie Gibbs and four members of PCC's MEBCO – Men Eliminating Barriers and Creating Opportunities – took part in the 2018 Minority Male Success Initiative Conference.The event, which featured "Bridging the Gap: Innovative Approaches to Minority Male Success" as its theme, was part of the N.C. Community College System's ongoing efforts to increase the success levels of minority male students at North Carolina's community colleges.

"It was a great trip," said Gibbs, who serves as MEBCO's advisor. "This conference left an imprint on them that they will not relinquish." PCC and its MEBCO group have been participating in the state system's Minority Male Success Initiative for about five years. The effort is supported with grant funds from the System Office.

MEBCO currently includes about eight PCC students who meet monthly to discuss academic challenges, time management, financial literacy and other life skills. They also take part in college activities and in service-learning projects. Four of MEBCO's members – Clifton Armstrong, Jawaan Coffey, Damius Davis and Jacobie Simmons – were able to attend the Durham conference.While, there, the men heard inspiring messages from Dr. Kenston Griffin, founder and CEO of Dream Builders Communication, Inc.; Marques Ogden, a former NFL player; Patrick Patterson, president of Global Partners for Fathers and Families Consulting, LLC.; and Bakari Sellers, a political commentator at CNN.

The PCC students also attended breakout sessions throughout the conference. All of them said they were particularly impressed by a session titled "What is Your Why?", which suggested they focus on their "why" as a resource of power to achieve their definition of success.Gibbs said the students also took advantage of opportunities for networking and meeting new friends at the event.

"They all really benefitted from this conference," he said.The conference also was an opportunity for educators to compare notes and to gain valuable insights to help improve their institutions' student success efforts and their overall retention and graduation rates, organizers said.

"I am thrilled these students had an opportunity to participate in this valuable learning experience," said PCC President Dr. Jim Ross. "We want to see them succeed here at PCC, and all of us look forward to their continued success after graduation. I also salute Jamie Gibbs for the advice and guidance he provides to these young men."

Sandy Wall can be reached at 252-249-1851, ext. 3010, or swall@pamlicocc.edu.