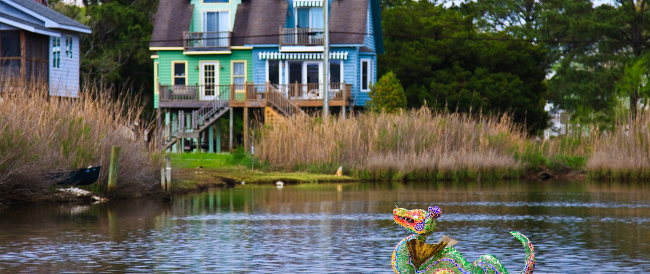 From the offices of the County Manager and Pamlico County Animal Control

Cruising for the Veterans
held Saturday


The roar of nearly 50 vehicles of all types and numbers of wheels (2, 3 and 4) rolled through Pamlico County on Saturday to honor our Veterans. With no parade or ceremony on the courthouse lawn this year due to COVID, Pamlico County Register of Deeds Lynn Lewis came up with the idea of a cruise around the county to show appreciation to Veterans for their service. Cars, trucks and motorcycles, many decorated for the occasion, began gathering around 10:30 AM at Pamlico Community College and departed at 11:00 with a police escort. The cruise traveled north up N.C. Hwy 306 to Grantsboro and then east along Hwy 55 through Alliance, Bayboro, Stonewall and Oriental to Janeiro Road and then west along Kershaw Road back to Arapahoe and then North again on Hwy 306 back to the college to complete the loop. Veterans Steve Simmons and Tom Lanthrop served as Grand Marshalls for the cruise. Mr. Simmons is a Vietnam war Veteran (USMC), and Mr. Lanthrop is a Veteran of the Korean war and served on U. S. Navy destroyers.