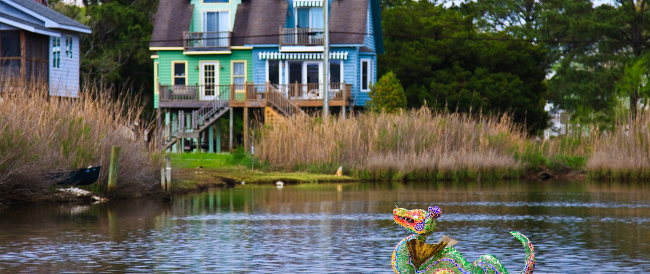 News from the 5/22/2019 issue
The Korean War

John Krauss lived in the Reelsboro community and passed away in 2016. He served in the Marines during the Korean War and was interviewed by a number of my students. Following is his story as told to Ron Clements and Jenny Jones. This was taken from their interviews and combined into one story.

Following World War II, the Korean peninsula was divided into North Korea and South Korea, with the Soviet Union establishing a Communist state in North Korea. This division led to conflict as North Korea wanted to take over South Korea and control the entire peninsula. North Korea had the support of both the Soviet Union and Communist China.


A treaty established a border between North and South Korea at the 38th parallel. On June 25, 1950, the North Korean army invaded South Korea beginning the Korean War. The United Nations condemned the attack and ordered armed forces under the leadership of General Douglas MacArthur to Korea to repel the North Koreans. For the next three month, United Nations troops fighting alongside the Army of South Korea were getting beaten badly by the North Koreans, who were getting air support from the Soviet Union. The turning point came when Gen. MacArthur ordered the landing of troops behind enemy lines at Inchon. Attacking from Inchon and Pusan, the Americans, led by the 1st Marine Division, were able to push the Communist forces out of South Korea. This attack pretty much extinguished Russian involvement on the peninsula.

We had orders immediately. In fact, . . .I was on liberty at that time. I had two brothers at Cherry Point and I was up to see them. The announcement came over the radio for all military personnel to report back to base, so I had to go on back to the base. Then when we got back , they started packing everything up to board a train to go to California. At this time I was transferred to 2nd tank battalion. I was in tanks then. So we packed up, crated everything up, got on board the train, and went cross-country to California to Camp Delmar. Then we stayed there and got our gear squared away and started loading ship. It was a transporter that they put us on. They put all the equipment on. So all these Marines were on board this ship, and of course, we all got seasick. . . .Well, they didn't have anything to do on this ship. There was so many of us on there you couldn't do anything. You slept on the deck or stayed below. I forget how many days, about ten days to cross the Pacific. We got to Kobe, Japan, just before a typhoon struck. In fact, when we tied up the ship, before we could even get off of it, the typhoon hit. They came over the PA system and called to abandon ship. We were tied up at the pier. So they threw the cargo nets over the sides. We carried our rifles and knapsack and climbed down the cargo nets. When the ship came down, we'd jump from the cargo net onto the pier. Luckily, we made it. They put us in a big warehouse until the typhoon passed. We were on the General Neigs.

After we left Kobe, I forget where we went to, but we got all the gear and put it in a staging area. Then, we started to Combat Load LST (Landing Ship Tanks). It's a big ship about 300-400 feet long and on the front of it, the bow opens up. When we started combat loading that ship, that means what you need first goes on last. So after we got the ship loaded, we set sail. We didn't know where we were going except to Korea. When we got about two days out, another storm came by and we all got sick again. We found out then that we were going to make another landing in Korea. I was sick. I prayed, literally, to get off that ship. I didn't care what was happening on shore, I wanted off of that ship. So, on the morning of September 15, 1950, we pulled in the Flying Fish Channel to Inchon. The tide, twice a day, rose and fell 30 feet. There was only a four hour window that the tide was high enough for the ship to get in close enough for us to disembark. So, we landed, at a little island connected to Inchon by a causeway. I think that was Red Beach, where we landed. But, before we got ashore, it was still dark. We came to a harbor there, and the whole place, it was burning. There were things blowing up all around. I decided then that I'd do a little more praying. But this time, I said, "Lord, just let me stay on this ship." I didn't want to go on shore. So we finally got off the ship and made landing. We took our gear, crossed the island, and went onto Inchon. Of course, the other battalions landed at different beaches. It wasn't a heavy battle, and we finally took Inchon.

After we took this area, we boarded another LST and made another landing in North Korea. We got close to the harbor and it was full mined. They had to send in mine sweepers to get the mines out. So we rode around for two or three days until they got the mines cleared so we could make our landing. When they finally go them cleared out, the soldiers had already taken the area. When we landed, we didn't make an official gun boat landing. Bob Hope, Marilyn Maxwell, and a few other movie stars, along with some Army cheered us on for making the landing. So we got to see the USO show with Bob Hope.

After the show, we went back to our area and stayed overnight. We then started north. It was not much of a fight there. After we took the twin cities (Inchon and Pusan) by the sea, we went back north up a 12 foot rock road up the mountains. We had a few North Koreans that were fighting us. We took care of them and settled in a place called Cota Rea. We stayed there for about two days I went with the 7th Marines and the 5th Marines went on north. We were attacking north about 40 to 45 miles, with mountains on one side and a drop off on the other.

We did our fighting from the road. It took us probably three to four days to go the 40 miles. We finally go to another town, and that is where we set up our headquarters. Everything was pretty calm for a couple of days. We had a couple of Chinese, but not many, but a few volunteer strikers. We had our tents set up. It was getting pretty cold—probably about 20 degrees. (Read more in The Pamlico News)



---

Grantsbrook Celebrates National Skilled Nursing Care Week

Grantsbrook Rehabilitation & Nursing Center celebrated National Skilled Nursing Care Week last Wednesday inviting staff, residents, and family to join in the festivities of a live drum circle, dancing, and even a dunk tank! In appreciation for their hard work and dedication to their patients, several nurses and some staff members were treated to a moment away from the seriousness of their daily activities to socialize, dance, and have fun outdoors with their patients.

The event kicked off with residents seated around drum circle waiting for the celebration to begin. Residents were given delicious sweet pink cotton candy, nachos, and mini maracas shaped like eggs to encourage them to join the band. After a brief introduction the drummers began thumping on their drums creating a loud rhythmic sound that engaged the audience, taunting them to move with the beat. After just a minute most of the audience was shaking their mini maracas and moving to the beat of the African drums. Some nurses joined in, dancing around and engaging the crowd, while others socialized with residents and staff.

Drummers performed several songs and walked around the crowd showing residents their instruments and answering questions. Residents snacked on the fresh cotton candy and nachos while enjoying the nearly perfect weather. Grantsbrook's celebration helped acknowledge both the nurses, as well as the administrators that make a difference in the lives of residents on a daily basis.





---

11th Annual Black Velvet Benefit Delights Supporters

The Village Gallery recently hosted it's 11th Annual Black Velvet benefit event to support the gallery and artists. Supporters were invited to experience the gallery after hours with several new editions on display, as well as a number of items up for bid in the silent auction. Guests were invited to peruse the gallery, listen to the sensuous voice of Alisa E. Mike, and enjoy the open bar and delicious fare of Chef Bob Locarro.

The evening opened with the impeccable voice of Alisa E. Mike greeting visitors to jazz music as they entered the bright and colorful Village Art Gallery. After checking in guests were welcomed to explore a variety of artist's works on display, ranging from sea inspired dreamy contemporary paintings to dramatic sculptures and handcrafted jewelry. After selecting their drink of choice at one of the open bars guests socialized, discussed the art on display, and placed bids in the silent auction.

Chef Bob Locarro served a savory meal while silent auction bidders anxiously awaited for the results of the auction. It wasn't long before both the wrap around porch and gallery were completely filled with guests, making the event a success for both The Village Gallery and supporters.