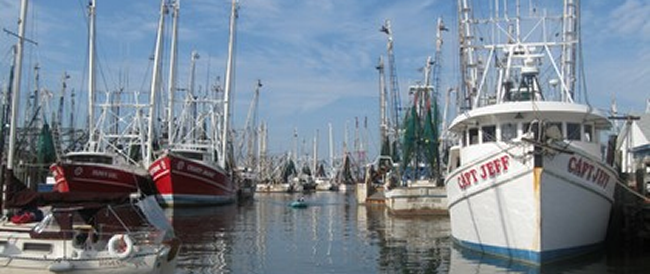 News from the 10/18/2017 issue
Looking Back....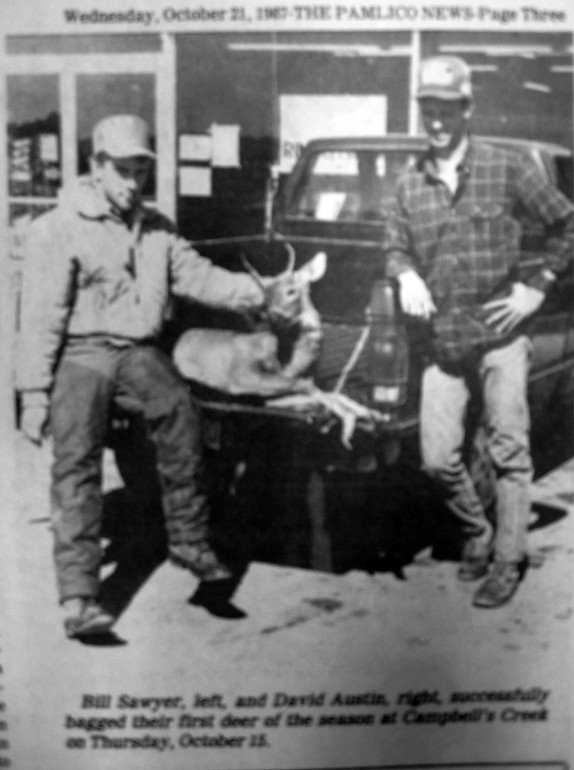 The Aspen Institute Nationally Recognizes Pamlico Community College For Excellence

Pamlico Community College President Dr. Jim Ross, left, awards 2017 graduate Suzanne Ward her diploma at last May's Commencement ceremony. Contributed photo

Pamlico Community College, already ranked No. 1 on SmartAsset's 2017 list of the Best Community Colleges in the United States, has now been named one of America's elite community colleges eligible to compete for the 2019 Aspen Prize for Community College Excellence. PCC was selected from a pool of nearly 1,000 public two-year colleges nationwide to compete for the $1 million Aspen Prize. This is the first time the Aspen Institute has cho-sen PCC for inclusion in its list of America's top community colleges. Only 150 of the nearly 1,000 community colleges in America were selected by Aspen for inclu-sion on this list and eligible to compete. The Aspen Prize top 150 community colleges are identified through an assessment of institutional performance, improvement, and equity on student retention and completion measures. Pamlico Community College and Catawba Valley Community College in Hickory are the two North Carolina community colleges on this cov-eted list. "We are deeply grateful to be nationally-recognized for excellence by the highly-respected Aspen Institute, and eligible to compete for the ultimate prize of $1 million, especially when there are so many outstanding community college in our region, state and country," PCC President Dr. Jim Ross. "Community colleges across America are doing outstanding work, including our neighboring institutions in Eastern North Carolina. We accept this prestigious designation with sincere humbleness and appreciation. "The Aspen Prize, in addition to carrying with it the $1 million Aspen Prize for the college ultimately selected for it, also provides an extraordinary amount of national credibility for the 150 named to the elite list eligible to compete for the $1 million. The Aspen Prize is considered by many to be the nation's signature recognition of high achievement and performance in America's community colleges. "This national recognition and the many additional national awards we are earning bring appropriate highly-positive attention to our wonderful community of Pamlico County and the great people here," said Ross. "This recognition is a direct reflection on the outstanding faculty and staff here at Pamlico Community College. Our highly-personalized approach is a total team effort to help students succeed and make lives better." Awarded every two years since 2011, the Aspen Prize recognizes institutions with outstanding achievements in four areas: learning; certificate and degree completion; employment and earnings; and high levels of access and success for minority and low-income students.PCC will move forward to the next round of the competition for the Aspen Prize for Community College Excellence by submitting an application to be reviewed through a rigorous evaluation for a spot on the top 10 Aspen Prize finalists list. Top ten finalists will be named in May 2018. The Aspen Institute will then conduct site visits to each of the finalists and collect additional quantitative data. A distinguished Prize Jury will select a grand prize winner, finalist(s) with distinction, and rising star(s) in spring 2019. The Aspen recognition is one of a growing list of prestigious awards Pamlico Community College is receiving. News of PCC's inclusion on the Aspen Prize list comes two months after it was ranked No. 1 on SmartAsset's list of Best Community Colleges in the United States. That ranking, which the New York-based personal finance technology company released in early August, was based on a review of 2015-16 federal data on 808 community colleges throughout the country. PCC received high marks for its graduation/transfer rate of its students of 84%, compared to the national average of 40%; its student-instructor ratio of 9-to-1; and its low cost and affordability. PCC was ranked as the third-best community college in the nation on WalletHub's 2016 list of Best Community Colleges in America. The college was ranked No. 8 among top colleges and universities for Best Online Associate Degree Programs for 2017 by www.AccreditedSchoolsOnline.org Nonprofit Colleges Online ranked Pamlico Community College No. 20 in the nation on its list of "Best Colleges for Online Associate's Degree" in 2018, while www.AffordableColleges.com ranked PCC No. 5 on its list of Most Affordable Online Community Colleges. PCC leaders also are proud that its students who go on to University of North Carolina system institutions achieved the highest grade point average among transfer students last year.

---

Don't Miss The 42nd Annual Goose Creek Island Homecoming Play

Goose Creek-The"Fish House Boys" Sam Loveall, Timmy Leary. Hene Eisland, Ryan Mayo and Josh Potter

The 42nd annual Goose Creek Island Homecoming Play is sched-uled for October 19, 20, and 21st at 7:30 p.m. nightly at the Community Center in Hobucken. "Changes" is concerning many changes we have seen in the last few generations dealing with science, technology, entertainment and our way of life.

Entire Cast

We look in on a group of olden girls who have purchased a nice brick home (one that FEMA did not buy and demolish), several guys hanging out at R.E. Mayo Fish Co and some young ladies at a Dance/Exercise Studio. The show features the usual comedy skits, songs and dances. The original manuscript was by Annette Jones, rewritten and amended by Marena "Wendy" Haynes. Choreographer and Dance Instructor - Elaine Benedict. Sound technician Cathy Lupton - lighting Paul Grubbs. Coordinated and directed by Marena Hayes. You don't want to miss it. Call your friends and bring a car load.

GooseCreekThe olden girls. Left to right. Linda Lupton, Marena Potter, Betty Stephenson, Edna McKinny, Lottie Caroon

The kitchen will open at 6:00 p.m., so come early and enjoy hot dogs, taco and cheese, drinks, popcorn and homemade baked goods while visiting with old friends and neighbors - and making new friends.The 2017 Homecoming Cast: Krista Ballance, Nelvin Bateman, Elaine Benedict, Lottie Caroon, Gene Eiland, Lisa Eiland, Teresa Grubbs, Jenna Hacker, Marena Hayes, Jordan Hopkins Angel Ireland, Holly Ireland, Timmy Leary, Lynn Lewis, Sam Loveall, Linda Lupton, Payton Lupton. Ryan Mayo, Edna McKinney, Alberta Potter, Joshua Potter, Marena Potter and Betty Stephenson.

---

Big Turn Outs For 3rd Annual Oriental Classic Car Show & 13th Year Celebration Of Oriental History Museum

---

Gibbs Named Member Of William C. Friday Fellowship Class

The William C. Friday Fellowship for Human Relations, the flagship program of Wildacres Leadership Initiative, has named Monica Gibbs of Bayboro as part of its 2017-2019 class. Monica Gibbs graduated in 1997 from Pamlico County High School and studied Liberal Arts at Pamlico Community College. She furthered her education at the University of North Carolina at Chapel Hill, attending the School of Journalism and Mass Communication, minoring in African American Studies.Since returning to Pamlico County, Monica has been actively working as a public service and social justice advocate. She has held leadership positions and served on the local and district executive boards of several organizations. Gibbs is Client Services Director for The EPIC Center. She is also a member of Democratic Party's State Executive Committee.In 2012, Monica became the first woman and the first African American to be elected delegate to a Presidential National Convention from Pamlico County.

The William C. Friday Fellowship is a competitive statewide program for cross-sector leaders. Friday Fellows receive free leadership training over the course of two years in locations across North Carolina including Carteret, Durham, Tyrrell and McDowell counties.The program immerses active leaders in a system where they exercise leadership privileges and responsibilities. Class members gather for six four-day development seminars facilitated by core faculty and staff. Extensive reading, writing exercises, coaching and interim full group and subgroup meetings are included throughout the two-year training.

Since 1994, the William C. Friday Fellowship has taught and inspired more than 200 courageous leaders for North Carolina. These leaders learn to model former UNC system president Bill Friday's civility, transparency, and collaboration across divergent ideas and identities. The Friday Fellowship believes leadership is a lifetime practice, not dependent on the skills, virtues or vision of any single person, but upon shared power and mutual responsibility in our varied communities and roles.

About Wildacres Leadership Initiative: Wildacres Leadership Initiative trains, supports, and convenes a statewide network of leaders to take courageous action on North Carolina's most pressing issues through civil dialogue and by engaging across differences. Wildacres Leadership Initiative envisions a North Carolina where inclusion, collaboration, and civility unleash the energy and creativity of its leaders in the interest of improved human conditions for all.

For more information, please visit http://www.fridayfellowship.org


---

Hurricanes Cross Country Shut Out Competition

By Cooper Metts

Both Pamlico's men's and women's Cross Country teams finished first overall in the meet at South Creek. The top performers for the men's and women's teams, Jahmere Miller and Cameron Lee, both took the top individual spots in the meet. "Our guys know what they need to do to win, and I believe they'll perform," said Delamar.The men's team, led by Miller, won the meet by a 70 point margin. Miller ran a 5K time of 19:13. Next to cross the finish line for the Canes was Alden Sylvester with a time of 19:15, David Rice with a time of 19:57, Malik Barber with a time of 20:00, and Derrick Columbus with a time of 20:06. Closing out the Canes top seven were Josiah Stephen with a time of 20:53 and Parker Watson with a time of 21:02."Our women have been getting better. They are healthy now and have come on strong the last week or so," said Delamar.The women's team, led by Lee, won the meet by a margin of 9 points. Lee ran a 5K time of 23:36. Next to cross the finish line for the Canes was Maegan Speciale with a time of 26:32, Macy Tyson with a time of 27:02, Shawana Rigbe with a time of 28:34, Kamryn Hough with a time of 29:12, Jainya Jones with a time of 29:36, and Tea Boomer with a time of 29:54. "They are capable of bringing home the (conference) trophy, provided that they perform on race day," said Delamar.

The Hurricanes look to take home the men's and women's trophies at the Conference and Regional championship meet. (Photos Courtesy Of Melissa Watson)

---

Tutt, Hurricanes Defeat South Creek On Senior Night

Photo Courtesy Of Hiram Lupton

By Cooper Metts

Hurricanes football defeated the South Creek Cougars 34-8 on Friday."I mean it's senior night. It's important for me, it's important for all the seniors," said starting tailback Caleb Baron concerning the significance of the victory.

Despite difficulty securing the ball throughout the game, the Hurricanes stable of running backs rushed for a combined 356 yards. Leading all rushers was freshman running back Sayvone Tutt with 117 rushing yards. Baron accounted for 100 yards, Lamont Murray accounted for 87 yards, George Jones rushed for 39 yards, and Sincere Gibbs ran for 13 yards."They work hard in practice every day. They give 100%. They are all gas, no breaks all game long," said Baron concerning the running lanes created by the offensive lineman. In the first quarter, the Hurricanes put together a nice drive, led by Murray, down to the goal line. From the goal line, Baron did the rest easily, rushing up the middle for a one-yard touchdown. At the end of the first quarter, the score was 7-0.In the second quarter, Tutt rushed around the left side of the offensive line for a 19-yard touchdown. On the next drive, South Creek tailback Jaylen Short got to the edge of the defense where he was able to showcase his speed all the way down the sideline for a 60-yard rushing touchdown. Zikeyai Cherry was then able to convert on the two-point conversion for the Cougars.The Hurricanes then responded with their own drive that was capped off with Murray rushing for a one-yard touchdown. At the end of the second quarter, the score of the game was 14-8.Out of the halftime break, the Hurricanes struck again with two rushing touchdowns from Tutt. Tutt rushed for one 54-yard touchdown and one 61-yard touchdown. "Man my freshman, Sayvone Tutt, he had a long week at practice. He was messing up a lot at practice. But tonight, he came out real hard and had himself a heck of a football game," said Head Coach Torrey Nowell concerning Tutt's per-formance."Man I was just happy for them," said Nowell concerning younger players getting playing time on Friday.

In the fourth quarter, with the Canes up big, several backup players got some quality play time. These players include backup defensive back and quarterback JarQez Jones and backup running back Qaran Goodwin. "We got a bye week next week so we need to get healthy. After that we need to work on pass defense because our next opponent, Riverside, they are going to pass the ball," said Nowell.The Hurricanes will take some much need rest this week and prepare to face the Knights of Riverside on October 28 at Riverside.