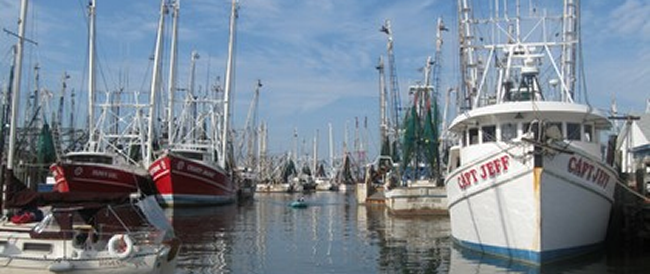 News from the 1/17/2018 issue
Looking Back....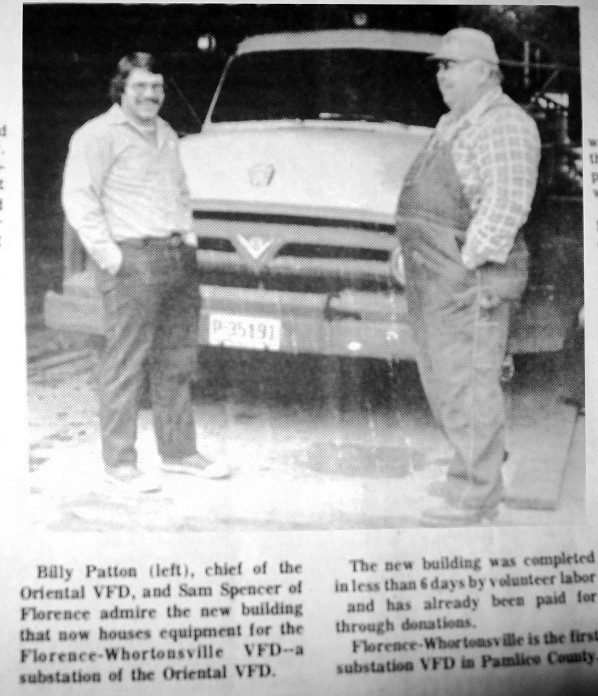 ---

Farm Credit Associations Of NC At Southern Farm Show

The Farm Credit Associations of North Carolina will be one of over 400 exhibitors at this year's Southern Farm Show, which is being held January 31 – February 2, at the North Carolina State Fairgrounds in Raleigh.

Farm Credit will be sponsoring many activities during the three day event. Farm Show attendees will have the chance to register for a special $300 prize by wearing a Farm Credit hat and stopping by the booth in the Jim Graham Building. The first 100 people each day to come by the Farm Credit booth wearing a Farm Credit hat will also receive a free Farm Credit "Farmer Strong" hat. The Farm Credit Associations of North Carolina will be hosting the musical talents of the Brothers n' Bluegrass in the Jim Graham Building three times each day of the Farm Show. An interactive photo booth will be set up for attendees at the Farm Credit booth, as well as the opportunity for visitors of the booth to register for a daily $100 Visa gift card giveaway.

The Farm Credit Associations of NC are AgCarolina Farm Credit, Cape Fear Farm Credit, and Carolina Farm Credit. They are farmer owned financial cooperatives with headquarters in Raleigh, Fayetteville, and Statesville respectively. They are the leading pro-vider of credit to farmers in North Carolina. The Associations have over $3.5 billion in loans and commitments outstanding to over 14,500 North Carolina farmers. Loans are made to finance land, homes, farm buildings, operating expenses, livestock and equipment, as well as other purposes. Credit life insurance, crop insurance, appraisal services, and leasing are also available through the Farm Credit Associations of NC.

---

State Group Awards Library Trustee

With Pamlico Library staff. Left to Right: Cassandra Hunsucker, Roberta Jones;President of the Friends of Pamlico Library, Kat Clowers, Larry Jones, Mr. Bowditch, and wife, Jeanne Bowditch.

The N. C. Public Library Directors Association has named Ben Bowditch Library Trustee of the Year at its annual Awards Banquet in Winston-Salem on December 8th.Mr. Bowditch is Chairman of the Craven-Pamlico-Carteret Regional Library Board of Trustees, and also serves on the Pamlico County Public Library Board. He is retired from a business career focused on retirement plans and local government short-term investments.

According to Susan Simpson, Regional Library Director, "Our library system has never had such an involved and motivated Board member. His dedication has resulted in new initiatives and benefits to the communities and patrons we serve, and our employees. He believes strongly in the importance of what the regional library system does for the public and small libraries. We are fortunate to have someone who cares so much about making our libraries the best they can be."

For more information please call (252) 728-2050.

---

SECU To Assist With Tax Prep

One of the many benefits of membership at State Employees' Credit Union (SECU) is having access to convenient and affordable services, including a tax preparation program. Starting January 22, 2018, the Credit Union will begin another season of assisting eligible members with their tax preparation needs. SECU tax preparers in all 262 Credit Union branches statewide will be available to help complete and elec-tronically file 2017 federal and North Carolina income tax returns for qualifying members participating in SECU's Low-Cost Tax Preparation program.

Last year, SECU tax preparers filed over 16,200 member tax returns!Launched in 2010, the Credit Union's low-cost program has continued to grow and includes a healthy following of members who benefit from the local service for a flat fee of just $75. The fee covers the cost to prepare and file the North Carolina and federal tax returns. This cost is generally much lower than other service providers in the marketplace!

"Members appreciate having access to affordable tax preparation services and working with hometown folks they know and trust to handle their financial matters," said Tenesha Carter, SECU's Senior Vice President of Tax Preparation Services. "SECU's program demonstrates our commitment to providing a low-cost service that provides value to our members. We are pleased that thousands of members find the service convenient and beneficial and we look forward to helping even more members this upcoming tax season!"

Members can visit SECU's web-site, www.ncsecu.org, to learn more about its Low-Cost Tax Preparation pro-gram as well as information regarding other available options.

About SECUA not-for-profit financial cooperative owned by its members, SECU has been providing employees of the State of North Carolina and their families with consumer financial services for over 80 years. The Credit Union also offers a diversified line of financial advisory services including retirement and education planning, tax preparation, insurance, trust and estate planning services, and investments through its partners and affiliated entities. SECU serves over 2.25 million members through 262 branch offices, nearly 1,100 ATMs, 24/7 Member Services via phone and a website, www.ncsecu.org.

---

Pamlico Fishes And Loaves Receives Donation From New Bern Elks

The New Bern Elk Lodge 764 presented a $250 dollar check to The Pamlico County Fishes and Loaves Outreach program. Accepting the check are Director Bill Miles and Program Manager Alice Sontag. The Fishes and Loaves Outreach program provides a generous weeks worth of balanced-diet, nourishing food once a month to an average of more than 300 households in Pamlico county at a cost of approximately $2000 to $3500 each month. This program is now in it's tenth year of operation.

---

It's Time To Register For Online Spring Classes At PCC

Pamlico Community College staffer Lana Green's little snow-man has melted away, but the opportunity to register for online classes at the college this semester has not. Call 252-249-1851, ext. 3001, today. Contributed photo

By Sandy Wall, Pamlico Community College

"Pamlico Community College offers a wide variety of online classes to our community members who can't come to campus because of work or family obligations," said PCC President Dr. Jim Ross. "While on-campus instruction began this week for students enrolled in our seated courses, there's still time to enroll in the college's online course offerings for our Spring semester if students act soon."

Registration for these web-based classes is taking place now, and students are encouraged to contact the college as soon as possible so they are fully enrolled by Monday, Jan. 29, which is the first day of instruction for online courses.

PCC is rated as America's best community college for 2017-18 by SmartAsset, based on U.S. Department of Education data. The nationally recognized excellence of PCC extends to its online classes. Last year Nonprofit Colleges Online ranked Pamlico Community College No. 20 in the nation among all colleges and universities on its "Best Colleges for Online Associate's Degree" list. Last fall, www.OnlineColleges.com ranked PCC as No. 2 among all colleges and universities in North Carolina for online education, with East Carolina University the only institution rated above PCC. www.AffordableColleges.com ranked PCC No. 5 on its list of Most Affordable Online Community Colleges.

"Online classes are absolutely necessary for many citizens today whose work hours or family demands make it difficult to travel to campus," said Ross. "We want to make sure students have as many opportunities as possible to register for Spring 2018 classes to benefit from our college. PCC is committed to increasing the community's access to college programs, which enables people to improve their lives."

PCC offers online course options in many core subjects, including Biology, English, History, Math, Psychology and Sociology. Additionally, several PCC programs feature web-based classes, includ-ing Business Administration, Criminal Justice Technology, Early Childhood Education, Electroneurodiagnostic Technology, Environmental Science, Medical Assisting and others. New and returning students who are interested in online courses are encouraged to act quickly to contact PCC's Student Services staffers.

Student Services is located in the Johnson Building on campus, and walk-in visits are welcome. For more information, call 252-249-1851, ext. 3001, or e-mail jgibbs@pamlicocc.edu. The process for enrolling in online classes is the same as enrolling in traditional seated classes, so it's important that interested students get started soon.

"Online courses are still available for those who act quickly," Ross said. "We encourage anyone who wants to improve their life to contact our college today."

Sandy Wall can be reached at 252-249-1851, ext. 3010, or swall@pamlicocc.edu.