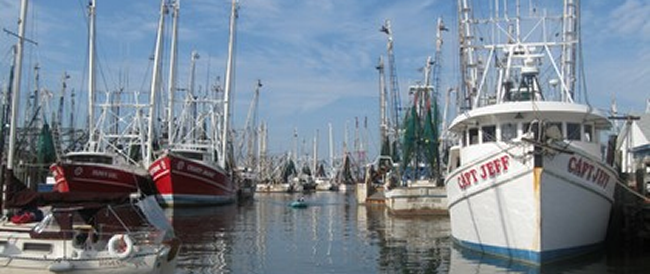 News from the 11/15/2017 issue
Looking Back....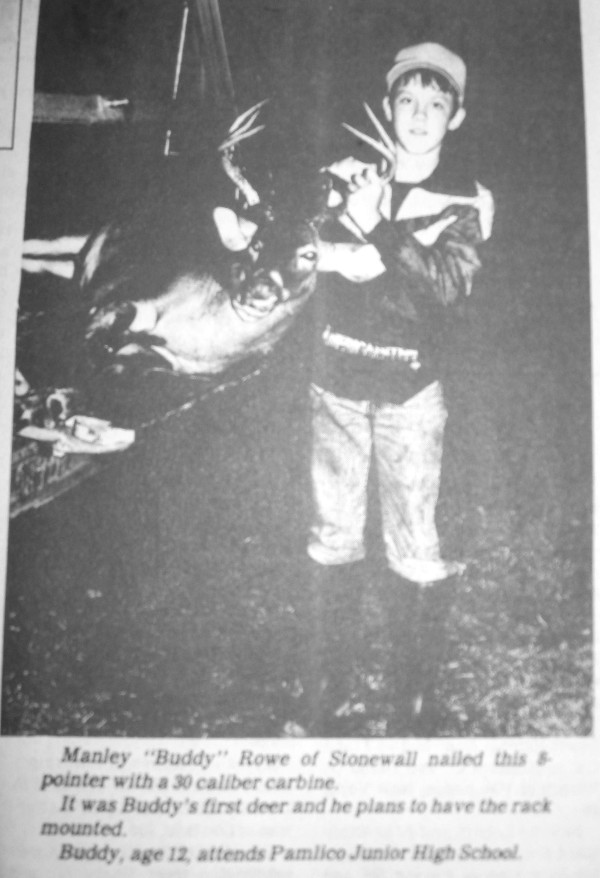 Recreation Day Helps To Launch PCC Foundation's Annual Fund Drive

The Student Services team, which included employees and students, won the Recreation Day 2017 competition. The Nov. 2 event helped to kick off the Pamlico Community College Foundation's annual fund drive. Contributed photo

By Sandy Wall, Pamlico Community College

The Pamlico Community College Foundation launched its annual fund drive by hosting Recreation Day 2017 on a warm, sun-soaked Nov. 2 on campus. Seven teams made up of PCC students and employees took part in the two-hour event, which featured fun competitions such as Tug o' War, Corn Hole, Egg Toss, a Three-Legged Race and a Balloon Race.

Hot dogs, hamburgers and desserts were served, and everyone who participated appeared to have a great time. Recreation Day 2017 was designed to generate enthusiasm on campus for the Foundation's annual fund-raising campaign, which it did. But the event also highlighted the ongoing need to generate private donations to help students enroll and succeed at PCC.

"Recreation Day was a lot of fun, and I particularly enjoyed seeing so many students taking part in the activities," said PCC President Dr. Jim Ross. "It reminded me that we must do more to ensure students have opportunities to enroll at Pamlico Community College. Every year during Registration, we have to drop several students because they can't afford to pay tuition and fees. It hits me in the belly every time I think of that."

Fortunately for the college, PCC employee Michelle Noevere and the Foundation are working hard to generate donations and gifts to help support student scholarships. The decision to resurrect Recreation Day after a four-year hiatus was part of that effort, and Noevere says she hopes to make it an annual event.

At Recreation Day, Noevere said her goal was to get 100 percent participa-tion in the fund-raising campaign from college employees. With a high on-campus participation rate in hand, Noevere and Foundation Board members hope to build momentum for the off-campus phase of the campaign.

Donors can designate where they'd like their money to be used. Options include a general scholarship fund, specific scholarship endowments or other college priorities. New this year is the establishment of the Environmental Science Study Abroad Initiative. Instructor Zac Schnell has a plan to provide summer study abroad opportunities for up to five students in the Philippines.

Two municipalities, a nonprofit organization and other groups have agreed to host and work with students in May and June of 2018. This trip will provide valuable field experience to supplement these students' classroom training and better prepare them for a career path. So far, the new Study Abroad fund has raised $2,260 – but there's more to be done, Noevere said.

"We hope this year's campaign is the most successful in the Foundation's history," she said. "We are working hard to show our donors the kind of impact they can have. We are very thankful for their support." As for the Recreation Day competition, the Student Services team made up of employees and students took first place in the competition, earning the lighthouse trophy. Off-Campus Programs, nicknamed "the Breakout Kids," took second and got the logo cowbell. Allied Health finished third.

"The real winners, of course, are the students who we are able to help," Ross said. "I humbly ask residents of this wonderful community to consider donating to the Foundation's annual campaign. A small donation can make a tremendous difference in a student's life and in their lives of his or her family."

For more information about the Foundation, contact Noevere at mnoevere@pamlicocc.edu or ext. 3084.

Sandy Wall can be reached at 252-249-1851, ext. 3010, or swall@pamlicocc.edu.

---

It's Turkey Time

Look for the annual "How To Cook A Turkey" section in next week's issue of The Pamlico News featuring those precious recipes from students across the county. Also included will be a special, no-fuss recipe from Pamlico's own "Lazy Gourmet" for all you "wanna-be" chefs out there.

---

S.W. Snowden Celebrates Veteran's Day

Snowden students thank the esteemed veterans after the Veteran's Day Celebration.

The 3rd annual Veteran's Day Celebration at S.W. Snowden was held on November 9th sponsored by the Aurora chapter of Bright Futures and the staff of SWS. The band room was decorated in a patriotic theme and a scrumptious breakfast was served to approximately 27 veterans from Aurora and the school's personnel. Afterwards the students escorted the honored guests into the gym where students sang and the band played inspirational tunes. Spencer Karatomi, both an Air Force ('66-72) and Army ('78-2008) vet-eran, was the guest speaker.

Billy Thompson, who served in World War II, was just 18 when he was sent to the European theater with replacement soldiers to participate in the Battle of the Bulge. His unit, The 23rd Infantry Division, eventually met up with the Russians in Prague. Later he was sent to the Pacific theater and just missed the cut off by days to being sent overseas again. He was discharged from Fort Lewis, Washington in 1946 as a First Sergeant. After the war, he went to N.C. State on the G.I. Bill, obtained a degree in Mechanical Engineering and became at one point, the biggest Irish potato farmer in North Carolina.

Harvey Swain served in the Navy and was stationed in Norfolk, Jacksonville and Virginia Beach. He served on the carriers John F. Kennedy and Enterprise. He was an avionics engineer and worked on F-4 Phantoms.

Ann Windley, another World War II veteran, served in the Navy Nurse Corps.This is just a sampling of the many appreciated ways these dedicated people served our country.

Snowden students sing to the enjoyment of the assembled veterans.

---

Honoring Our Veterans

Pamlico County residents came together to celebrate and honor veterans in their communities on Saturday in Bayboro. A parade and cookout was held. Attendees enjoyed BBQ and listened to a guest speaker. The oldest veteran in the crowd was 91-year-old Charlie Cummings, who served during World War II. He said the day is extremely important.

"It means a hell of a lot," he said. "You see people sitting around here that wouldn't have been here if someone didn't die for them." Cummings passed on a piece of cake to the youngest veteran at the ceremony as a symbolic gesture of passing on the traditions of the military.