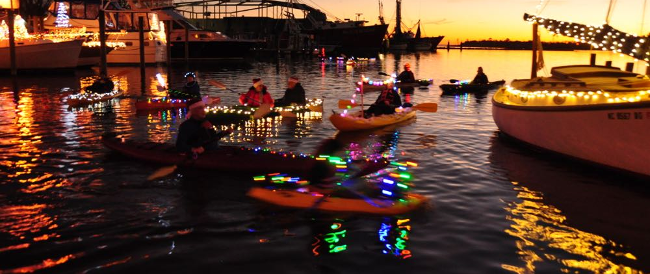 News from the 1/16/2019 issue
January weather predictions often leave the door open for snow, sleet, freezing rain, rain, or any combination thereof. Children of all ages prefer snow. But many residents believe there have been enough weather challenges in the last few months. They are contented with the white stuff limited to early morning fog as recorded in this scene on Dawson's Creek.

---

No double nickels for Grantsboro Speed limit is still 35, not 55

The Pamlico News received reports last week that residents had seen speed limit signs in Grantsboro change from 35 to 55 mph. Speculation abounded on how this could happen considering that the intersection of 2 major intrastate highways, I-55 and I-306, anchor Grantsboro's downtown district, home of the busiest intersection in the county and the intersection with one of the two traffic signals located in The County.

After hearing of the speed limit change, the editor of The Pamlico News made a special effort to observe the signs returning from New Bern on Thursday afternoon, the day after reports indicated that Grantsboro's speed limit signs had been changed. The signs then were definitely informing motorists that 35 mph was the speed limit approaching the intersection of I-55 and I-306. To clarify the matter, The Pamlico News contacted the Department of Transportation's Greenville office from which directions are dispatched to sign erection crews. Steve Hamilton was candid and forthcoming in explaining the sign miscue. "Our office had been doing some paperwork housecleaning and updating files. A sign crew made a simple interpretation error when viewing updated files. When that error was realized, it was quickly corrected." He was apologetic about the confusion, but made it clear that it was an understandable and easily correctable mistake.

Pamlico County is 41% water. COLREGS, International Regulations for Preventing Collisions at Sea can apply at any speed, on land or sea.

---

In wake of Hurricane Florence, roof failures often leave demolition as the only practical option. Roofer Tim Eckloff talks roofs, answers questions about practicality in Hurricane Alley

Many observers have observed that never before after a hurricane has there been so much debris on Pamlico County roadsides from houses being demolished. It is visually hard to determine why demolition is the only option for many of these structures. The obvious cause is descending floodwaters through the roof, not rising flood waters from tidal surges.To learn more about how a roof can so easily be compromised in a Category 1 hurricane, The Pamlico News turned to a veteran roofer with 47 years of experience who is only 57 years old. A look at Tim Eckloff's family history explains his qualifications to advise on roof sustainability. Melvin Eckloff, Sr., began his career as a roofer in the Maryland suburbs of Washington, DC in 1943. A respected sheet metal craftsman and roofer, the contents of prominent buildings fell under his protection, the Department of Commerce, National (now Reagan) Airport, the Treasury Department, and the Library of Congress to name just a few. Melvin Eckloff, Jr., had an early introduction to roofing. When he was a youngster, his dad hoisted him to a roof top in a 5-gallon bucket. Another career in roofing was born. Later, Eckloff Roofing Service was expanded to include Melvin Jr.'s sons, Tim and Chance Eckloff.

Tim was ten when he was introduced to hard labor. His dad had a 12-12 roof (a very steep roof) to shingle over a Thanksgiving holiday. Tim was out of school but the holiday from books turned into a lesson of lifting half bundles of shingles up to his father. Another career in roofing was born. Deciding a change of rooftop scenery was in order, Melvin Sr. and Tim moved to Pamlico County in 1987. Tim's mother's family hailed from Oriental. Sadly, Melvin Jr. died in a tragic automobile accident in 1993. Fortunately, Tim survived, but suffered the trauma of watching his father die. Chance made the move to The County in 1994 to join Tim in the business here.

As some entities become a household name, in Pamlico County, Eckloff became a rooftop name.Tim said, "We've worked on every kind of roof imaginable. Of course, on most homes, the roofs are shingles. But there are a lot of different kinds of shingles, plain shingles, elaborately sculptured shingles, and architectural shingles. Slate tiles are popular in New England. And we've seen roofs from the East Coast to California doing special jobs for people."A number of older Pamlico County homes once used V-crimped tin. According to Tim, "The standing seam metal roof of heavy gauge metal, often galvanized steel ,or the new colored metals with long term color warranties will hold up best against hurricane winds. I have actually installed a standing seam where I made that seam with my hands, but my grandfather was the first back in Maryland to use the machine that makes that seam."

Asked if the pitch of the roof was a major factor in how easily winds could rip away shingles or metal, Tim responded, "The one thing that keeps a roof on is how well it is installed. Shingles can easily hold up to hurricane winds if enough nails are used, and especially if the nails are put in the right places. The higher the pitch, the less likely the shingles will blow off, but most roofs fail because of poor installation. My dad said, 'If you don't have the time to put it on right, how are you going to have the time to come back and fix what you should have done in the first place.'"

Tim said that shingle installation can be very hard work, but is really simple. "The instructions are right on the package If you follow those instructions, the shingles should stay on. Chance and I take some extra steps and pull out all the stops to see that our roofs stay on. Second to the foundation, the roof is the most important part of a house."He added, "We use a nail gun now, but you have to be careful. With a nail gun, there is a tendency to miss the right spots to put the nails. The placement of the nails is so important. From the ground, most roofs look the same, but when you get up on a roof, it's what you don't see on the ground that makes the diffidence between a good job and a bad one."His most challenging roof was a 2-story historic home on New Street in New Bern. "We tore off shingles and replaced them with a standing seam metal roof and we made that standing seam by hand. The tallest building I ever worked on in DC was 15 stories. The largest in square footage was TC Williams High School in Alexandria, Virginia."

Summarizing his roofing advice, Tim said that 30 year shingles should be good for winds up to 130 mph if properly installed, at least 6 nails per shingle placed in the right spots. "More important than the brand of shingles is the installation. But, of course, for more money, the standing seam 24 gauge metal roof is the way to go."Is there anther career in roofing to be born into this multi-generational roofing family? Possibly.Tim's wife Janice works in the Tax Office at the Pamlico County Courthouse. Riding through Bayboro one day, she saw Tim on a roof with their grandson. She called him to say, "I know that is not who I think it is on that roof with you."

---

Demolitions prompt clarification on debris

Debris from growing number of structure demolitions was impetus for county to assess comprehensive total of remaining debris eligible for FEMA to collect and remove

As reported in The Pamlico News in its January 9 edition, at the January 7 meeting of the county commissioners, the commissioners engaged in what could be described as an intense discussion regarding the demolition of dilapidated structures. The January 1 deadline for placing debris on roadsides has passed, but The County was trying to accommodate owners of storm damaged homes awaiting demolition by contractors besieged with a heavy work load. Commissioner Paul Delamar made the point repeatedly that taxpayers should not pay for debris removal that was not hurricane related. Commissioner Doug Brinson commented that demolition of some structures and the subsequent debris removal would have a long term benefit for the county in terms of The County's appearance to visitors and potential investors in property and businesses. Commissioner Pat Prescott noted that some dilapidated structures had also received storm damage. As Delamar pushed on, those two points did not impact the final decision.

After the meeting, a very informal survey of residents revealed a divided perspective. One said taxpayers should not pay for anything not storm related while one resident had no problem with FEMA funds, which are collected from taxes on the entire nation, benefiting The County. One noted that dilapidated structures had been damaged also. Commissioners chose to strictly follow FEMA rules, making it clear that demolition debris had to genuinely be the consequence of storm damage.The commissioners decided to basically survey property owners to determine the amount of debris expected to come from yet to be demolished hurricane damaged homes. The information will allow for planning the final stages of FEMA backed debris removal. Commissioner Ed Riggs called the action a fact finding mission. It is important for property owners to note that submitting the requested information to The County does not guarantee debris deposited after the January 1 deadline will be collected by The County. The information should be submitted regarding any debris that was not on the roadsides by January 1. This action by the commissioners did not intend to constitute a deadline extension, but instead a means of notifying The County of debris that would need pickup, which, for one reason or another, did not make it to the roadside by January 1. The county manager's office released the following information regarding the procedure for property owners who anticipate demolition and expect debris removal as part of the overall hurricane recovery effort to follow. This notice, while not guaranteeing pick up of any debris deposited after January 1, did somewhat allow for a broader interpretation of the action taken by the commissioners. Commission chair, Paul Delamar, indicated that the form and public notice accommodated the spirit of the action taken by the commissioners. On a case by case basis, Pamlico County is accepting written requests from individuals to extend Hurricane Florence roadside debris pickup. Individuals requesting roadside pickup of debris not placed in the right of way by the published deadline of January 1, 2019, should submit a request in writing on an approved form.

An approved form may be downloaded from the County Website at www.pamlicocounty.org or may be picked up at the Pamlico County Administrative Offices located at 302 Main Street, Bayboro, NC 28515.Written requests must be received by 5:00 p.m., January 31, 2019. Completed forms may be submitted by any of the following methods:

Email: stormdebris@pamlicocounty.org

Hand Delivery: Pamlico County Administrative Offices, 302 Main Street, Bayboro, NC 28515

Mail: Pamlico County Manager, P.O. Box 776, Bayboro, NC 28515

At this time, the County is only gathering information to determine potential needs. The County is not committing to pick up additional debris not placed on the right of way by the previous deadline of January 1, 2019. No additional storm debris should be placed in the right of way until written approval is received from the County.The County's ability to pickup any additional debris will be based on the following criteria: 1) the debris must be the result of damage incurred during Hurricane Florence in September 2018, 2) the County's expense related to the debris pickup must be eligible for FEMA reimbursement and 3) the availability of County funds.The County is not restricting any individual's ability to handle his/her own debris cleanup/delivery to the appropriate place(s) at his/her own expense.

For answers to questions, contact the County Manager's Office at (252) 745-3133. It is important to note that any allowable storm debris that was placed by the roadside by the deadlines of January 1 (County) and January 7 (State) eligible for pickup does not require any further action by the resident.