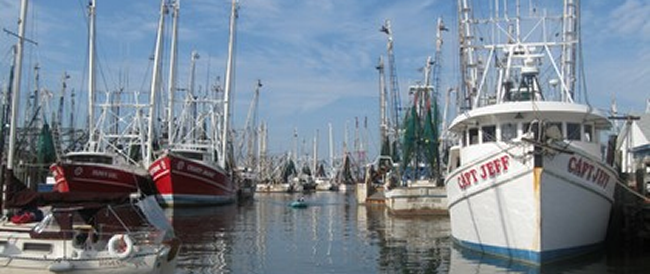 News from the 3/29/2017 issue
LOOKING BACK...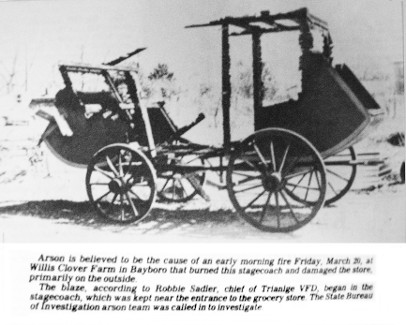 Get Your Favorite Furry Friend In The Paper!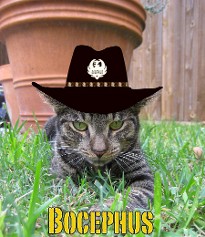 For just a $5 fee, you can parade your pet around like the special part of the family they are, with our Pet Parade feature! Plus a portion of the fee will be donated to PAWS for all the wonderful work they do. Submit your photos to frontdesk@thepamliconews.com
Arapahoe Charter School Begins Construction of$8.9 Million Facility with Community Celebration


A fun-filled afternoon is planned at Arapahoe Charter School Friday,April 7th, 1:30-3 pm to celebrate 20 years as the area's only public regional school of choice and mark construction of an $8.9 million expansion.The project is funded by a combination of investments from Arapahoe Charter School and Tideland EMC, in addition to a USDA Rural Development loan. Since 1997, Arapahoe Charter School has provided a learning environment that offers the kind of individualized instruction and family atmosphere that is unique among both Pamlico County and surround-ing counties schools. Enrollment has doubled in the 20 years since its cre-ation, in part because its academic excellence and supportive learning environment have attracted students beyond Pamlico County. Of the 520 students now served, over one-half come from outside county school systems.

Five years ago, in response to the overwhelming demand from our parents, a high school program was added offering the Arapahoe Charter School experience to students from kindergarten through high school. With a projected graduation rate of 96%, parents and staff take pride in preparing students with what they need to succeed in education and in life.As our programs have grown and developed, our physical facilities have not. For that reason, the Board of Directors has committed to providing permanent state-of-the-art buildings for our students. We are about to embark on an exciting building initiative to create 18 K-8 classrooms, 3 exceptional children's rooms, a media center and a newcafeteria and kitchen. It is with pride and frankly, a great deal of excite-ment, that the entire Arapahoe Charter School family invites the community to celebrate this wonderful event.The community is invited to celebrate the building of a new $8.9 million facility to accommodate its growing student body

• Doubling in size from inception in 1997, students come from four sur-rounding counties

• New state-of-the-art facility will house K-12 classrooms plus expanded Exceptional Children's classrooms, Media Center, Cafeteria and Kitchen

• Students, staff, parents, board members will be on hand for this event

---

Oriental Police Chief Arrested

Oriental's own Police Chief found himself on the other side of the long arm of the law last week when he was arrested for assault. Dwaine Moore of Oriental was involved with a domestic disturbance on Thursday night. According to the Pamlico County Sheriff's Department a 911 call came in around 11:30 p.m. from a distraught female requesting assistance. Before the 911 operator could get any further information, the call was disconnected.

Authorities were able to determine who the phone number was registered to and a search led Pamlico Deputies to a home at 403 Freemason Street in Oriental where the victims' vehicle was located. Evidence collected at the scene and statements taken from the victim led to Moore's arrest. He was charged with Assault on a Female and placed in Pamlico County Jail on a no bond for 48 hours or until his court date. Moore's first appearance was Friday and was released on a $5,000.00 unsecured bond by a District Court Judge. Moore was hired by the Oriental Police Department in 2011 and was named Chief in 2014. He is cur-rently on indefinite suspension.

---

New Face On The Beat At PCC

By Sandy Wall, Pamlico Community College

Bill Wichrowski has a big job ahead of him.The 48-year-old New York native started work March 1 as Pamlico Community College's chief of campus secu-rity and safety.He is tasked with develop-ing the college's new on-campus security office."You're starting from nothing," Wichrowski said recently. "The ultimate goal is to provide for the safety and security of the school and everybody therein."

Wichrowski has spent his first few days on the job reaching out to his colleagues across the N.C. Community College System, par-ticularly those who, like him, were hired to develop security offices or upgrade to campus police departments.PCC's establishment of a dedicated security office means that all of North Carolina's 58 community college have campus security forces in place. Wichrowski is stationed in room 183 of the Johnson Building, which is the former public information office."We take seriously our commitment to campus security," said PCC President Dr. Jim Ross. "That's why we're pleased that Bill Wichrowski has joined our team. We feel certain Bill has the knowledge, experience and temperament to be an effective campus security chief."

Wichrowski comes to PCC after a 22-year career with the New York Police Department. He formerly lived on Long Island, N.Y., before moving with his family to Oriental.Wichrowski said he and his family were drawn to the area by the low cost of living and good quality of life. He said his in-laws and other extended family members already live in the area.Wichrowski has been married for 25 years and has three grown children.

In addition to speaking with his campus security colleagues, Wichrowski is reviewing the col-lege's plan of action for emergencies. He also is asking for employees, students and others who have campus security issues, concerns or suggestions to meet with him.

Wichrowski is reachable in person, and his phone number is 252-249-1851, ext. 3047."I want to get to know everyone," he said.

Sandy Wall is director of public affairs at Pamlico Community College. He can be reached at 252-249-1851, ext. 3010, or swall@pamlicocc.edu.

---

SailPack Oriental Intercollegiate Regatta Returns

Starting this Saturday college sailing returns in full force to Oriental with the 2017 SailPack Oriental Intercollegiate Regatta! This two-day regatta will feature 18 college sailing teams (including 4 from North Carolina) from New York to Florida with over 100 college sailors and coaches. This will be the largest collegiate one-design regatta ever held in the state of North Carolina. The 2017 SailPack Oriental Intercollegiate Regatta is hosted by NC State University, and is a two-day competitive event on the waters of the Neuse River.

The 2017 regatta marks an important milestone for the SailPack Oriental event because it is the first year that the regatta is an official interconference event recognized by the Intecollegiate Sailing Association (ICSA), the governing body of college sailing. After the first two years of hosting this event as a promotional regatta, berths in this spring's version were offered to teams from several national sail-ing conferences during their official spring draft. Teams participating include participate include: NC State University, UNC-Chapel Hill, Duke University, UNC-Wilmington, Florida State University, William & Mary, University of Maryland, Virginia Tech, Drexel University, Syracuse University, SUNY-Stony Brook, Univ. of Maryland-Baltimore County, University of Georgia, Georgia Tech, Washington College, University of South Carolina, and Jacksonville University. "We are excited to go back to Oriental and race this spring. This year's regatta has seen more interest than any of our past events and we're expecting fierce competition on the water," said Oriental native and NC State Sailing team captain Kara Wheeler. Teams will launch from Bow-to-Stern Boating Center and racing will take place within view of Lumac Park. There will be on-water and on-shore viewing opportunities. Racing is set to commence shortly after the skippers' meeting at 9:30 AM on Saturday and will continue until late afternoon. Sunday racing will begin on a similar schedule with the last races being started no later than 2:30 PM. Live scoring of the event will be hosted online.

"We are excited to bring so many fellow college sailing teams to Oriental to race with us. We consider Oriental to be our primary training location and the coastal home of NC State Sailing," said NC State Sailing volunteer head coach Dana Magliola. "The hospitality in Oriental and Pamlico County is unmatched, and the legacy of sailing in this community is legendary." Sailing isn't the only thing on the agenda for the weekend either. On Saturday night, April 1st, regatta participants and supporters will enjoy a celebration pig pickin' at the Red Rooster in Oriental. Admission bracelets for this event are available for purchase at Nautical Wheelers, The Silos Restaurant in Oriental, and other locations across Pamlico County. College sailing teams traveling to North Carolina for this event are also excited about the regatta. "Of all the places that sailing has taken me over the past 40 years, Oriental is my favorite. NC State has worked so hard to make this regatta happen. Their excitement and passion for this event is infectious, and has spread as far away as Florida and New York," said Jacksonville University head coach Jon Faudree. "I'm thrilled to introduce my young sailors to the waters of Oriental and give them the opportunity to sail against great competition in an exciting regatta.""From our sponsors at First Citizens' Bank, Pamlico Coastal Activities Council, Tideland EMC, and many local businesses and indi-viduals, we have seen such generos-ity that it's just overwhelming," said Magliola. "The support of the com-munity is what makes this regatta possible."

For more information about the event or NC State Sailing, visit: go.ncsu.edu/Sailing or contact Dana Magliola at damaglio@ncsu.edu, or 919.946.5445.