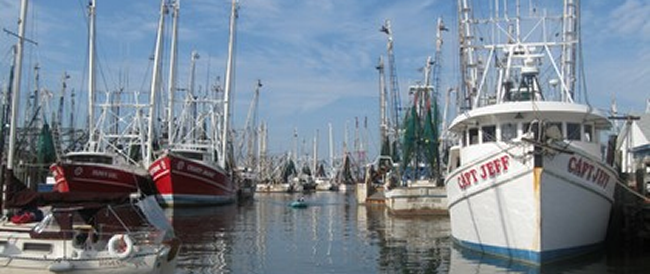 News from the 3/14/2018 issue
Looking Back....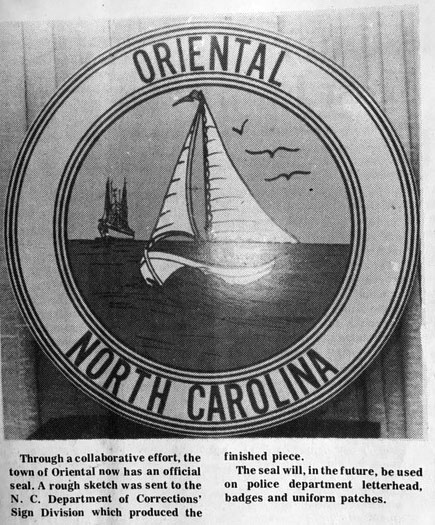 Canes Closeout Historic Season With Loss

PCHS Men's Basketball NCHSAA 1A State Championship Runner Up

PCHS Lady Canes Prepare for the Granite Bears of Mount Airy

Submitted by Henry Rice, PCS Director of Student Services

On Saturday, the Pamlico County High School Hurricanes basketball teams competed for the 1A State Championships at Reynolds Coliseum on the campus of North Carolina State University.

The day started with hopes of bringing home a state championship title, but ended with tears and heartbreak. In the noontime game, the Lady Hurricanes took on the Granite Bears from Mount Airy, the same team who defeated the Lady Canes last year. This year, the Canes felt they had a better chance to compete with the Granite Bears. The Lady Canes came out strong early, as Jainaya Jones scored the first four points. But then, it began to snow, Jo Snow, that is. Snow is a senior guard for the Granite Bears, scored 13 of her teams 15 points and went on to finish the game with 27 points.

The Lady Canes turned the ball over 27 times in the game. The Lady Hurricanes lost 69-32. Jainaya Jones was named the Hurricanes Most Outstanding Player as she led the team with 17 points, playing the whole 32 minutes. The Hurricanes finished the season 26-2, as Eastern Regional Champions for the second year in a row. Prior to the game, Hydia Davis was awarded the sportsmanship award.

In the men's game, the Hurricanes took on Winston Salem Preparatory Academy Phoenix. The Hurricanes came out strong and looked to be poised to win their first state championship. However, foul trouble in the second half led to fatigue in players who had to play additional minutes due to foul trouble. Pamlico had a strong first half, and Lamont Murray led the way for the Hurricanes, finishing the game with 20 points and six rebounds.

He was named the Hurricanes Most Outstanding Player in the game. Prior to the game, Sincere Gibbs was awarded the sportsmanship award. Pamlico finished the season 22-6 overall, they were 10-2 as champions of the Coastal Plains 1A Conference. They won the Eastern Regional Championship for the second time in school history, returning to the State Finals for the first time since 2008.

The Hurricanes basketball teams would like to thank the community that has supported them this season, especially the last two weekends. The support has been phenomenal and incomparable. Now that the tears have dried and the emotions have calmed, we can all say, "It's a great day to be a Hurricane."

From Coach Earl Sadler, Jr. (Head Boys' Basketball Coach & Athletic Director)

"I would like to thank everyone for their support this season. When we came into the parking lot at PCHS tonight (Saturday), there was a contingent of fans to welcome us back. It was truly overwhelming. I really wanted to win our game today for our players sakes. The girls' and boys' teams have worked extremely hard. They did as many of you encouraged them to and left it all on the court!

I also wanted to win our game today for all the athletes who have played at PCHS. We have come close to the ultimate prize several times in various team sports but haven't quite been able to achieve it. I wanted all the former athletes to feel a sense of accomplishment by having one or possibly both our teams winning today. Finally I really wanted to win today for our fans. This is my 24th year coaching at PCHS.

Through the years, I have experienced a lot. I can honestly say I have seen the positive support from our fan base grow in all our sports the last few years and I really wanted to reward them with a state championship. One of my greatest joys is to look around the gym or stadium and see our fans smiling and enjoying themselves. It makes me feel so good to see our people excited about what the kids are doing and even when we are struggling, to have the fans congratulate them and encourage them for their efforts and good sportsmanship.

Someday I believe, I'll see one of our teams finally do it! I can't wait. Who knows, maybe it will be baseball, softball, football or volleyball? It doesn't matter to me as long as they are playing hard and representing our school and County with class, I'll be happy.Thanks again for your support of our teams and, I assure you all, we won't quit until PC comes out on top!"

Hurricane fans celebrating the half-court shot by Lamont Murray as time expired in the first half

---

Grantsboro Woman Charged With Murdering Husband

A Grantboro woman is behind bars in connection with the shooting death of her husband of more than 50 years. Last Wednesday afternoon Deputies with the Pamlico County Sheriff's Office responded to a report of a man suffering from a gunshot wound at a home located at 783 NC Hwy 306 North in Grantsboro.

Officers arrived at the scene and discovered the body of Raymond E. Griffin, age 75, who died of an apparent gunshot wound to the chest. Deputies contacted the North Carolina State Bureau of Investigations to assist in investigating the case. Deputies with the sheriff's office and agents with the State Bureau of Investigation conducted a search of the residence, collected evidence from the crime scene, canvased the neighborhood and interviewed witnesses.

As a result of the investigation, deputies arrested and charged Linda Cuthrell Griffin, age 70 and the wife of the deceased was arrested and charged with an open count of murder. Griffin is being held in the Pamlico County Detention Center on a $1.2 million bond.

---

Ms Fran's Story Times Gets Wheels!

On Friday mornings at 10:00 am, the Pamlico County Library echoes with laughter and song. The reason is Ms. Fran Benninger and the highly interactive and social story time she prepares to entertain Pamlico Children from ages 0-5. On Tuesday's Ms. Fran's room is silent. Why? Ms. Fran's story time has grown wheels and she is on the move carrying story time to local Pamlico County daycares.

Many daycare providers are not able leave their homes or facilities to attend story time at the Pamlico County Library, and the library wanted to reach children who are unable to visit the library's weekly Story time. So the library created "Ms. Fran on Wheels."

"In promoting storytime we heard from many families who were unable to attend due to work schedules or lack of transportation, "says Ms. Fran. "I wanted those children to know how exciting reading and learning could be, so I packed my books, puppets, and felt board and jumped into my car –creating Ms. Fran on Wheels." The program has been successful and Ms Fran now visits seven day-cares monthly.

Multiple reports and studies emphasize the need for children ages 0-5 to be surrounded with books, to hear and learn new and interesting words, and to interact with language through play – all done during story time. In addition to those vital elements, storytimes in libraries and other library programs are now viewed as a critical component of young children's preparation to enter school teaching literary and social skills.

"At storytime, kids have so much fun they hardly realize they are learning vocabulary skills, narra-tive skills, letters and shapes. They also practice concentration skills they'll need to be ready for kindergarten," says Ms. Fran. Her goal is to encourage reading, help the children get ready for kindergarten, and promote library services and programs. Ms Fran is very appreciative to the daycares that have opened their doors and allowed her to dance inside their walls.

Anyone interested in scheduling a "Ms. Fran on Wheels" visit may contact Ms. Fran at the Pamlico County Library @ 252-745-3515.

---

Motivated PCC Students Raise Money For Philippines Hands-on Learning Experience Trip

PCC Environmental Science Study Abroad participants include, from left, Instructor Zac Schnell and students Aaron Royal, Francisco Arreol-Muro, Jenny Mills and Anthony Raisch. They plan to docu-ment their Philippines adventure with online videos and pictures. Contributed photo

By Sandy Wall, Pamlico Community College

The four Pamlico Community College Environmental Science students who plan to travel to the Philippines later this year are working hard here so they can work hard over there.The students – Francisco Arreol-Muro, Jenny Mills, Anthony Raisch and Aaron Royal – have been raising the money needed to make the month-long educational and service trip.Together with Environmental Science Instructor and trip organizer Zac Schnell, they conducted a silent auction during the Great Oyster Revival & Chili Cookoff on Feb. 24. The group also has set up a Go Fund Me page complete with video testimonials and photos to solicit funds.

Schnell and the four students are planning a second silent auction during the PCC Foundation's golf tournament on May 19, and they are looking for additional ways to secure the funds needed to make the trip. "I have been impressed with Zac Schnell and the four students who plan to make this once-in-a-lifetime trip," said PCC President Dr. Jim Ross. "They are very motivated by this exciting opportunity and are working hard to make it happen. The PCC Environmental Science Study Abroad initiative is designed to bring a new dimension to this class which will result in even greater learning. With Zac Schnell's inspiring leadership, it is off to a very strong start."

The upcoming Study Abroad trip to the Philippines is designed to give the four students valuable hands-on experience in Environmental Science and to help them develop the skills needed to implement environment-enhancing plans and projects.

Participants also will learn how to work with people unlike themselves and will experience the culture of a distant part of the world.The trip is scheduled to last from May 24 to June 24. The group will be living and working on the islands of Tablas and Romblon, where they will be conducting fieldwork and assist-ing with projects.

Plans call for the group to assist two municipalities, a non-profit group and a university with their efforts to preserve and protect the islands' tropical environment.

"This is not a vacation," Schnell said with a chuckle.Schnell is no stranger to the Philippines: The 29-year-old Wilmington native spent two years there working on coastal management projects as a member of the Peace Corps. The contacts he developed there have been critical to his effort to launch a Study Abroad program for PCC students, he said.

The trip is the first of its kind in the college's history. It also will mark several firsts for the participants. For Royal, it will be his first time traveling outside the country. It will be Arreol-Muro's first time on an airplane, and the trip will be Raisch's first extended time away from his wife and family. Meanwhile, Mills will be the only woman on the trip, but she dismisses any special attention for that, saying she works with men at her job and is used to being the only female in a group.

All four say they are excited about the opportunity to meet people from another country and to experience a foreign culture. "I want to see what other parts of the world look like," Royal said. The students range in age from 22 to 38, and they all say this might be their only opportunity to travel so far from home.

"For most of us, this is a once-in-a-lifetime opportunity," Raisch said. "We'll be getting different perspectives on how others live."Arreol-Muro, who at 22 is the youngest member of the group, said: "I'm very excited I get to do something like this at my age."

Schnell said the accommodations will be simple, and there will be times when students will not have access to the internet, air conditioning or, on occasion, electricity. He also said they'll be eating unusual foods at times and will hear a lot of Tagalog, which is one of the native languages spoken in the Philippines.

Schnell said the fundraising efforts have secured just enough money to pay for the airfare for the group, but more money will be needed to help cover additional costs of the trip.

To help offset the cost, the PCC Foundation has established an Environmental Science Study Abroad fund. To help support the effort through the Foundation, please contact Michelle Noevere at 252-249-1851, ext. 3084, or visit http://www.pamlicocc.edu/about-foundation.php to donate via PayPal.

Interested donors also can visit the Go Fund Me page at https://www.gofundme.com/pccstudy-abroad. For more information on the planned trip, contact Schnell at 252-249-1851, ext. 3115, or zschnell@pamlicocc.edu.

Sandy Wall can be reached at 252-249-1851, ext. 3010, or swall@pamlicocc.edu.