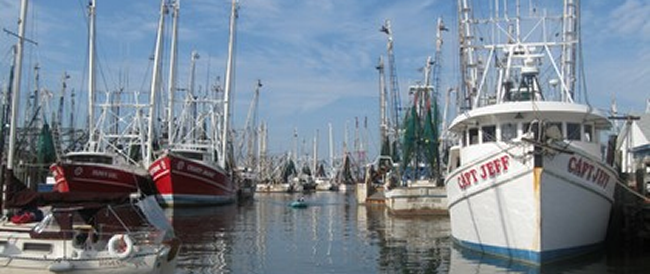 NORTH CAROLINA IN THE GENERAL COURT OF JUSTICE PAMLICO COUNTY SUPERIOR COURT DIVISIONNOTICE TO CREDITORS AND DEBTORS OF
All persons, firms and corporationshaving claims against Rosa L. Squires, deceased, are notified to exhibit themto Berry L. Squires, Administrator of the Estate, on or before September 19, 2017, at the address listed below or be barred from their recovery. Debtors of the decedent are asked to make immediate payment to the above-named Administrator. This 21st day of June, 2017.Berry L. Squires, AdministratorEstate of Rosa L. Squires 202 Chicory Court Warner Robins, GA 31088Publish June 21, 28 and July 5, 12, 2017.NOTICE TO CREDITORSESTATE OF JACK B. WEINERAll persons, firms and corporationshaving claims against the Estate of JACK B. WEINER, Deceased, of Pamlico County, N.C., are notifiedto present the same to the Personal Representative listed below on or before October 5, 2017, or this Notice will be pleaded in bar of recovery. All debtors of the said Estate are asked to make immediate payment. This 5th day of July, 2017.SANDRA LEWISExecutorc/o PETER B. VON STEIN
1001 College Court (28562)
Publish: July 5, 12, 19, 26, 2017.
NORTH CAROLINA IN THE GENERAL COURT OFJUSTICE BUNCOMBE COUNTY SUPERIOR COURT DIVISION13 cvs 1265
Home Trust BankvsJames M. Coddington & Leigh Ann B. CoddingtonUNDER AND VIRTUE of a judgement and execution issued by the above named court in the above entitled action on the 26th day of April in the year 2017, directed to the undersigned Sheriff from Superior Court of Buncombe County, I will offer for sale to the highest bidder for cash whatever right, title and interest, the judgement debtor owns or many own in the following described real property which is subject to sale under execution. The sale shall be held at the Courthouse door or in the area at the Courthouse designated by the clerk of Superior Court in Pamlico, NC, on the 7th day of August 2017 at 11:00 o'clock a.m./p.m. This property is being sold "AS IS, WHERE IS" and said safe shall be subject to all superior liens, mortgages/easements encumbrances, unpaid taxes, and special assessments which were or became effective on the record prior to Lien of the judgement under which this sale is being held. There is/is not/a deed of trust or mortgage on file with the register of deeds on thisproperty. The Judgement debtor has/has not claimed his/her exemption, in this real property. If the debtor has claimed this exemption, , he/she is entitled to received and retain $35,000 in value from the proceeds of the sale of this property($60,000 for certain debtors 65 yrs of age and older). Sales for amount less than the exemption claimed shall not be final.The sale(10 days for the filing of upset bids as required by thelaw.) No sale final until confirmed by thclerk of Superior Court of the issuing county. See attached for Property:The real property being sold as described as that certain tract(s) of land lying and being in Grantsboro Township, Pamlico County, North Carolina, and being more particularly described as follows: 44 Leigh Lane, 54 Leigh Lane Lane.Issued this the 6th day of July in the year 2017.
Publish July 12 & 19, 2017
NORTH CAROLINA IN THE GENERAL COURT OF JUSTICE PAMLICO COUNTY SUPERIOR COURT DIVISIONNOTICE TO CREDITORS AND DEBTORS OF
All persons, firms and corporationshaving claims against Jesse J. Williams, deceased, are notified to exhibit themto Jesse C. Williams, Executor of the Estate, on or before October 10, 2017, at the address listed below or be barred from their recovery. Debtors of the decedent are asked to make immediate payment to the above-named Executor.This 12th day of July, 2017.Jesse C. Williams, ExecutorEstate of Jesse J. Williams P.O. Box 246 Grantsboro, NC 28529
Publish July 12, 19, 26 and August 2, 2017.