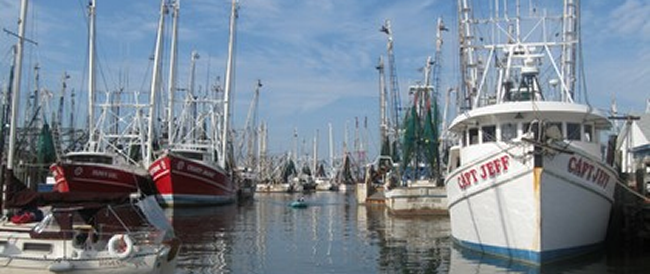 Goose Creek State Park Palmetto Boardwalk Hike
Saturday, August, 20 at 10 am. Take a one-mile walking tour of the boardwalk and view a freshwater swamp that is transitioning to a bracking water marsh all without getting your feet wet. Meet at the Visitor Center. Call the park offic at 252-923-2191 for more details.
Goose Creek State Park Solar Eclipse Party
Monday, August 21 from 1 - 4 pm. Everyone is invited to come and join us as we experience this once in a lifetime event! Join us in the fiel across from the visitor center to view the solar eclipse. Bring water, blankets, sunscreen, chairs and umbrellas. For those that want to beat the heat, we will also be viewing it via livestream inside our visitor center. The partial eclipse starts at approximately 1:20 pm and ends around 4:00 pm. It will be at it's maximum at 2:48 pm.
Greens Creek Challenge Regatta
The Oriental Dinghy Club invites you to the 24th Annual Greens Creek Challenge Regatta being held on September 2, 2017. Registration starts at 8:15 a.m. at the Wildlife Ramp at the foot of the bridge over Smith Creek. This regatta is for boats 20 feet and under. For details, please visit our website at www.OrientalDinghyClub.com.
Pamlico Amateur Radio Society
The Pamlico Amateur Radio Society will hold it's monthly meetings on the last Saturday of the month. The meetings will be held in the back room of Brantley's Restaurant in Oriental from 9 am to 10 am. Everyone is welcome as well as amateur radio enthusiasts. Please park in the back to allow for customer parking. The Pamlico Radio Society also provides assistance with local EMS services and will be handling communications for the upcoming Dragon Boat race in Oriental.
Minnesott Golf & Country Club LIVE OAK GRILL Open SUNDAYS!
Serving delicious full breakfast and lunch from 8:30 to 2:30 p.m. Everyone is welcome. Come out and enjoy the view. Large groups should call ahead. 249-0813.
Toddler Partnership Play Group
The Pamlico Partnership For Children Play Group is held on Wednesday mornings at both 9 a.m. and 10:30 a.m. at the Pamlico Primary School, room 205. Children from birth to age 3 along with their caregiver are invited to participate in a Free weekly play group. Children will meet and play with other children and have fun while learning. Please contact Michelle Shields at 252-745-7850 or michelle@pamlicopartnership.org.
Free REFIT® Classes
Free REFIT® classes will be held most Tuesday evenings from 6-7pm at the Delamar Center at Pamlico Community College. REFIT® is a workout program that is structured around cardio-dance movements, toning and flexibilit, strength training and stretching. REFIT® uses value positive, energetic, and family-friendly music in multiple genres and is designed for all shapes, sizes, and fitnes levels. The Delamar Center's schedule on the PCC website will have classes listed, follow "REFIT® Pamlico" on Facebook, or call Yolanda at 828-421-7981.
Pamlico County Public Library
Thursday, August 17 "Have You Checked Your Love Today" Book Signing by Author Minister Jacqueline Dixon at 7 pm; Friday, August 18 Preschool Story Time at 10 am and YA Gaming at provided at 3 pm. Monday, August 21, Bok Worm at 1 pm and Total Solar Eclipse Happening; Tuesday, August 22, Knitting at 12 pm and Basket Weaving at 5:30 pm.
Mineo Bingo At Minnesott Golf & Country Club
Minnesott Golf & Country Club Bingo Night Wednesday, August 16. $10 for a pack of 10 Cards go on Sale at 5:30 pm. A Dinner is available for $8 at 6 pm and PLAY begins at 6:30 pm. Bingo takes place on the Wednesday of the 3rd week after the last bingo event. Everyone is Welcome! Hope to see You there! Next Bingo is Wednesday, September 6th.
Alzheimer's Dementia Caregiver Support
Are you, or someone you know, caring for a loved on with Al-zheimer's or Dementia? This can be very challenging, and there is support available. You are invited to the Alzheimer's/Dementia Caregiver Support Group Meeting at the Pamlico County Senior Center the firs and third Monday of the month at 2 p.m. For more information call Beth Hardison at 745-7196.
Oriental Farmers Market
Open every Saturday from 8:30 to 11:30 a.m. Located on Hodges Street in front of Garland Fulchers Seafood. The market features a wide variety of goodies includ-ing locally grown produce, farm fresh eggs, home-baked breads, biscotti, cookies, cakes, pies as well as preserves and chocolates.
New Bern Farmers Market
Grow it, Sew it, Make it, Bake it... All Produce, Foods, and Products are Home Grown and/or Hand Made by Local Farmers, Producers, Bakers, Authors, Artists, and Crafters! Now accepting SNAP/EBT. Open Saturdays from 8 a.m. to 2 p.m. and Tuesdays from 10 a.m. to 2 p.m. Located at 421 South Front Street in Downtown New Bern. Vendor space available. Call 252-633-0043.
NAACP Monthly Meeting
The NAACP of Pamlico County will hold its regular monthly meeting on the second Monday of each month at 6 p.m. at the Pamlico County senior Services Center at 800 Main Street in Alliance. All interested persons are invited and welcome to attend.
International Overdose Awareness
A time to remember, a time to act. August 31 at 7 p.m. at The Pamlico County High School Auditorium. The time is now to remove the stigma associated with overdose. Wear your silver ribbon upside down in remem-berance of those we have lost.
Back To School Prayer
Join us as we pray for the faculty, staff and students of Pamlico County on August 26 at 9 a.m. Sponsored by Mt. Zion OFWB Church in Bayboro. www.facebook.com/MtZionOfWB