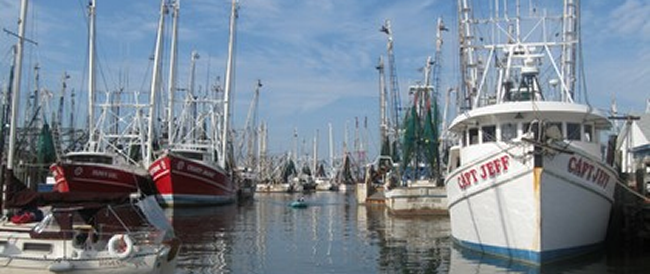 Goose Creek State Park Ticks, Chiggers And Mosquitos
Sunday, April 2, Learn about everyone's least favorite critters, how to avoid them, get rid of them and what diseases they can potentially carry. Meet at the Visi-tors Center at 2 p.m. For more information, please call (252) 923-2191.
12th Annual PAWS Pet Parade
Saturday, April 1 at Lou Mac Park (no rain date). Registration 10-11 a.m. Entry fee is $5. All vaccina-tions must be up to date and dogs must be leashed. Costumes are optional, but encouraged. Proceeds go to the New Leash On Life program. Pet food dona-tions are welcome at all PAWS events.
Mesic Town Meeting And Community Development Forum
Regular Monthly Meeting: April 4 at 6:30 p.m. with a special presentation at 7 p.m. to be held at the Mesic Town Hall at 9275 NC Highway 304 in Mesic. The Mesic Town Council is requesting that all citizens who are interested in the development of the Lumber Landing Road Public Water Access, please be present.
Cooperative Extention Turf, Landscape Pesticide Safety & Calibration Training
Cooperative Extension will be hosting a Turf & Landscape Pesticide Safety and Calibration Train-ing for landscapers, homeowners, and growers on Friday, March 31 from 10 a.m. to 12 p.m. The class, sponsored by NC Cooperative Extension, Carteret, Craven and Pamlico, will take place at Fort Benjamin Park, 100 McQueen Avenue in Newport. Participants will receive 2-hours of NCDA pesticide renewal credits in the categories of N,O,D,X,L and 2-hours of CEU's from the NC Landscape Contractors Licens-ing Board. If you are interested in attending, please contact Pamlico County Cooperative Extension officeat 252-745-4121 or email our Administrative Assistant Audrey Potter at Audrey_potter@ncsu.edu.
Easter Egg Hunt At Stonewall United Methodist Church
Stonewall United Methodist Church will be hosting an Easter Egg Hunt on Saturday, April 1st, from 1-3 p.m. All are welcome to come for egg hunting, crafts, and snacks. All you need to bring is an empty basket per child for collecting eggs. There will be two age groups with a top prize in both. Refreshments will also be served. Rain or shine! A few rain drops won't stop us. For more information contact Crystal Carey at 252-631-1238 or Stonewall United Methodist Church.
Mt. Olive Missionary Baptist Church
Together we can build a bridge of songs. You are invited to the appreciation services for Brother Aaron Credle At Mt. Olive Missonary Baptist Church in Mesic on Sunday, April 02, 2017 at 3:00 pm. Pastor Tony Credle, preacher of the hour with music by: West Branch Choir of Bayboro. Please come and sup-port brother Aaron! Contact Mother Hilda Gibbs @ 252-745-3365 or Sister Lucy Credle @ 252-745-5524.
Lions Club Organizing In Pamlico
By mid-April there will be a Lions Club in Pamlico County. Come to the organizational meeting on Thursday, March 30th 6 p.m. at the Heritage Center in Grantsboro, to learn more about the Lions Club and be part of the Club. Everyone is welcome to attend. We encourage women and families to join with us. Our motto is "We Serve". The more members we have the more service projects we can do in Pamlico County.
Alzheimer's Dementia Caregiver Support
Are you, or someone you know, caring for a loved on with Alzheimer's or Dementia? This can be very challenging, and there is support available. You are in-vited to the Alzheimer's/Dementia Caregiver Support Group Meeting at the Pamlico County Senior Center the first and third Monday of the month at 2 p.m. Formore information call Beth Hardison at 745-7196.
Oriental Farmers Market
Open every Saturday from 8:30 to 11:30 a.m. Located on Hodges Street in front of Garland Fulchers Seafood. The market features a wide variety of goodies including locally grown produce, farm fresh eggs, home-baked breads, biscotti, cookies, cakes, pies as well as preserves and chocolates.New Bern Farmers MarketGrow it, Sew it, Make it, Bake it. April 1 No Fooling! Its really Spring! Strawberries and Spring vegetables. SpringFest Coming Soon, April 22. The New Bern Farmers Market is now accepting SNAP/EBT. Open Saturdays from 8 a.m. to 2 p.m. Located at 421 South Front Street in Downtown New Bern. Call 252-633-0043.
Easterseals Eggstravaganza!
E.M.P.O.W.E.R. New Bern will host an Easter Bunny and egg hunt for individuals with intellectual/developmental disbilities on Saturday, April 8. Photography provided by Far Vista Photgraphics. Photo pack-age pricing begins at $19.99. (No private photos will be allowed). To schedule an appointment call (252) 631-5417.
Beaufort County Traditional Music Association
Missy Raines and the New Hip on Friday, April 7 at Rob Cuthrell's barn at 304 Tar Landing Drive, Bath from 7-9 p.m. Admission is free and donations are appreciated. Innovative and genre-bending, The New Hip, is a rich, jazz-tinged combination of bluegrass and thick Americana.
Pamlico Library Insider
March 31: Preschool Storytime at 10 am and Book to Film at 6:15 pm