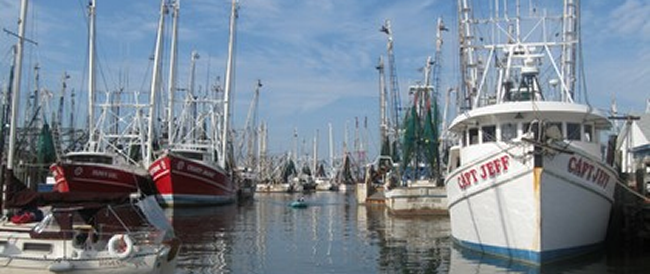 Goose Creek State Park Fire Is Life
Saturday, February 24 at 11 am. Meet at the visitor center to learn about the effects of fir in the park, fir safety and practice fir building skills. This program is great for all ages and scout groups. Dress for the weather. Call the park offic at 252-923-2191 for more details.
Pamlico ChoraleMake Music a Part of Your Life.
Performing members and the artistic director of the Pamlico Chorale invite you to SING WITH US! Please join us on Mondays, 7:00-9:00 PM in the fellowship hall of the Oriental United Methodist Church* as we begin preparing for our Annual Spring Concert The Pamlico Chorale is a volunteer group sponsored by the Pamlico Arts Council. No auditions necessary.
Family History Volunteers Needed
The Pamlico County Historical Association is seeking volunteers to assist in the Family History Center on Wednesdays and Thursdays from 1 - 4 p.m. Volunteers may work according to what their schedules allow, once a week or once a month. Volunteer training will be offered on Thursday, February 22, at 7 p.m. at the Museum and Heritage Center in Grantsboro. Victor Jones from the Craven County Library, will conduct the seminar entitled Getting Started with Genealogy. Interested persons should call Pat Prescott at 252-745-2239.
Mt. Zion Pastor Jerlvine Collins Appreciation Service
Sunday, February 18th at 11 am and 4 pm at Mt Zion MB Church in Arapahoe. Morning Guest: Pastor Lester Mitchell and Afternoon Guest: Pastor Tony Credle and West Branch. Contact: 252-249-0000
Uptown Music Jam
The Pamlico County Historical Association and the Jazzy 4 Band are co-sponsoring the UPTOWN MUSIC JAM on Friday, February 23, at 6:30 p.m., at the Museum and Heritage Center located in Grantsboro. The theme for this JAM is Mardi Gras! Local musicians are invited to play along with the band. There is no admission fee and reservations are not required but recommended. Seating is on a first-come first-serve basis. Mardi Gras beads and some masks will be provided but guests are invited to wear their own, if they wish. For more information, call Pat Prescott at 252-745-2239 or for information on music, contact Myra Blue at mhblue@embarqmail.com.
PC Democratic Party Annual Precinct Organizational Meetings
Meetings will be held on Thursday, February 15th at 6:30 PM at the following locations: Alliance Town Hall; Arapahoe Fire Station; Bayboro Courthouse Annex; Grantsboro Town Hall; Goose Creek Island Community Center (Hobucken Precinct); Mesic Town Hall; Olympia Fire Station (Reelsboro Precinct); Oriental Town Hall; Stonewall Town Hall; and Vandemere Town Hall. Meetings are open to any registered Democrat residing in the precinct. Attendees will be electing delegates to the 2018 Pamlico County Democratic Party Convention on March 24th. For more information contact Jayne Stasser at 252 617-9219.
Bingo At Minnesott Golf & CC
Minnesott Golf & Country Club BINGO Night is Back! February 21st! Everyone Welcome, Come and Join us! $10 Packets on Sale at 5:30pm. Supper available at 6:00PM for $8. PLAY Begins at 6:30PM. Minneo Bingo takes place on the 3rd Wednesday AFTER the Last Bingo Event. Next Date is February 21st!
Oriental Farmers Market
Open every Saturday from 8:30 to 11:30 a.m. Located on Hodges Street in front of Garland Fulchers Seafood. The market features a wide variety of goodies including locally grown produce, farm fresh eggs, home-baked breads, biscotti, cookies, cakes, pies as well as preserves and chocolates.
New Bern Farmers Market
Grow it, Sew it, Make it, Bake it... Now accepting SNAP/EBT. Saturday, February 17: Shop local! Shop small business! Support your community. Open Saturdays from 8 a.m. to 2 p.m. Proudly accepts SNAP/EBT. Located at 421 South Front Street in Downtown New Bern. Vendor space available. Call 252-633-0043.
Pamlico County Public Library
Wednesday, February 14: Bookfair; Friday, February 16: Family Movie My Little Pony at 6 pm. .