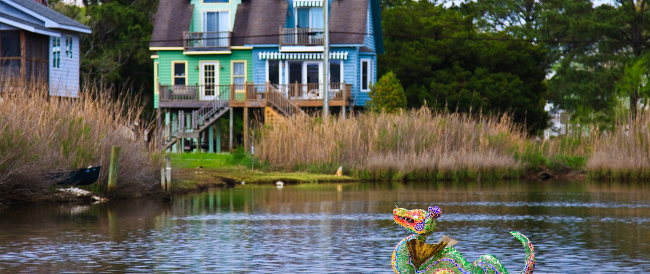 TOWN HALL MEETINGS
NC Chief Deputy Insurance Commissioner, Dr. Michelle Osborne, is scheduling a series of public Town Hall meetings across the state to do a presentation as a part of the Department's flood initiative. A meeting will be held in New Bern at CCC's Orringer Auditorium on April 16th at 2 pm. The initiative is to inform consumers regarding insurance issues and to assist those who were impacted by Hurricane Florence with their claims.
PC DEMOCRATIC PARTY
meets on the 3rd Thursday of every month at 5pm in the Pamlico Co Heritage Center at 10642 NC-55 in Grantsboro. For more information visit PamlicoDemocrats.com or call Jayne Stasser at 252-515-0844. Everyone Welcome!
PC REPUBLICIAN PARTY
The PC Republican Party meets the 4th Tuesday of the month at Bayboro Courthouse Annex at 6:30 pm. Contact Chairman Dave Wickersham at 252.269.4101 for further information.
ORIENTAL FARMER'S MARKET
Open every Saturday from 8:30 to 11:30 a.m. Located on Hodges Street in front of Garland Fulchers Seafood. The market features a wide variety of goodies including locally grown produce, farm fresh eggs, home-baked breads, biscotti, cookies, cakes, pies as well as preserves and chocolates.
PCC CULTURAL & LIFE ENRICHMENT PROGRAM
Chair yoga/meditation
Instructor: Diana Peterson, Certified Integral Yoga Instructor. Seated muscle toning & joint lubrication for strength, balance and stability.
Breathing techniques for relaxation, stress reduction and meditation. Wednesdays 10:30 – 11:30 am, April 17th – June 12th, $35 (10 classes)
Oriental Town Hall
Machine Quilting
If you enjoy the company of others while learning, join Karen Dodd on Thursdays from 1 pm - 4 pm, May 2nd - May 30th. Individuals can decide on possible and unique projects using various quilt patterns and techniques. $60 (5 classes), PCC Delamar Auditorium. Experience not required.

Medication Aide
Fridays, May 3rd - May 17th, 8:30 am - 5:00 pm, $70 plus book. Students must have current listing on Nurse Aide I registry. Pre-registration required - Lori, 252-249-1851 x3015
Edible Landscaping
This course will teach you how to create an edible landscape design with proper soil preparation, composting, and companion planting. Hands on experience will enable the budding gardener or experienced horticulturist with the methods for creating everything from a kitchen garden to a high yield food-scape. Tuesdays, May 7 – June 25, 5:00pm – 8:00pm, $70 (8 classes).
Shibori Fabric Dyeing
Julia McDonald Participants will learn the basic principles of manipulating fabric and the use of indigo dye to create specific affects. Students will take home a silk scarf or cotton bandana that they dyed using the Shibori method. Saturday, May 4th, 10:00am – 12:00pm $40 includes supplies. Instructor's Studio, Minnesott Beach
Ice Dyeing
Instructor: Julia McDonald
Participants will learn the basic principles of Fiber Reactive Dyeing to be applied by the melting of ice. Students will take home two finished silk scarves by class end. Saturday, May 4th, 1:00pm – 3:00pm $40 includes supplies. Instructor's Studio, Minnesott Beach
Spinning Wool into Yarn
Shirley Thobe teaches about the properties and preparations of sheep's wool and spinning the wool into yarn. Students will learn about the equipment needed to work with fiber and the use of a spinning wheel to make the yarn. By class end you will have made a 2-ply skein of yarn. Spinning wheels for use and all materials are provided $50. Tuesdays, 2:00pm – 5:00pm, May 14th & 21st. Pamlico Museum & Heritage Center
Emergency Medical Responder
Evening Classes starts May 16th. Call for information and preregistration required.
PCC MUSIC JAMS
THIRD & FIFTH THURSDAYS!
April 18th, May 16th & 30th. 6 pm until, PCC Delamar Building Atrium. Musicians of all levels gather to share song and camaraderie in a relaxed and open atmosphere. Pick, play, sing, or just listen! Free and Open to the Public
COASTAL WOMEN'S SHELTER
The Coastal Women's Shelter 21st Annual 5K/10K/1 Mile Run for Shelter will be held on Saturday, June 8, 2019 at Creekside Park. Registration will begin at 7am; the run begins promptly at 8am. Registration cost is $25; please call 252-638-4509 or email cwsfundd@coastalwomensshelter.net for more information.
Quilting
Every Friday, 9 am - 12 pm
PAMLICO SBC
SAVE THE DATE
Thanks to Flo, our Job Fair/Business Expo was cancelled last September.
The Pamlico Chamber of Commerce, NCWorks Career Center, Pamlico Small Business Center, and Pamlico Community College are pleased to announce the new date, Tuesday, May 21, 4-6:30 pm
COMMUNITY EASTER SUNRISE SERVICE at Lou Mac Park Oriental, NC April 21, 6:15 AM. Sponsors are, Oriental United Methodist Church, Oriental First Baptist Church, St. Peter Catholic Church, Oriental Free Will Baptist Church, Pamlico Presbyterian Church and St. Thomas Episcopal Church.
FRIDAY NIGHT FLICK
April 19, 2019 at The Old Theater Presents: Loving Vincent, 2017, PG-13. Movie starts at 7:30 p.m. Admission $6.00 Includes FREE popcorn. All proceeds go to the support of The Old Theater, a non-profit organization, located at 609 Broad Street Oriental, NC
PAMLICO COUNTY PUBLIC LIBRARY
BOOK TO FILM
If Beale Street Could Talk. April BTF (Book to Film) movie is If Beale Street Could Talk based on the novel, "If Beale Street Could Talk" by James Baldwin. Told through the eyes of Tish, a nineteen-year-old girl, engaged to Fonny. When Fonny is falsely accused of a terrible crime and imprisoned, marriage plans are put on hold. As they face an uncertain future, the young lovers experience a kaleidoscope of emotions. Friday, April 29 at 6:15 pm
Second annual Ocracoke Waterfowl Festival is set for April 20. Decoy carvers and aficionados will again descend on Ocracoke for the Second annual Ocracoke Waterfowl Festival from 9 a.m. to 5 p.m. Saturday, April 20, in the Ocracoke School Gym, 120 School Rd.
SENIOR CHOIR ANNIVERSARY
IN CONCERT
Gospel Soul Winners & New Bern Eastern Missionary Baptist Association Unity Choir Grantsboro. Sunday, May 5, 4:00 p.m. Mt. Olive Missionary Baptist Church, 9335 NC Hwy 304, Mesic.