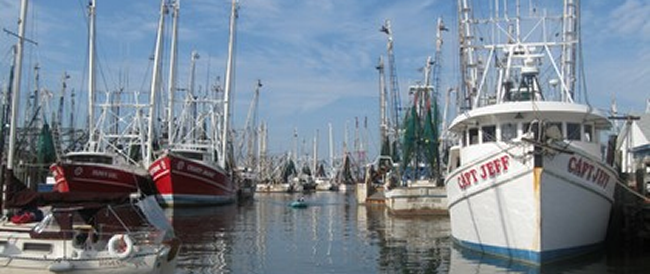 Goose Creek State Park Basics & Benefits Of Prescribed Fire
Saturday, January 20 at 2 p.m. Did you know that fire plays an important role in the ecosystem at Goose Creek? This presentation covers why we burn, how we burn and some of the equipment we use to incorporate fire ino the landscape. Meet at the visitor center. Call the park office at 252-923-2191for more details.
Minnesott Beach Golf & CC Valentine Dinner Dance
For Everyone Feb 9 from 5:30 to 10 pm at 802 Country Club Drive, Arapahoe.Cocktail Hour, Dinner and Dancing. Wine and Beer Cash Bar. Music by Bob Laverty. Call Terry Bobbin @252-249-0813 for reservations. Call Rock Rockwell @802-318-7493 for questions. Either Dinner ($30) or dancing ($20) can be enjoyed separately.Turning 60 in 2018?Anyone turning 60 in 2018? If you are interested in the "Party of the Year", please contact Sally Belangia at 252-671-9288.
Pamlico Partnership for Children, Board of Directors Meeting
January 25, 2018 at 1:00 pm at the Partnership office at 702 Main Street, Bayboro NC 28515. The public is welcome to attend.
Pediatric CPR & First Aid Certification Class
February 6, 2018 at 6:30 pm at Pamlico Partnership for Children, 702A Main Street, in Bayboro. Call 252-745-7850. Cost is $40.00
Ushers Anniversary
Mt Zion MB Church in Arapahoe on Sunday January 21 at 3pm. Guest: Pastor Mitchell and The Aurora Men Choir. Contact: Dale Beasley, 252-249-0580
Bingo At Minnesott Golf & CC
Minnesott Golf & Country Club BINGO Night is Back! Wednesday, January 31st! Everyone Welcome, Come and Join us! $10 Packets on Sale at 5:30pm. Supper available at 6:00PM for $8. PLAY Begins at 6:30PM. Minneo Bingo takes place on the 3rd Wednesday AFTER the Last Bingo Event. Next Date is February 21st!
Oriental Farmers Market
Open every Saturday from 8:30 to 11:30 a.m. Located on Hodges Street in front of Garland Fulchers Seafood. The market features a wide variety of goodies including locally grown produce, farm fresh eggs, home-baked breads, biscotti, cookies, cakes, pies as well as preserves and chocolates.
New Bern Farmers Market
Grow it, Sew it, Make it, Bake it... Now accepting SNAP/EBT. Open Saturdays from 8 a.m. to 2 p.m. Saturday, January 20th - 7th Annual Harvest Bear Cupcake War! Bakers welcome. Proudly accepts SNAP/EBT. Located at 421 South Front Street in Downtown New Bern. Vendor space available. Call 252-633-0043.
Pamlico County Public Library
January 19: Preschool Storytime at 10 am, YA Gaming at 3 pm; January 23: Knitting at 1 pm, Basket Weaving at 5:30 pm
Alzheimer's Dementia Caregiver Support
Are you, or someone you know, caring for a loved on with Alzheimer's or Dementia? This can be very challenging, and there is support available. You are invited to the Alzheimer's/Dementia Caregiver Support Group Meeting at the Pamlico County Senior Center the first and third Monday of the month at 2 p.m. For more information call Beth Hardison at 745-7196.
NAACP Monthly Meeting
The NAACP of Pamlico County will hold its regular monthly meeting on the second Monday of each month at 6 p.m. at the Pamlico County senior Services Center at 800 Main Street in Alliance. All interested persons are invited and welcome to attend.
Freezin' For A Reason!
The Craven County Special Olympics will be having their 2nd Annual Polar Plunge on Saturday, January 20th at Courts Plus' outdoor pool at 2911 Brunswick Ave in New Bern. This is a fund raising event for Craven County Special Olympics. The entry fee to Plunge or Dip is $25, under age 18 is $12 with parental permission required and Special Olympians plunge for free. You can pre-register on line at www.firstgiving.com/sonc/cravenplunge2018.On-site registration begins at 9 am. Plungers and Dippers will be Freezin' for a Reason beginning at 10 am. For more information contact Steve Aster at 252-636-6606 or email at saster@cravencountync.gov.