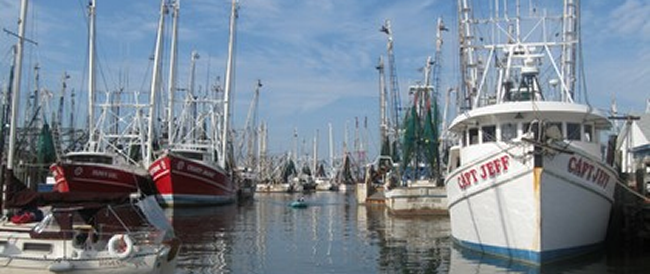 See our new "Socially Civic" page on 9A to find out about volunteer opportunities in your community.
---
PC Democratic Party Monthly Meeting
The monthly meeting will be held Tuesday, May 1 at 5:30 pm at the Pamlico County Heritage Center. An agenda for the meeting will be sent by email prior to the meeting. You may sign up for email updates at PamlicoDemocrats.com.
Oriental Farmers Market
Open every Saturday from 8:30 to 11:30 a.m. Located on Hodges Street in front of Garland Fulchers Seafood. The market features a wide variety of goodies including locally grown produce, farm fresh eggs, home-baked goods & more.
Goose Creek State Park Ticks, Chiggers and Mosquitos
Sunday, April 29th at 10 am. Learn about everyone's least favorite critters, how to avoid them, get rid of them and what diseases they can potentially carry. Meet at the visitor center. Call 252-923-2191.
Senior Choir Anniversary Sunday
May 6th at 4 p.m. Mt. Olive Missionary Baptist Church. In concert: New Bern Eastern Missionary Baptist Association Unity Choir from Grantsboro. 9335 N.C. Hwy 304, Mesic, NC 28515. Call Mother Hilda Gibbs at 252-745-3365.