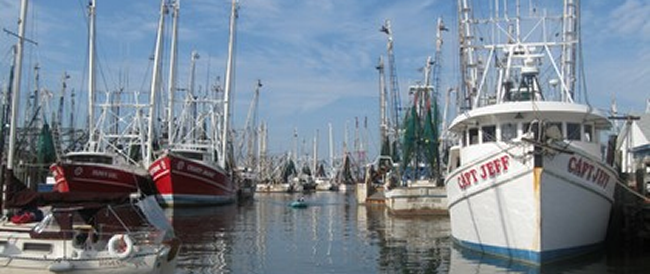 Goose Creek State Park-Introduction
A power-point presentation will be given by a ranger that features the natural communities and recreational opportunitites found in the park. Meet at the visitor center auditorium. Call 252-923-2191 for more information.
Pamlico County Farm Tour
Thursday, July 20. Meet at Silver Hill Christian Church in Grantsboro at 8:30 am. All local farmers and agri-industry personnel are invited.
Water Aerobics At Minnesott Golf & CC
Cool off and get a great workout! Classes are held on Mondays, Wednesdays and Fridays starting at 9 a.m. Class is free for Members and $25 for Non-members. Visit www.minnesottgolf.com or call 249-0813 x 1 for more information.
Toddler Partnership Play Group
The Pamlico Partnership For Children Play Group is held on Wednesday mornings at both 9 a.m. and 10:30 a.m. at the Pamlico Primary School, room 205. Children from birth to age 3 along with their caregiver are invited to participate in a Free weekly play group. Children will meet and play with other children and have fun while learning. Please contact Michelle Shields at 252-745-7850 or michelle@pamlicopartnership.org.
Summer Partnership Playgroup
FREE program for children ages 0-3 along with their caregiver. Learning through fun, music, art, craft……. Starting Tuesday, June 20 from 10:00-11:00 a.m. at the Pamlico Partnership for children located at 702A Main Street. To sign up or for information call 252-748-7850.
PCHS Class of 1967 50th Reunion Planned
Pamlico County High School Class of 1967 will celebrate its 50th year reunion on Saturday July 29, 2017 at the Pamlico County Shrine Club in Grantsboro. We will have a meet and greet prior to a buffet dinner with music provided. The cost is $25 per person attending. All members of our class over the years are invited to attend. You can search Facebook Class of 1967 for more information or you may contact Sharon Tyndall Davis @ 252-745-3824, Linda Jordan Holton @ 252-229-3101 or Mabel Radcliff Burroughs @ 252-229-4161. Looking forward to seeing everyone and catching up.
PCHS Class of '77 40-Year Reunion Planned
Pamlico High School Class of 1977 will celebrate its 40-Year Reunion on Saturday, August 12, 2017 at the Delamar Center, Pamlico Community College. Other events scheduled for the weekend include a Friday evening Meet & Greet, and Sunday Worship and Luncheon. Cost is $30 Classmates, $20 Guests (covers all but Sunday lunch). Deadline to register is June 30. All members of our class over the years as well as our teachers are invited to attend. Details are posted on our Facebook Group page, or contact Christine Moore, Jacqueline Miller Roberts, or Nancy Prescott Potter.
Free REFIT® Classes
Free REFIT® classes will be held most Tuesday evenings from 6-7pm at the Delamar Center at Pamlico Community College. REFIT® is a workout program that is structured around cardio-dance movements, toning and flexibilit, strength training and stretching. REFIT® uses value positive, energetic, and family-friendly music in multiple genres and is designed for all shapes, sizes, and fitness levels.The Delamar Center's schedule on the PCC website will have classes listed, follow "REFIT® Pamlico" on Facebook, or call Yolanda at 828-421-7981.Pamlico County Public LibraryJuly 20 at 5:30 pm: Casey Nees and "The Insane Science of Fairyland!; July 21...Stuffed Animal Slide show at 10 am; July 24...Movie at 1 pm; July 24-Aug. 1...Build A Zoetrope; July 27...Play Putty at 11 am and Minute to Win It Challenge at 4 pm.
Mineo Bingo At Minnesott Golf & Country Club
Minnesott Golf & Country Club Bingo Night. July 26. $10 for a pack of 10 Cards go on Sale at 5:30 pm. A Dinner is available for $8 at 6 pm and PLAY begins at 6:30 pm. Bingo takes place on the Wednesday of the 3rd week after the last bingo event. Everyone is Welcome! Hope to see You there!
Alzheimer's Dementia Caregiver Support
Are you, or someone you know, caring for a loved on with Alzheimer's or Dementia? This can be very challenging, and there is support available. You are invited to the Alzheimer's/Dementia Caregiver Support Group Meeting at the Pamlico County Senior Center the first and third Monday of themonth at 2 p.m. For more information call Beth Hardison at 745-7196.
Oriental Farmers Market
Open every Saturday from 8:30 to 11:30 a.m. Located on Hodges Street in front of Garland Fulchers Seafood. The market features a wide variety of goodies including locally grown produce, farm fresh eggs, home-baked breads, biscotti, cookies, cakes, pies as well as preserves and chocolates.
New Bern Farmers Market
Grow it, Sew it, Make it, Bake it... Saturday, July 22 and Tuesday, July 25. Christmas in July! Locally handmade, unique gifts including; woodwork, jewelry, photos, carvings, paintings, soaps, knitted fiber arts and so much more. Redand green tomatoes and watermelon. New Bern Farmers Market is now accepting SNAP/EBT. Open Saturdays from 8 a.m. to 2 p.m. and Tuesdays from 10 a.m. to 2 p.m. Located at 421 South Front Street in Downtown New Bern. Vendor space available. Call 252-633-0043.
NAACP Monthly Meeting
The NAACP of Pamlico County will hold its regular monthly meeting on the second Monday of each month at 6 p.m. at the Pamlico County senior Services Center at 800 Main Street in Alliance. All interested persons are invited and welcome to attend.
"How to Start a Business" Workshop
Dream of being your own boss? If so, the Small Business & Technology Development Center (SBTDC) at ECU offers a free monthly workshop that's just for you! The "How to Start a Business" workshop teaches participants the basic business ownership steps. Our counselors discuss ways to research your business market, how to write a business plan, and the steps to seeking initial funding. Registration is free and so is this workshop! If interested, plan on attending this free event on Wednesday, August 9th, 2017 from 3:00 – 5:00 PM at ECU's Willis Building (300 E. 1st St.) in Uptown Greenville. You may register by sending an e-mail to ecu@sbtdc.org or by calling 252-737-1385.