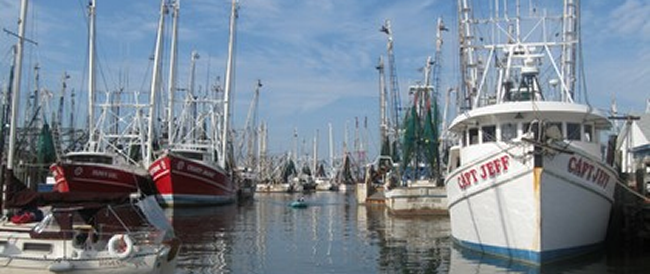 The Spirit of Christmas, A Christmas Buffet, Jimmy Style
December 8th & 9th
An Oriental Christmas Since 1986
All of us say "Welcome Home for the Holiday". To old and new friends, from out of town, we hope you enjoy Oriental and come back to visit or perhaps stay for good. To our local friends and neighbors, we thank you for your support year round.
This year Spirit Of Christmas is partnering with HeartWorks. Donations towards toys for area children in need are appreciated and encouraged. Drop off toys at Marsha's Cottage, Oriental Hardware or Nautical Wheelers between now and the day of the parade.
Friday, December 8
Photos With Santa on the front lawn of Marsha's Cottage from 4 - 5:30ish on Friday
Caroling & Star Lighting, 5 to 5:30 p.m. Gather at the Town Dock on Hodges Street for the lighting of the Christmas Star during the caroling led by members of the community and directed by Santa, himself.
Lighted Kayak Parade, 5 p.m.A flotill of lighted kayaks, canoes, paddleboards and any unmotorized dinghies. The paddlers will work their way toward the Town Dock leaving from the Wildlife Ramp around 5 p.m.
Pamlico Chorale, 7 p.m.The Pamlico Chorale will be performing at the Oriental United Methodist Church, 404 Freemason Street.
Saturday, December 9
Spirit of Christmas Parade, 1 p.m.The parade begins at Ragan Road, continues up Broad Street, turns left on Hodges Street, continues along the waterfront and ends at Lou Mac Park.
Photos With Santa on the front porch of Marsha's Cottage from 3 - 5:00ish pm on Saturday.
Live Nativity, 3:30 p.m.The Children's Theater Workshop will be staging a Live Nativity on the lawn of the Oriental United Methodist Church at 404 Freemason Street.
Oriental Spirit of Christmas Flotilla, 5 p.m.The lighted boat parade will pass through Oriental Harbor at approximately 5 p.m.
Pamlico Chorale, 8 p.m.The Pamlico Chorale will be performing at the Oriental United Church at 404 Freemason Street.
---
Goose Creek State Park Mallard Creek Hike
Sunday, December 10 at 10 a.m. Meet in the last parking lot and take a short walk down to Mallard Creek and check out the new trail route. Call the park offic at 252-923-2191 for more details.
Octagon House Christmas Open House, Dec. 10
Hyde County's historic, ca. 1857, Octagon House will be decorated and open for all to see on Sunday afternoon, Dec. 10, from 2-4 p.m. Be sure to come and be a part of the festivities, hear music of the season, and catch the holiday spirit! Free Admission and all are welcome. The Octagon House is located at 30868 Hwy 264 East near Engelhard. For more information, visit www.facebook.com/octagon-house.nc
Heritage Center to Sell Hot Dogs at Spirit of Christmas
Visit the Pamlico County Heritage Center's booth at the Spirit of Christmas on December 9th for a delicious grilled hot dog with all the trimmings. There will be chips and drinks available as well. The booth will be located in front of Nautical Wheelers. The Heritage Center appreciates your support!
Off-Shore Seismic Blasting Meeting
Thursday, December 7, 6:00 PM meet and greet with meeting beginning at 6:30 at Brantley's. Learn more about the proposed off-shore seismic blasting and what impacts it will have on our local fishin and tourism. Dr. Rick Kearney, retired professor from NC State University and member of the NC Coastal Federation advisory committee for our central region, will explain the impacts of seismic blasting off our coasts. Please email Bill Hines at bill.hines@ec.rr.com if you are planning on attending. See you there.
PC Democratic Party Monthly Meeting
The Pamlico County Democratic Party will hold its monthly meeting Tuesday, December 12th at 5:30 PM in the Bayboro Courthouse Annex Room, 202 Main Street, Bayboro, NC. For questions contact, Jayne Stasser 252 617-9219.
Bake Sale
Silver Hill Christian Church Bake Sale at Nautical Wheelers for Spirit of Christmas Sat. Dec. 9th. Please come by for delicious homemade treats! We are raising money to install gutters at the church.
New Beginnings: Opioid Addiction Treatment Program
Thursday, December 7th at 7 p.m. at the Bayboro Courthouse. Hope Clinic launched New Beginnings, a free outpatient opioid addiction treatment program, in September of this year. This event is open to the pub-lic, and will feature the Scott Thomas, the District Attorney, Chris Davis, Pamlico County Sheriff, several program patients, and others. Donations for this program will be gratefully accepted and will help us save the lives of broken souls. Email sheri@hopeclinic.net or call (252) 745-5760 for more information.
Wine & Dine, A Fundraiser For Hope Clinic
Friday, December 15th at 6 p.m. at Oriental Woman's Club. This is a community favorite in Oriental, and each $25 ticket includes a delicious buffet dinner menu, dessert, wine, music stylings of Ken Belangia, and a live auction with auctioneer Steve Hollowell (his auctioneer skills are worth the ticket price alone). Lim-ited to 100 tickets, and tickets are available at Hope Clinic, Nautical Wheelers, and with Hope Clinic board members. Email sheri@hopeclinic.net or call Ann Savage at (252) 745-5760 for more information.
Oriental Farmers Market
Open every Saturday from 8:30 to 11:30 a.m. Located on Hodges Street in front of Garland Fulchers Seafood. The market features a wide variety of goodies including locally grown produce, farm fresh eggs, home-baked breads, biscotti, cookies, cakes, pies as well as preserves and chocolates.
New Bern Farmers Market
Grow it, Sew it, Make it, Bake it... Now accepting SNAP/EBT. "Handmade Holidays" Drop off a canned vegetable for RCS. Get a raffl ticket with every purchase. Prizes provided by market vendors and down town merchants. Open Saturdays from 8 a.m. to 2 p.m. and Tuesdays from 10 a.m. to 2 p.m. Located at 421 South Front Street in Downtown New Bern. Vendor space available. Call 252-633-0043.
Pamlico County Public Library
12/7 Friends Meeting at 12 pm. Grief Workshop sponsored by Hospice of Pamlico County, Thursday, December 7 at 11 am and 6:30 pm. 12/9: Santa's Party at 11 am. 12/12: Knitting at 1 pm. Calling Local Crafters and Artisan to participate in the next Pamlico Library Christmas Market! From December 1st to December 22nd. Items must be packaged and priced for sale. All crafters and artisans must complete an exhibition contract. Please call 252-745-3515 for additional information.
Alzheimer's Dementia Caregiver Support
Are you, or someone you know, caring for a loved on with Alzheimer's or Dementia? This can be very challenging, and there is support available. You are invited to the Alzheimer's/Dementia Caregiver Support Group Meeting at the Pamlico County Senior Center the firs and third Monday of the month at 2 p.m. For more information call Beth Hardison at 745-7196.
NAACP Monthly Meeting
The NAACP of Pamlico County will hold its regular monthly meeting on the second Monday of each month at 6 p.m. at the Pamlico County senior Services Center at 800 Main Street in Alliance. All interested persons are invited and welcome to attend.