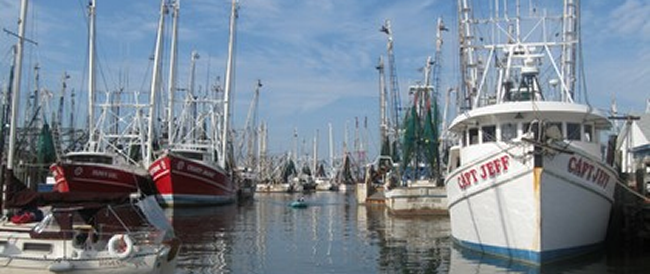 Goose Creek State Park Brunch By The Beach
Saturday, December 2 at 10 am. join a ranger for a Dutch oven breakfast casserole at the park's swim beach by the picnic tables. Bring your own chair and relax and learn about outdoor cooking while the meal is prepared. Registration is limited to the firs 10 who sign up. Let us know if you have your own Dutch oven to bring. The swim beach is about a .15mile walk from the second parking lot. Call the park offic at 252-923-2191 for more details.
The Potters Market Open House
Visit The Potters Market Open House on Friday, November 17 from 10 to 6 and Saturday, November 18 from 10 to 5. Browse our large display of local pottery, jewelry, photography, wood turned pieces, handmade soaps and much more. Hot soup and refreshments will be served. The Potters Market is located on Hwy 55 East in Alliance next to Pamlico Homebuilders.
Pamlico Partnership For Children
Pamlico Partnership for Children, Board of Directors Meeting. November 15, 2017 at 1:00 pm. Partnership office 702A Main Street, Bayboro NC
Hospice Of Pamlico County 2nd Annual Glow Run
The 2nd annual Hospice of Pamlico County, Inc. 5k Glow Run will be held on November 18 at 6 p.m. The 5k Glow Run will be a run/walk for participants of all ages and activity levels and will begin and end in Lou Mac park in Oriental. There will be live music and food provided by the Oriental Rotary Club. For more inforamtion call 745-5171.
Oriental Dance Club
Who: Oriental Dance Club. What: Holiday Dance Party with Swing, Shag, Waltz, Rumba, Cha-Cha, Modern Dances all by request. BYOB, snacks, mixers, and ice provided. $10/person. Where: Oriental Women's Club, 1007 Gilgo Rd., Oriental, NC. When: Friday, Dec. 1, 7-10 PM. Why: Kickoff the holidays.
Annual Rock & Roast At The Silos
Friday, December 1st at 6 p.m. at the Red Rooster. A fundraiser for Hope Clinic, each $20 ticket includes a bucket of fresh steamed oysters, Chris Daniels' award-winning clam chowder, and live music by Saltwater Gold. Tickets are available at The Silos, Nautical Wheelers, Hope Clinic, and with Hope Clinic board members. Email sheri@hopeclinic.net for more info.
New Beginnings: Opioid Addiction Treatment Program
Thursday, December 7th at 7 p.m. at the Bayboro Courthouse. Hope Clinic launched New Beginnings, a free outpatient opioid addiction treatment program, in September of this year. This event is open to the public, and will feature the Scott Thomas, the District Attorney, Chris Davis, Pamlico County Sheriff, several program patients, and others. We want to update the community on the program's activities, successes, and challenges. Anyone who is passionate about ending addiction and pained by the ongoing loss of life in our community is encouraged to attend, spread the word, and bring friends or anyone who needs help. Donations for this program will be gratefully accepted and will help us save the lives of broken souls. Email sheri@hopeclinic.net or call (252) 745-5760 for more information.
Wine & Dine, A Fundraiser For Hope Clinic
Friday, December 15th at 6 p.m. at Oriental Woman's Club. This is a community favorite in Oriental, and each $25 ticket includes a delicious buffet dinner menu, dessert, wine, music stylings of Ken Belangia, and a live auction with auctioneer Steve Hollowell (his auctioneer skills are worth the ticket price alone). Limited to 100 tickets, and tickets are available at Hope Clinic, Nautical Wheelers, and with Hope Clinic board members. Email sheri@hopeclinic.net or call Ann Savage at (252) 745-5760 for more information.
OWC Christmas Luncheon
On December 5th, 11:30-2:00 the Oriental Woman's Club will host its annual Christmas luncheon to raise funds for local scholarships. This is an annual event and proceeds go to awarding a few of the counties top students scholarships to assist in their college endeavors. The event is open to the general public. Join us for a catered lunch, games and music as we celebrate the season. Tickets are $15 and are available at First Citizens Bank and through the OWC.
Craven Community Chorus
Presents "NOEL, NOEL" featuring Antonio Vivaldi's "Gloria" under the direction of Philip Evancho. Performances will be held on Thursday November 30 at 7pm, Saturday December 2 at 3pm, and Sunday December 3 at 3pm in Orringer Auditorium on the campus of Craven Community College located at 800 College Court, New Bern. Tickets are $5, available for advance purchase from Chorus members, Bank of the Arts, Kitchen on Trent, Fullers Music, UPS Store and Harris Teeter. Tickets are also available at the door. For more information contact Marilyn Davis 252-670-0230. Visit us on www.facebook.com/cravencommunitychorus.
Medicare Part D Open Enrollment Clinic Planned
The Seniors' Health Insurance Information Program (SHIIP) will be sponsoring a free Medicare Part D Open Enrollment Clinic on November 17 from 9:00 am to 3:00 pm at the Craven Community College, Business and Technology Building, 800 College Court, New Bern. This event is by appointment only. To reserve your appointment, contact Kathy Moger at 919-814-9935.
Oriental Farmers Market
Open every Saturday from 8:30 to 11:30 a.m. Located on Hodges Street in front of Garland Fulchers Seafood. The market features a wide variety of goodies including locally grown produce, farm fresh eggs, home-baked breads, biscotti, cookies, cakes, pies as well as preserves and chocolates.
New Bern Farmers Market
Grow it, Sew it, Make it, Bake it... Now accepting SNAP/EBT. November 18: "Handmade Holidays" get a raffl ticket with every purchase. Prizes provided by market vendors and down town merchants. Open Saturdays from 8 a.m. to 2 p.m. and Tuesdays from 10 a.m. to 2 p.m. Located at 421 South Front Street in Downtown New Bern. Vendor space available. Call 252-633-0043.
Pamlico County Public Library
Thursday, November 16: Meet the Author Cathy Fitzgerald at 5:30 pm; Monday November 20: Book Work at 1 pm; Tuesday November 21: Knitting at 1pm, Basket Weaving at 5:30 pm and Lynn Lewis Genealogy at 6:30 pm.