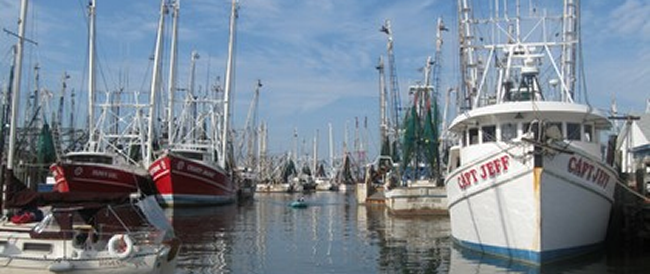 See our new "Socially Civic" page on 9A to find out about volunteer opportunities and events in your community.
---
Pamlico County Library
Thursday, June 14th: Beach Book Breakfast Club at 9 am; Friday, June 15th: Preschool Storytime at 10 am, Ya Gaming and Family Movie "Early Man" at 6:15 pm; Monday, June 18th: Summer Reading Kickoff Event at 12 pm, Book Worm Book Club at 1 pm; Tuesday, June 19th: Knitting at 1 pm; Basket Weaving at 5:30 pm; Genealogy at 6:30 pm.
PC Chamber General Membership Meeting
Tuesday, June 19, 5:30 pm at the Chamber/Heritage Center located at 10642 Hwy 55 in Grantsboro. If you love to fis or know someone who does, make plans to be at our June meeting. Todd Willis of Neuse River Bait & Tackle will be sharing fishin information and a few tips on how to catch that big one! Everyone welcome. Refreshments will be served.
Summer Day Camp June 25-29 Registration Open
Registration is now open! Pierce Chapel AME Zion Church and Oriental United Methodist Church are partnering to host a summer day camp in Oriental the week of June 25-29 from 8:45 to 4:30 daily for kids who have completed firs through fourth grades. The cost of camp is $10 per child for the week. To register, call (252) 249-0213 or email at orientalumc@orientalumc.org.
PC Democratic Party Monthly Meetings
Between now and the November elections, Pamlico County Democratic Party will hold monthly meetings on the first Tuesday of each month. There will be a social at 5:30 and the meetings will begin at 6:00. The location will vary and be available on our website at www.PamlicoDemocrats.com. An agenda for the meeting will be sent by email prior to the meeting. You may sign up for email updates at www.PamlicoDemocrats.com.
PC Republican Party
The PC Republican Party meets the 4th Tuesday of the month at their GOP Headquarters at 618 Main Street, Bayboro at 6:30 pm. Contact Chairman Dave Wickersham at 252.269.4101 for further information.
Help Save The Monarch Butterflies Seminar
June 19th at 2 pm at Town Hall in Oriental hosted by The Pamlico Master Gardeners. Speakers will discuss the life cycle of the butterflies, their needed source of plantsand how to raise and release them. The John Bond waterfront garden will have a dedicated section of plants to attract and feed butterflies No fee for the program. For additional information contact: Daniel Simpson, County Extension Director, at 252-745-4121 or Michele Parish at 252-249-1280
Pamlico Amateur Radio Society
Saturday, June 23rd from 2-6 pm and Sunday, June 24th from 8 am to noon at the Pamlico County Shrine Club, 2421 NC Hwy 306 South in Grantsboro. All are welcome. This is a once a year event throughout the U.S. and Canada involving over 35,000 amateur radio operators. Call Bill Michne at 252.249.1175 or email N4PRS@ARRL.com
NAACP Monthly Meeting
The NAACP of Pamlico County will hold its regular monthly meeting on the second Monday of each month at 6 p.m. at the Pamlico County senior Services Center at 800 Main Street in Alliance. All interested persons are invited and welcome to attend.
Alzheimer's Dementia Caregiver Support
Are you, or someone you know, caring for a loved on with Alzheimer's or Dementia? This can be very challenging, and there is support available. You are invited to the Alzheimer's/Dementia Caregiver Support Group Meeting at the Pamlico County Senior Center the firs and third Monday of the month at 2 p.m. For more information call Beth Hardison at 745-7196.
Oriental Farmers Market
Open every Saturday from 8:30 to 11:30 a.m. Located on Hodges Street in front of Garland Fulchers Seafood. The market features a wide variety of goodies including locally grown produce, farm fresh eggs, home-baked breads, biscotti, cookies, cakes, pies as well as preserves and chocolates.