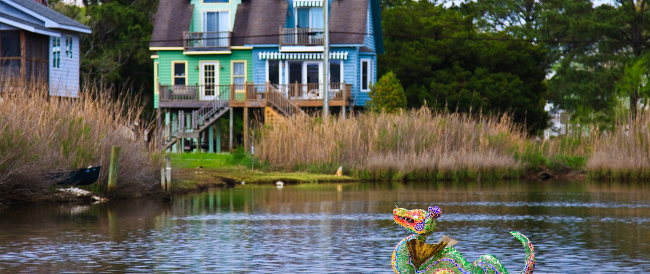 DISASTER FIELD OPERATIONS CENTER EAST
deadline approaching in north carolina for sba working capital loans
The U.S. Small Business Administration is reminding small businesses, small agricultural cooperatives, small businesses engaged in aquaculture and most private nonprofit organizations that July 8 is the filing deadline for federal economic injury disaster loans in North Carolina as a result of Hurricane Florence, flooding and wind that began on Sept. 14, 2018. This disaster declaration includes the following counties: Alamance, Anson, Beaufort, Bladen, Brunswick, Carteret, Caswell, Chatham, Columbus, Craven, Cumberland, Dare, Davidson, Duplin, Durham, Edgecombe, Franklin, Granville, Greene, Halifax, Harnett, Hoke, Hyde, Johnston, Jones, Lee, Lenoir, Martin, Montgomery, Moore, Nash, New Hanover, Onslow, Orange, Pamlico, Pender, Person, Pitt, Randolph, Richmond, Robeson, Rockingham, Rowan, Sampson, Scotland, Stanly, Tyrrell, Vance, Wake, Warren, Washington, Wayne and Wilson in North Carolina. Disaster loan information and application forms may also be obtained by calling the SBA's Customer Service Center at 800-659-2955 (800-877-8339 for the deaf and hard-of-hearing) or by sending an email to disastercustomerservice@sba.gov. Loan applications can be downloaded from the SBA's website at sba.gov. Completed applications should be mailed to: U.S. Small Business Administration, Processing and Disbursement Center, 14925 Kingsport Road, Fort Worth, TX 76155. Completed loan applications must be returned to SBA no later than July 8, 2019.
BAY RIVER MSD NOTICE OF PUBLIC HEARING
PROPOSED BUDGET FOR FISCAL YEAR 2019-2020
The proposed fiscal year 2019-2020 budget for Bay River Metropolitan Sewerage District has been presented to the Board of Directors and is available for public inspection in the office at 101 North Fourth Street, Bayboro from 8:00 am to 4:00 pm weekdays.
CROAKERFEST 2019
The annual Croakerfest will take place this year from Friday, June 28-June 30. Take part in the activities for all ages at this family event in Oriental
SUMMER SOLSTICE CELEBRATION
Underground Artists ENC hosts the Summer Solstice Celebration at The Garage in James City on Saturday, June 29th from 12pm-12am. Join us as we celebrate summer with a variety of different and unique art vendors, live art performances and classes, interactive art exhibits, live music, food trucks and more! Daytime and nightime events, including a glowing afterparty! To join the artists group: https://www.meetup.com/Underground-Artists/ and for more information about the event: www.summersolstice2019. com
QUILTING
Every Friday, 9 am - 12 pm
403 Mildred Street, Oriental
PAMLICO COMMUNITY COLLEGE CULTURAL & LIFE ENRICHMENT PROGRAM
CHAIR YOGA & MEDITATION
Seated muscle toning & joint lubrication for strenght/balance. Instructor: Diana Peterson. Oriental Town Hall, Wednesdays, June 26-August 28, 3-4 pm, $28
ADVANCED T'AI CHI
Instructor: Diana Peterson.
Tuesdays & Thursdays, July 9-August 8, 3-4 pm, Oriental Town Hall, $35
BASIC T'AI CHI
Instructor: Diana Peterson
Tuesdays & Thursdays, September 10-October 10, 3-4 pm, Oriental Town Hall, $35
SHORT STORY METHODS "WHAT IS IN A WORD?
Instructor: Sarah Swan; published YA Author
Tuesdays & Thursdays, July 9-August 1, 10:30-12, $20, call to register: 252-249-1851 ext. 3113
MACHINE QUILTING
Sewing machine experience not required, all levels are welcome!
Instructor: Karen Dodd
Thursdays, September 5 – October 3, 1-4 PM, $60
call to register 252.249.1851 ext. 3113
UKULELE/VIOLIN/MANDOLIN/BANJO/GUITAR LESSONS
Instructor: Simon Spalding
Wednesdays, September 11-October 16, 10-1 pm, $90
call to register 252.249.1851 ext. 3113
GOLF LESSONS/BEGINNING & INTERMEDIATE
Instructor: Golf Pro Terry Bobbin
Mondays and Tuesdays, September 16-October 8, 4-5:30 pm, Minnesott Golf and Country Club, $64
call to register 252.249.1851 ext. 3113
BRIDGE FOR BEGINNERS FREE!
Instructor: Craig Welling
October 22,23, 24, 5:30-7, PCC Library
call to register 252.249.1851 ext. 3113
BRIDGE FOR BEGINNERS PHASE II FREE!
Instructor: Craig Welling, October 29, 30, 31, 5:30-7, PCC Library Call to register 252.249.1851 ext. 3113
WEAVING ON A HULA HOOP LOOM
Learn basic principles of "rug twinning", loom construction and the weaving of a chair mat.
Instructor: Julia McDonald,
Mondays, October 4-18, $60 (price includes materials)
Learn basic principles of "rug twinning", loom construction and the weaving of a chair mat.

FALL BIRD WATCHING
Instructor: Diane Midness
Tuesdays, September 10-October 1, Initial class meets at 9 am in PCC Delamar Bldg, Room 102A with subsequent classes held in the field Call to register 252-249-1851 ext 3113
CRAVEN COMMUNITY COLLEGE
ADULT ENRICHMENT PROGRAM
SILK SCARF DYEING
A great way to make your own wardrobe statement, painting 100% silk scarves. Materials are provided, and you keep the two scarves. No art skill is needed, just willingness to let your mind go wild with color and "found" objects (bobby pins, Clothes clips, rubber bands, etc.) Tues, July 16 or Aug 13, 9:30-11:30,$40
SHIBORI DYEING
In this two-hour hands-on workshop, Julia McDonald will demonstrate the basics of Shibori, a Japanese dyeing technique dating from the 8th Century. It is an addictive and fascinating type of dyeing that is currently in the spotlight, a type of dyeing that uses various methods of manipulating the fabrics to achieve desired effects. Participants then have the fun of using one or more of these techniques on two 8"X 54" silk scarves or 22" square cotton bandanas provided by the instructor. After immersion in a traditional Indigo dye bath they will have created their own unique masterpiece. Since there are an infinite number of ways one can bind, stitch, fold, twist, or compress cloth for shibori, each way results in very different exciting patterns. Saturday, October 5, 10-12 pm or 1-3 pm, $40
INTRO TO SELLING ON EBAY
Want to learn how to earn spare cash? Have you ever wanted to join the millions who sell items on eBay but didn't understand the process? Well, fear no more! John Lawrence, who has bought and sold on Ebay for the past 15 years, will take students through the process so they can begin selling items with confidence. This comprehensive six-session class will cover the history of eBay, requirements for selling, how to get started, understanding eBay help menus, setting up accounts, how to prepare & take photos, list items and what to do once your item is purchased. So, get your collectibles, decor, appliances, computers, furnishings, equipment, vehicles and other miscellaneous items ready to sell on Ebay! Thursdays, Sept 19-Oct. 24, 6-8 pm, $80
PHOTOSHOP ELEMENTS
This three-session class teaches the elemental basics of Adobe Photoshop Elements. Students learn how to use the tools available in the software to edit their own photos so that they look more professional and how to create their own images from a blank screen. This class is for both photographers that would like to learn about editing their own photos as well as for artists that would like to be able to present their work better online. Students will learn about each of the options available in the toolbar, working with layers, masking, font use and filters. The basics of cutting and pasting, and merging images will be covered. Thursdays, Oct. 4-18, 6-8 pm, $75
PCHS Class of 1979 40th Reunion will be Oct. 12, 2019 at 6:30 at The Chelsea. The cost is $50 per person. Mail payment to Donna Rice, PO Box 62, Simpson, NC 27879. For more information connect with us on Facebook - Pamlico County High - Class of 79 or contact Donna at donnahrice1@gmail.com.
OPEN MIC NIGHT AT THE SILOS
The Silos hosts Open Mic Nights every Wednesday starting at 7 pm. The Mic is open to those that wish to perform. 1111 Broad Street, Oriental
ORIENTAL MINDFULNESS MEDITATION GROUP
One hour meetings including 30 minutes of meditation. Practice to teach mindfulness through meditation. Sessions are free and open to the public, regardless of experience level. Mondays at 7 pm and Thursdays at 7 am, Perry-Griffin Community Center, 300 High Street. Questions please contact Tony Noel at togetherwesit@gmail.com
13TH ANNUAL CHARITY DINGHY POKER RUN
Benefiting the Pamlico Coastal Activity Council and supporting Pamlico Youth sailing, Cards are dealt from the local docs. After collecting cards players return to the Tiki Bar deck to present their best 5 cards to determine their winnings. Cost: $10 a hand and 3 for $25. Sale begins at 9:30 a.m. and the run starts at 11 a.m. Food and cash bar available.
HARBORFEST FOR HEARTWORKS
SEPTEMBER 27-29, GRACE HARBOR, RIVER DUNES
2 night event featuring live music, Roland's BBQ, silent auctions and a buffet by The Chelsea on Saturday. Register at heartworksnc.org
4th OF JULY COMMUNITY WORKSHIP SERVICE
at Lou Mac Park Oriental, NC 9:30 am. Everyone is invited. Sponsors are Oriental First Baptist Church, Oriental Free Will Baptist Church, Oriental United Methodist Church, Pamlico Presbyterian Church, St. Thomas Episcopal Church, St.Peter Fishers of Men Catholic Church.