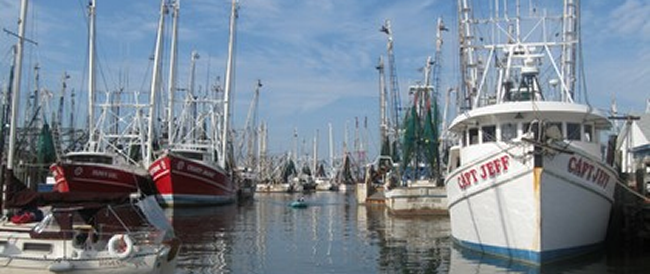 CHECK BACK OFTEN FOR STORIES THAT COME OUT AFTER WE GO TO PRESS
AFTER DEADLINE FOR 10/18/2017
Family of slain sergeant says Trump showed 'disrespect'
WASHINGTON (AP) - The mother of an Army sergeant killed in Niger said Wednesday that President Donald Trump, in a call offering condolences, showed "disrespect" to the soldier's loved ones as they drove to the airport to meet his body. Trump, engulfed in controversy over the appropriate way for presidents to show compassion for slain soldiers, strongly disputed that account. Sgt. La David Johnson was one of four American military personnel killed nearly two weeks ago whose families had not heard from Trump until Tuesday. Rep. Frederica Wilson said that Trump told the widow that Johnson "knew what he signed up for."
Sessions defends Comey firing, ties it to Clinton email case
WASHINGTON (AP) - Attorney General Jeff Sessions on Wednesday strongly defended President Donald Trump's firing of James Comey, linking the FBI director's abrupt dismissal to his handling of the Hillary Clinton email server investigation. But he refused to discuss any private conversations he had with the president leading up to Comey's firing and would not say if he had discussed with the president an FBI investigation into potential coordination between Russia and the Trump campaign. Sessions, appearing before the Senate Judiciary Committee, said it was "the first time I'm aware of" in which an FBI director had performed the traditional role of Justice Department prosecutors by announcing on his own the conclusion of a federal investigation - that no charges would be brought against Clinton.
Maryland office shooting suspect linked to Delaware shooting
EDGEWOOD, Md. (AP) - A gunman opened fire at a Maryland office park on Wednesday morning, killing three co-workers and wounding two others, authorities and the business owner said. He is also believed to be involved in a later shooting about 55 miles away in Wilmington, Delaware. There were no immediate reports of injuries. A manhunt was underway for 37-year-old Radee Labeeb Prince , who was considered armed and dangerous. Wilmington police said Prince has an address there and relatives in the area. Harford County, Maryland, Sheriff Jeffrey Gahler said Prince shot his victims with a handgun about 9 a.m. and fled the Emmorton Business Park in Edgewood, which is about 25 miles (40 kilometers) northeast of Baltimore.
Trump gives more mixed signals in bipartisan health deal
WASHINGTON (AP) - President Donald Trump sent more perplexing signals Wednesday about whether he backs a bipartisan Senate deal for steadying health insurance markets, saying he backs lawmakers' efforts to strike that compromise but "can never support" federal bailouts for insurers. A chief sponsor of the agreement, Sen. Lamar Alexander, R-Tenn., said Trump called him Wednesday morning and encouraged him to continue his effort, but left himself wiggle room. Alexander and Sen. Patty Murray, D-Wash., reached their accord a day earlier for a two-year continuation of federal subsidies to insurers that Trump has halted, coupled with an easing of some coverage requirements under President Barack Obama's health care law.
Uncertainty reigns ahead of new health care sign-up period
DES MOINES, Iowa (AP) - Jason Sanford has heard so many rumors about the changing health care landscape that every few weeks he dials a local information desk, seeking just a rough estimate of what his diabetes medication will soon cost him. The answer is the same every time: It's too early to say, even with the next open enrollment period under the Affordable Care Act beginning in two weeks. "It's just hearsay," said the 55-year-old sales representative from Davenport. "There's no channel for information that I'm getting anywhere." After several failed attempts in Congress to repeal and replace the 2010 health care law, Americans across the country are grappling with unanswered questions about how "Obamacare" will function during the six-week sign-up period beginning Nov.
Man convicted of plotting to behead blogger for IS group
BOSTON (AP) - A Massachusetts man who authorities say fell under the influence of the Islamic State group was convicted Wednesday of plotting to behead a conservative American blogger for organizing a Prophet Muhammad cartoon contest. Jurors found David Wright guilty of all charges, including conspiracy to provide material support to a designated foreign terrorist organization and conspiracy to commit acts of terrorism transcending national boundaries. The 28-year-old faces up to life in prison. Prosecutors said Wright, his uncle and a third man conspired to kill blogger Pamela Geller because they were upset she organized Prophet Muhammad cartoon contest in Texas in 2015.
Goodell: NFL not changing its national anthem policy
NEW YORK (AP) - The NFL is not changing its national anthem policy to require players to stand during the national anthem. Commissioner Roger Goodell and several owners said Tuesday at the league's fall meetings that altering the language from "should stand" to "must stand" was not discussed. New York Giants owner John Mara noted that Cowboys owner Jerry Jones "spoke at length" to the other owners about the anthem issue. Jones has said any Dallas player who doesn't stand for the "Star-Spangled Banner" would not be playing. Goodell reiterated that the league and its 32 clubs "believe everyone should stand for the national anthem.
Bootleg Libyan oil, shady havens: Slain reporter's beats
ROME (AP) - Malta, a tiny archipelago nation in the southern Mediterranean, is so attractive to those looking to shelter funds or operate under the radar of authorities that it's got a nickname to prove it: "treasure island." Malta's reputation as a tax haven, its cozy links with nearby lawless Libya and its legal passports-for-sale program were just some of the topics that investigative reporter Daphne Caruana Galizia had dug into before she was blown up by a car bomb while driving. That means investigators have many tangled paths to follow to discover who wanted the anti-corruption crusader dead as she drove down a country road Monday after filing her latest story about the proliferation of crooks in Malta, a European Union nation of 440,000.
Some flowers create blue halo to say hello to foraging bees
NEW YORK (AP) - Some flowers have found a nifty way to get the blues. They create a blue halo, apparently to attract the bees they need for pollination, scientists reported Wednesday. Bees are drawn to the color blue, but it's hard for flowers to make that color in their petals. Instead, some flowers use a trick of physics. They produce a blue halo when sunlight strikes a series of tiny ridges in their thin waxy surfaces. The ridges alter how the light bounces back, which affects the color that one sees. The halos appear over pigmented areas of a flower, and people can see them over darkly colored areas if they look from certain angles.
Discovery Channel revives 'American Chopper' after 5 years
"American Chopper" will return to the Discovery Channel next year, five years after its first run on the network ended. The reality series follows feuding father and son motorcycle builders Paul Teutul (TUHT'-ehl) Sr. and Paul Teutul Jr. as they put together chopper-style bikes for a high-profile roster of clients. Discovery says the revived series will focus on the Teutuls struggle to reinvigorate their businesses and reconcile their fractured relationship. "American Chopper" ran in different incarnations on Discovery Channel and TLC from 2003 through 2012. A special episode featuring Shaquille O'Neal was released in 2014. Discovery calls "American Chopper" one of the channel's most popular series ever.