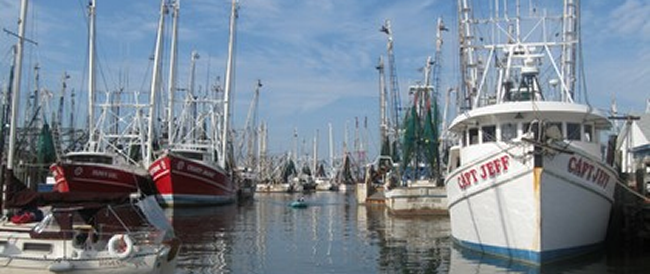 CHECK BACK OFTEN FOR STORIES THAT COME OUT AFTER WE GO TO PRESS
AFTER DEADLINE FOR 2/14/2018
Fox News: Support for Cannabis Legalization at Record High
WASHINGTON (AP)If there's one cable channel that's shown it can influence the White House policy agenda, it's Fox News. While the president has decried most media outlets as "fake news," he's shown an affinity for the conservative outlet, regularly tweeting things, for example, that he sees on shows like Fox & Friends—a morning show that media outlet Vox has dubbed "Donald Trump's posse." (The New Yorker says the show "rewrites Trump's reality.") A new Fox News poll, however, shows that when it comes to cannabis, the Trump administration's stance is increasingly at odds with that of American voters. Survey results released this week found that a record 59% of US voters now favor legalizing the plant. The poll also found record-low opposition to legalization. Less than a third (32%) of those surveyed said they were against. Democrats and Independents were the most likely groups to support legalization (68% and 67% support, respectively), as were millennials (72%). Republican voters were split, with 46% of respondents for legalization and 46% against.
13 Russians charged in Mueller investigation
WASHINGTON (AP) - Thirteen Russians and three Russian entities were charged Friday with an elaborate plot to interfere in the 2016 U.S. presidential election, federal prosecutors announced Friday. The indictment , brought by the office of special counsel Robert Mueller, alleges that Russians used bogus social media postings and advertisements fraudulently purchased in the name of Americans to sway political opinion during the race between Republican Donald Trump and Hillary Clinton, his Democratic opponent. The charges are the most direct allegation to date of illegal Russian meddling in the election. The goal, the indictment says, was to "sow discord in the U.S.
FBI received tip on Florida suspect but did not investigate
PARKLAND, Fla. (AP) - The FBI received a specific report in January that the suspect in the Florida school shooting could be plotting an attack, but agents failed to investigate the tip, the agency said Friday. A person who was close to Nikola Cruz called the FBI's public tip line on Jan. 5 and provided information about Cruz's guns and his erratic behavior, including his expressed desire to kill people and his disturbing social media posts. The caller was concerned that Cruz could attack a school. In a statement issued Friday, the agency acknowledged that the tip should have been shared with the FBI's Miami office and investigated, but it was not.
In many US states, 18 is old enough to buy a semiautomatic
Just months after his 18th birthday, Nikolas Cruz went to a Florida gun store to buy a weapon. But there were limits on what he could purchase at his age. Cruz wasn't old enough to buy any of the handguns at the store. But there's no such restriction for rifles, shotguns or the AR-15 that police say he used to carry out the nation's deadliest school shooting in more than five years. The young age of the man accused in the Florida high school shooting that killed 17 people has revived the debate over age requirements for gun purchases in a country where a patchwork of laws and rural states steeped in hunting culture allow kids as young as 14 to buy rifles.
Family, friends mourn lives lost in latest US massacre
Two of the victims were coaches, one was a student who played trombone in the school band. Another proudly wore his ROTC uniform. Still another loved soccer. And most were so very young. The gunman who opened fire at Marjory Stoneman Douglas High School in Parkland, Florida, wiped out lives and left friends and family struggling to cope after America's latest mass shooting. Here is a look at the 17 people police say were killed in the massacre: "THE ENERGY IN THE ROOM" Jamie Guttenberg's father, Fred Guttenberg, remembers his daughter as being "the life of the party," that person who made people laugh and was "the energy in the room." With dark hair and a big smile, the 14-year-old loved to dance and hoped to become an occupational therapist and mom, an aunt said.
6 inseparable friends now even closer after school shooting
PARKLAND, Fla. (AP) - It was the final period of the day at Marjory Stoneman Douglas High and Jonathan Blank was in history class, learning about the Holocaust. Across campus, five of his friends, pals since grade school, sat in different classrooms watching the clock. In 19 minutes, school would be out and the buddies had plans this Valentine's Day: a little basketball and boys' time. Inside classroom 1214, the clock hit 2:21 p.m. Then: POP! POP! POP! Instinctively, 16-year-old Jonathan hit the ground, taking cover under his desk. He smelled the chemical stench of gunpowder, noticed sawdust particles floating in the air: pieces of the classroom door that had been splintered by shots.
Magazine obtains ex-playmate's account of Trump affair
NEW YORK (AP) - President Donald Trump had a nine-month extramarital affair with the 1998 Playboy Playmate of the year beginning in 2006, showing the woman his wife's bedroom in Trump Tower and bringing her to his private bungalow at the Beverly Hills Hotel, according to the woman's eight-page, handwritten account of the relationship obtained by The New Yorker magazine. The woman, Karen McDougal, confirmed in the story published online Friday that she wrote the account but said she was constrained in what else she could say publicly about Trump because she'd signed a confidentiality agreement. The story said McDougal was paid $150,000 during the 2016 presidential campaign for the rights to her story of an affair with any "then-married man" by the supermarket tabloid National Enquirer, which never ran it.
With Koreas Olympic thaw, war-split families want reunions
GANGNEUNG, South Korea (AP) - When Kang Hwa-seon married into a family that lived in a thatched house in this eastern coastal city in the early 1940s, she was in essence a mother to her little brother-in-law. She fed him, took him to school, watched him grow into a handsome boy who carried her baby daughter on his shoulder. Then, during the Korean War, they were pulled apart. In late 2015, she traveled to the North and tearfully reunited with her brother-in-law. By then, Song Dong Ho was an 81-year-old man with a gaunt, wrinkled face. They met under now-dormant family reunion programs that the two Koreas hold when relations are good.
Romney makes it official: He's running for Utah Senate seat
SALT LAKE CITY (AP) - Former presidential hopeful Mitt Romney is running for a Utah Senate seat, officially launching his political comeback attempt Friday by praising his adopted home state as a model for an acrimonious national government in Washington. Having been one of the Republican Party's fiercest internal critics of President Donald Trump, Romney didn't mention the administration or Trump himself in a campaign announcement posted online. The closest allusion to Trump was Romney noting that Utah "welcomes legal immigrants from around the world," while "Washington sends immigrants a message of exclusion." Romney, 70, will be the heavy favorite for the Senate seat being opened by Sen.
Old yearbook photo spurs effort to find missing WWII pilot
ALBANY, N.Y. (AP) - During World War II, four American servicemen who graduated from the same upstate New York high school had their photo taken for the yearbook: a Coast Guardsman, a Navy pilot, a sailor and a soldier. The pilot never made it home and is still listed as missing in action. Now, 75 years after the four classmates went off to war, an effort to find the pilot's Pacific crash site is in the works, thanks to that long-ago black-and-white snapshot. "I can't say no to a mystery that can be solved," Justin Taylan, a New York-based WWII researcher involved in the project, told The Associated Press.
Ancient beard traditions shape the face of modern Jerusalem
JERUSALEM (AP) - Facial hair is trendy worldwide these days, but in Jerusalem beards have never gone out of style, projecting religious mysticism, nationalism and ideals of masculinity. For men of all faiths in the holy city, a beard can be an important statement of religious devotion, connecting past generations to God through the tangled strands of history. Facial hair also reflects social mores in many communities. In some cases, it can even reflect one's political views. Nowhere is this more visible than in Jerusalem's Old City, where bearded ultra-Orthodox Jews, Christian clerics and devout Muslims all come into contact in a densely packed mix of some of the world's most sensitive holy sites.