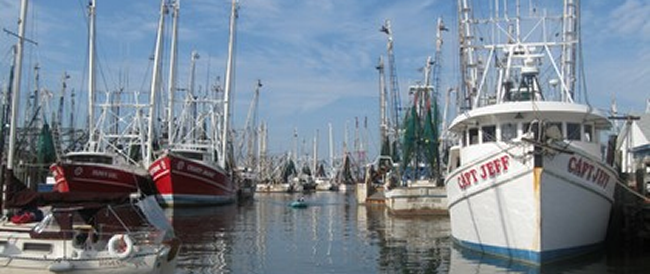 CHECK BACK OFTEN FOR STORIES THAT COME OUT AFTER WE GO TO PRESS
AFTER DEADLINE FOR 1/17/2018
New Bill in Congress Would Ban Federal Cannabis Enforcement in Legal States
CALIFORNIA (AP) - US Attorney General Jeff Sessions has had cannabis in his crosshairs since even before he took office, but his first formal shot at legalization—the decision last week to rescind the Cole memo—looks more and more like it could backfire. On Friday, a California congresswoman introduced a US House bill that would protect state-legal cannabis from "excessive federal enforcement." Specifically, it would forbid federal agencies from spending money to "detain, prosecute, sentence, or initiate civil proceedings against an individual, business or property, that is involved in the cultivation, distribution, possession, dispensation, or use of cannabis" when those actions comply with state law or local regulations. It's essentially the Rohrabacher–Blumenauer amendment writ large. While Rohrabacher­–Blumenauer (formerly Rohrabacher–Farr) applies only to medical cannabis, bars only Justice Department prosecutions, and needs to be periodically renewed by lawmakers, the new bill is permanent, protects medical and adult-use cannabis, and applies to all federal agencies. Dubbed the Restraining Excessive Federal Enforcement & Regulations of Cannabis (REFER) Act of 2018, the new legislation was introduced by Rep. Barbara Lee (D-CA).
AP Sources: WH directed Bannon silence in House interview
WASHINGTON (AP) - Steve Bannon's attorney relayed questions, in real time, to the White House during a House Intelligence Committee interview of the former Trump chief strategist, people familiar with the closed-door session told The Associated Press. As lawmakers probed Bannon's time working for President Donald Trump, Bannon's attorney Bill Burck was asking the White House counsel's office by phone during the Tuesday session whether his client could answer the questions. He was told by that office not to discuss his work on the transition or in the White House. It's unclear who Burck was communicating with in the White House.
Ryan presses Dems to back bill keeping government open
WASHINGTON (AP) - House Speaker Paul Ryan tried pressuring Democrats on Wednesday to back legislation preventing a weekend federal shutdown. But he gave little ground on the partisan battle over immigration, an issue many Democrats say must be resolved before they'll vote to keep agencies functioning. A day after conservatives expressed opposition to the short-term spending bill and said GOP leaders lacked the votes to pass it, Ryan declined to say if he had enough Republican support to push it through the House this week. Vote counters planned to gauge GOP support later Wednesday. Instead, Ryan, R-Wis., said it was "baffling" why Democrats would oppose the spending measure, noting it contains money for the military and a widely supported children's health insurance program.
Rival Koreas agree to form first unified Olympic team
SEOUL, South Korea (AP) - The rival Koreas agreed Wednesday to form their first unified Olympic team and have their athletes parade together for the first time in 11 years during the opening ceremony of next month's Winter Olympics in South Korea, officials said. The agreements still require approval from the International Olympic Committee. But they are the most prominent steps toward rapprochement achieved by the Koreas since they recently began exploring cooperation during the Olympics following a year of heightened tension over the North's nuclear weapons program. During their third day of talks at the border in about a week, senior officials reached a package of agreements including fielding a joint women's ice hockey team and marching together under a blue and white "unification flag" depicting their peninsula in the opening ceremony, Seoul's Unification Ministry said.
Across the South, it's snow, ice and record-breaking cold
ATLANTA (AP) - A thin layer of snow and ice across the South closed highways, schools and government offices and sent cars sliding off the road Wednesday, while a blast of cold air broke records as far south as the Gulf Coast. Icicles hung from a statue of jazz musicians in normally balmy New Orleans, and drivers unaccustomed to ice spun their wheels across Atlanta, which was brought to a near-standstill. The beach in Biloxi, Mississippi, got a thin coating of snow. The snowfall sabotaged the morning rush hour before it even began, sending cars crashing into each other in a swath of the U.S.
Aunt: 13 captive children denied contact with relatives
PERRIS, Calif. (AP) - Thirteen malnourished siblings allegedly kept captive in filthy conditions by their parents in a Southern California home lived a strict existence with no social lives and no contact with extended family, two of their aunts said Wednesday. "They weren't allowed to watch TV. They weren't allowed to have friends over - the normal things that kids do," the children's aunt, Teresa Robinette, told NBC's "Today" show. Robinette is the sister of Louise Turpin, 49, who along with her husband, 57-year-old David Allen Turpin, were jailed on $9 million bail each. Charges that may include torture and child endangerment could come Wednesday and a court appearance is scheduled for Thursday, authorities said.
Science panel backs lower drunken driving threshold
WASHINGTON (AP) - A prestigious scientific panel is recommending that states significantly lower their drunken driving thresholds as part of a blueprint to eliminate the "entirely preventable" 10,000 alcohol-impaired driving deaths in the United States each year. The U.S. government-commissioned, 489-page report by a panel of the National Academies of Sciences, Engineering and Medicine released Wednesday throws the weight of the scientific body behind lowering the blood-alcohol concentration threshold from 0.08 to 0.05. All states have 0.08 thresholds. A Utah law passed last year that lowers the state's threshold to 0.05 doesn't go into effect until Dec. 30. The amount of alcohol required to reach 0.05 would depend on several factors, including the person's size and whether the person has recently eaten.
'Cocaine cowboys' smuggler convicted in auto fraud case
MIAMI (AP) - A pilot who once smuggled tons of drugs for Colombian cartels during Miami's "cocaine cowboys" era in the 1980s was convicted Wednesday of playing a key role in an auto fraud ring that stole at least 150 cars using a fake paper trail. A federal jury found Mickey Munday, 72, guilty of mail fraud and conspiracy charges, each of which carries a maximum 20-year prison sentence. Several others in the fraud ring previously pleaded guilty and testified against Munday, saying his role was transporting the cars and hiding them until they could be sold. Munday showed no emotion when the verdict was read and was taken immediately into custody.
Christie ends term unpopular, but with legs left unbroken
TRENTON, N.J. (AP) - Republican Chris Christie left the New Jersey governor's office with his popularity in tatters, but at least he didn't break a leg. Christie is the first elected New Jersey governor in more than two decades to not suffer a broken leg while in office. -JON CORZINE: The Democrat broke his leg during a serious vehicle accident on the Garden State Parkway in 2007. He also suffered broken bones in his chest and back and spent more than a week in critical condition. -JIM MCGREEVEY: The Democrat fractured his left femur during a walk on the beach in Cape May in 2002.
Curry says she wasn't surprised by Lauer allegations
NEW YORK (AP) - Former "Today" show anchor Ann Curry says she's not surprised by the allegations that got former colleague Matt Lauer fired and that there was an atmosphere of verbal sexual harassment at the NBC show when she worked there. Curry lost her job after less than two years as Lauer's co-anchor in 2012 and left NBC in 2015. She told "CBS This Morning" in an interview Wednesday that it "hurt like hell." She offered no specific examples of wrongdoing, saying she didn't want to cause more pain. Lauer was fired in November for an inappropriate relationship with a colleague that began in 2014.
GOP senator denounces Trump attacks, recalls Stalin rhetoric
WASHINGTON (AP) - President Donald Trump's use of the terms "fake news" and "enemy of the people" is "shameful" and reminiscent of words infamously used by Russian dictator Josef Stalin to describe his enemies, Republican Sen. Jeff Flake said Wednesday. In a speech on the Senate floor, Flake, of Arizona, called Trump's repeated attacks on the media "repulsive" and said Trump "has it precisely backward." Despotism is the enemy of the people, while a free press is the despot's enemy and a guardian of democracy, Flake said. Flake, a frequent Trump critic who is retiring this year, said that when Trump calls news stories he doesn't like "fake news," he "should be the figure of suspicion, not the press." The White House had no immediate comment.