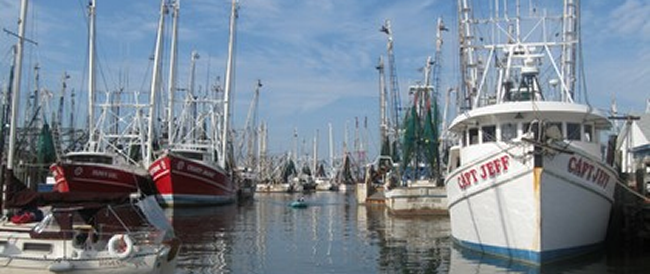 CHECK BACK OFTEN FOR STORIES THAT COME OUT AFTER WE GO TO PRESS
AFTER DEADLINE FOR 4/25/2018
Trump seems likely to win travel ban case at Supreme Court
WASHINGTON (AP) - President Donald Trump appears likely to win his travel ban case at the Supreme Court. Chief Justice John Roberts and Justice Anthony Kennedy both signaled support for the travel policy in arguments Wednesday at the high court. The ban's challengers almost certainly need one of those two justices if the court is to strike down the ban on travelers from several mostly Muslim countries. Justice Sonia Sotomayor was the most aggressive questioner of Solicitor General Noel Francisco in his defense of the Trump policy, and the three other liberal justices also raised questions about it. The justices voted in December to allow the policy to take full effect pending their full consideration.
Judge deals big setback to Trump on 'Dreamers' program
SAN DIEGO (AP) - A federal judge ruled that the Trump administration must resume a program that has shielded hundreds of thousands of young immigrants from deportation but gave it 90 days to restate its arguments before his order takes effect. The ruling by U.S. District Judge John D. Bates in Washington, if it survives the 90-day reprieve, would be a new setback for the administration because it would require the administration to accept requests from first-time applicants for the Deferred Action for Childhood Arrivals program. Two nationwide injunctions earlier this year applied only to renewal requests. Bates said the administration's decision to end DACA, announced in September, relied on "meager legal reasoning." He invited the Department of Homeland Security to try again, "this time providing a fuller explanation for the determination that the program lacks statutory and constitutional authority." The judge, ruling in favor of Princeton University and the NAACP, wrote Tuesday that the administration's explanation was "particularly egregious" because it didn't mention that many of the hundreds of thousands of beneficiaries had obtained jobs and pursued education based on the assumption that they would be allowed to renew.
Macron tells Congress of 'special' US-French bond
WASHINGTON (AP) - French President Emmanuel Macron drew Wednesday on the "shared bond" of U.S.-French relations to call for a rejection of isolationism and instead for the countries to bond together anew for a 21st century security. Macron opened a joint meeting of Congress, saying "the American and French people have had a rendezvous with freedom." Speaking almost directly to President Donald Trump, Macron quickly turned to the top issues of Syria, free trade and the Paris accord on climate change - issues where he and Trump disagree - as he urged the United States not to retreat from world affairs, but to embrace its historic role as a military leader of world affairs.
Jury gets case after Cosby painted as predator, victim
NORRISTOWN, Pa. (AP) - The jury in Bill Cosby's sexual assault case began deliberating Wednesday in the first big celebrity trial of the #MeToo era, weighing charges he drugged and molested a woman at his suburban Philadelphia home 14 years ago. The panel of seven men and five women got the case after receiving final legal instructions from the judge. Deliberations got underway after a marathon day of closing arguments Tuesday that portrayed the comedian both as a calculating predator who is finally being brought to justice and the victim of a multimillion-dollar frame-up by a "pathological liar." Cosby gave a quick fist pump and sashayed toward well-wishers chanting, "We love Bill!" as he arrived at the courthouse on a rainy Wednesday morning.
Dallas mayor: 1 officer has died after Home Depot shooting
DALLAS (AP) - A Dallas police officer died Wednesday after a shooting that wounded another officer and an employee at a home improvement store, the city's mayor said. Mayor Mike Rawlings was presiding over a city council meeting when he announced the death of Rogelio Santander, a member of the police force for three years. Santander, officer Crystal Almeida and a loss-prevention officer for Home Depot were shot Tuesday by a man identified by police as 29-year-old Armando Luis Juarez. The two officers and the store loss-prevention officer underwent surgery for their injuries after the shooting in the north of the city, Dallas Police Chief U.
EPA security chief also worked for owner of tabloid company
WASHINGTON (AP) - The security chief for the head of the Environmental Protection Agency worked on the side as a private investigator for the owner of a tabloid news company with close ties to President Donald Trump. EPA special agent Pasquale "Nino" Perrotta performed regular work for National Enquirer publisher American Media Inc. during the 2016 election, according to a person with knowledge of the company's internal workings. But unlike another private investigator hired by the Enquirer, Perrotta didn't work on such newsroom projects as tracking down sources. Instead, the person told The Associated Press, Perrotta was engaged to discreetly handle investigative work at the direction of AMI's chairman and CEO, David Pecker.
Germans don skullcaps to protest anti-Semitism
BERLIN (AP) - Germans of various faiths donned Jewish skullcaps and took to the streets Wednesday in several cities to protest an anti-Semitic attack in Berlin and express fears about growing hatred of Jews in the country. The kippa protest was triggered by the daytime assault last week of two young men wearing skullcaps in an upscale neighborhood in the German capital. The attack, in which a 19-year-old Syrian asylum-seeker is a suspect, drew outrage in Germany and sharp condemnation by Chancellor Angela Merkel. It is the latest of several anti-Semitic incidents that have many Jews wondering about their safety in Germany, which has tried to atone for Nazis' killing of 6 million European Jews in the Holocaust more than 70 years ago.
College basketball panels: Ban cheats, let players go pro
INDIANAPOLIS (AP) - The Commission on College Basketball sharply directed the NCAA to take control of the sport, calling for sweeping reforms to separate pro and college tracks, permit players to return to school after going undrafted by the NBA and ban cheating coaches for life. The independent commission, led by former Secretary of State Condoleezza Rice, released a detailed 60-page report Wednesday, seven months after the group was formed by the NCAA in response to a federal corruption investigation that rocked college basketball. Ten people, including some assistant coaches, have been charged in a bribery and kickback scheme , and high-profile programs such as Arizona, Louisville and Kansas have been tied to possible NCAA violations.
Police: Man killed deputy, stole his car and robbed store
NORRIDGEWOCK, Maine (AP) - A Maine man killed a sheriff's deputy, stole his cruiser and robbed a convenience store early Wednesday, triggering an intensive manhunt in a heavily wooded rural town in Maine, officials said. Somerset County Cpl. Sheriff Eugene Cole was killed at about 1:45 a.m. on U.S. Route 2 in Norridgewock about 60 miles (96 kilometers) west of Bangor, state police said. His cruiser was driven to a Cumberland Farms store, which was robbed. Aircraft and armored vehicles were seen around Norridgewock and schools were locked down as federal, state and local law enforcement officials searched for 29-year-old John Williams, of Madison, Maine, who remained on the loose after abandoning the stolen cruiser, state police said Wednesday.
Former President George HW Bush thanks Houston in tweet
HOUSTON (AP) - Former President George H.W. Bush is thanking Houston for its "professionalism and obvious care" during the memorials and services for his wife, Barbara Bush. In a tweet posted Wednesday morning, the 93-year-old Bush thanks Houston Mayor Sylvester Turner, the city police and transit agency, Second Baptist Church and St. Martin's Episcopal Church "and really all Houstonians" for "making Barbara's visitors and funeral guests feel so welcomed." The former first lady died April 17. The 41st president makes no mention of his own health in his tweet. He has been in Houston Methodist Hospital since Sunday , a day after his wife's funeral, for treatment of an infection that's spread to his blood.