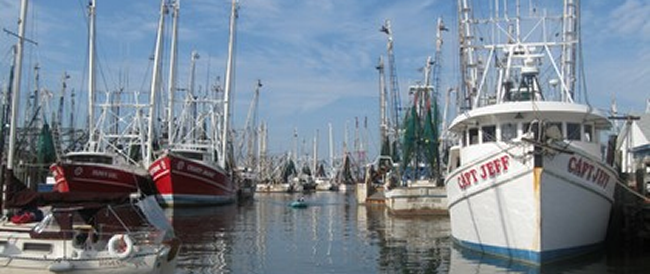 CHECK BACK OFTEN FOR STORIES THAT COME OUT AFTER WE GO TO PRESS
AFTER DEADLINE FOR 11/15/2017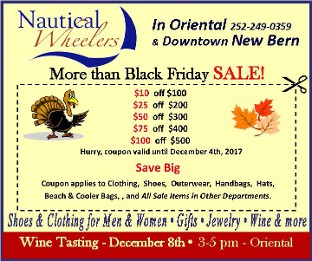 Republicans begin pushing tax cut bill through Congress
WASHINGTON (AP) - Republicans began pushing a broad tax cut for businesses and many individuals through the Senate Finance Committee on Wednesday, a measure complicated by a late addition - repeal of the Obama health care law's requirement that Americans get insurance coverage. Erasing the Affordable Care Act's individual mandate provided Republicans with more money that they used to make some tax breaks for people modestly more generous. But it raised questions about whether it might prompt some moderate GOP senators to back away from the measure. The nonpartisan Congressional Budget Office has projected that dismantling the requirement would mean 4 million additional uninsured people by 2019 and 13 million more uninsured by 2027.
After 37 years, rule of Zimbabwe's Mugabe appears to be over
HARARE, Zimbabwe (AP) - Zimbabwe's military was in control of the capital and the state broadcaster on Wednesday and was holding President Robert Mugabe and his wife under house arrest in what appeared to be a coup against the 93-year-old Mugabe, the world's oldest head of state. The military was at pains, however, to emphasize it had not staged a military takeover, but was instead starting a process to restore Zimbabwe's democracy. Still, the military appeared to have brought an end to Mugabe's long, 37-year reign in what the army's supporters praised as a "bloodless correction." South Africa and other neighboring countries were sending in leaders to negotiate with Mugabe and the generals to encourage the transition.
Attorney General Jeff Sessions Is More Dangerous Than Trump
Even amid the scandal of the firing of FBI director James Comey — an action in which Sessions himself had a central part — Sessions has quietly continued the radical remaking of the Justice Department he began when he took the job. On May 20, Sessions completed his first hundred days as attorney general. His record thus far shows a determined effort to dismantle the Justice Department's protections of civil rights and civil liberties. Reversing course from the Obama Justice Department on virtually every front, he is seeking to return us not just to the pre-Obama era but to the pre-civil-rights era. We should have seen it coming; many of his actions show a clear continuity with his earlier record as a senator and state attorney general. Sessions has been especially focused, and particularly retrograde, on criminal justice. In the Senate, he was to the right of most of his own party and led the charge to oppose a bipartisan bill, cosponsored by Republicans Charles Grassley and Mike Lee, that would have eliminated mandatory minimums and reduced sentences for some drug crimes. As attorney general, he has rescinded Eric Holder's directive to federal prosecutors to reserve the harshest criminal charges for the worst offenders. Sessions has instead mandated that the prosecutors pursue the most serious possible charge in every case.
House Dems introduce impeachment articles against Trump
WASHINGTON (AP) - A half-dozen Democrats on Wednesday introduced articles of impeachment against President Donald Trump, accusing him of obstruction of justice and other offenses, in a long-shot effort that stands little chance in the Republican-led House. Indeed, the large majority of Democrats seem intent on having nothing to do with the effort either as lawmakers await the results of special counsel Robert Mueller's investigation into ties between the Trump campaign and Russia. Democratic leaders have argued that the impeachment campaign riles up Trump's GOP base, a critical bloc in next year's midterm elections. The five articles accused the president of obstruction of justice related to the FBI investigation into Russian meddling in the 2016 election, undermining the independence of the federal judiciary and other offenses.

California gunman who killed 4, wounded 10 was out on bail
RANCHO TEHAMA RESERVE, Calif. (AP) - The gunman behind a rampage in Northern California was out on bail charged with stabbing a neighbor, others had complained about him firing hundreds of rounds from his house, and he had been the subject of a domestic violence call the day before the attack. Yet Kevin Neal was free and able to use a semi-automatic rifle and two handguns Tuesday to shoot 14 people, killing four, in seven different locations across his rural community, including an elementary school, before he died in a shootout with police. It's not yet clear what the terms of Neal's bail were, and whether he would have been allowed to possess and fire the weapons on his property at the end of a dirt road in Rancho Tehama Reserve.
Ohio calls off execution after failing to find inmate's vein
LUCASVILLE, Ohio (AP) - Ohio called off the execution of a condemned killer with multiple health problems on Wednesday, because members of the state's execution team were unable to find a vein to insert an IV that would administer the lethal drugs. It was only the third time in U.S. history that an execution has been called off after the process had begun. The execution team first worked on both of Alva Campbell's arms for about 30 minutes Wednesday while he was on a gurney in the state's death chamber and then tried to find a vein in his right leg below the knee.
Dangerous Hawaii psychiatric patient flew to California
HONOLULU (AP) - A man acquitted of a 1979 murder by reason of insanity escaped from a Hawaii psychiatric hospital over the weekend, took a taxi to a chartered plane in Honolulu bound for the island of Maui and then boarded another plane to San Jose, California, police said. Randall Saito, believed to be in Northern California, is considered extremely dangerous and should not be approached, Honolulu police said late Tuesday. Saito left the state hospital outside Honolulu on Sunday at 10 a.m. and didn't return, police said. Hospital staff called 911 to report his disappearance shortly after 7:30 p.m. - two hours after he landed in San Jose, police said.
New money: Mnuchin and Carranza now on the dollar bill
WASHINGTON (AP) - Treasury Secretary Steven Mnuchin and U.S. Treasurer Jovita Carranza are now on the money, literally. The two officials took a tour of the Bureau of Engraving and Printing on Wednesday to see firsthand the production of new $1 bills, the first currency that will bear their signatures. Mnuchin's signature is decidedly more legible than that of his predecessor Jacob Lew. Lew had handwriting that was so sloppy that former President Barack Obama once joked that unless he made his signature more legible, it might debase the currency. Carranza and Mnuchin, accompanied by his wife Louise Linton, examined sheets of the $1 bills at the bureau's Washington printing plant.
Close new Earth-size world, where year lasts under 10 days
CAPE CANAVERAL, Fla. (AP) - Astronomers have discovered a close new world about the size of Earth, where a year lasts just under 10 days. At a distance of 11 light-years, Ross 128 b is the second-closest planet to be detected yet outside our solar system with surface temperatures potentially similar to ours. Ross 128 b is very near its star, thus the short orbit. But it doesn't get broiled because the red dwarf star is cool. The star is also quiet, meaning no radiation flare-ups. That's encouraging news for seekers of extraterrestrial life. The planet is believed to border the so-called habitable zone.
6 Czechs fined for sporting Borat mankinis in Kazakhstan
PRAGUE (AP) - Six Czech tourists who dressed up in skimpy swimsuits made famous by Sacha Baron Cohen's "Borat" have reportedly been detained by authorities in Kazakhstan's capital Astana. Sporting lime green "mankinis" and black wigs, the men had hoped to take a picture in front of the "I Love Astana" sign. But local police took action, detaining them on Friday and fining them 22,500 tenge ($68) each for committing minor hooliganism, according to the Kazakh news website informburo.kz. The swimsuit became popular after Baron Cohen, playing the fictional Kazakh television presenter Borat, sported it in the 2006 movie "Borat: Cultural Learnings of America for Make Benefit Glorious Nation of Kazakhstan." That film offended many Kazakhs by portraying the country as backward and degenerate.
MLB hopes for new Japan posting deal by early December
ORLANDO, Fla. (AP) - Major League Baseball hopes to reach a new agreement on a posting system with Japan by early December, a deal that would allow star pitcher-outfielder Shohei Otani to start negotiations with big league teams. MLB Chief Legal Officer Dan Halem said Wednesday a new framework has been agreed to with Nippon Professional Baseball and that a deal with the Major League Baseball Players Association could happen "maybe within a week." After that, MLB owners would hold a conference call for an approval vote. Otani, a 23-year-old with the Pacific League's Nippon Ham Fighters, would be restricted to a minor league contract with a maximum signing bonus of $3,535,000, with each team having different amounts to spend.