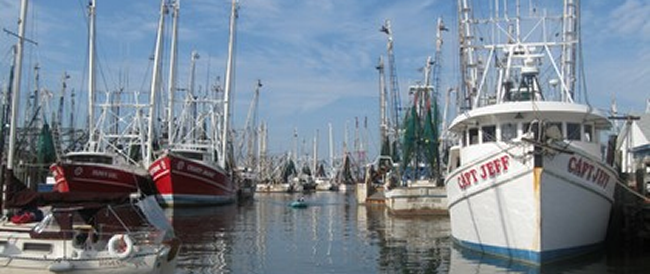 Check back often for stories after this week's edition is on press
GOP senators in last-ditch try to rescue health care bill
WASHINGTON (AP) -- Republican senators are hunkering down in a last-ditch attempt to prevent their own divisions from pushing their health care bill to oblivion. Yet after a face-to-face lecture from President Donald Trump, around two dozen of them staged a nearly three-hour bargaining session Wednesday night to resolve disputes over repealing and replacing President Barack Obama's health care law. And no one offered specific examples of any progress. "We still do have work to do to get to a vote of 50, but people are committed to continuing that work," said Sen. John Barrasso, R-Wyo., a member of the GOP leadership who hosted the meeting in his office. Reviving the legislation will require party leaders to win support from at least 50 of the 52 GOP senators, a threshold they've been short of for weeks. Aiming to finally resolve the issue, Senate Majority Leader Mitch McConnell says he'll force a vote on the legislation early next week.
Also attending Wednesday's private meeting were health secretary Tom Price and Seema Verma, the Medicaid and Medicare administrator. It was interrupted by prayer after the lawmakers learned that their 80-year-old colleague, Sen. John McCain, R-Ariz., had a cancerous brain tumor. Earlier Wednesday at the White House, Trump told them they must not leave town for their August recess without sending him an "Obamacare" repeal bill to sign. "I'm ready to act," Trump said, foisting the responsibility on Republican lawmakers, not himself. During last year's presidential campaign he had declared repeatedly it would be "so easy" to get rid of the Obama law. Earlier in the week, the latest Senate GOP health care plan collapsed, leading Trump to call for simply letting Obama's law fail.
McConnell indicated he was prepared to stick a fork in the Republican bill and move on to other issues including overhauling the tax code. But plunging into the issue after a period of lackadaisical involvement, Trump pressured McConnell to delay the key vote until next week, and he invited Republican senators to the White House for lunch. There, with the cameras rolling in the State Dining Room, Trump spoke at length as he cajoled, scolded and issued veiled threats to his fellow Republicans, all aimed at wringing a health care bill out of a divided caucus that's been unable to produce one so far. "For seven years you promised the American people that you would repeal Obamacare. People are hurting. Inaction is not an option and frankly I don't think we should leave town unless we have a health insurance plan," he said. Seated next to Nevada Sen. Dean Heller, who is vulnerable in next year's midterm elections, Trump remarked: "He wants to remain a senator, doesn't he?" as Heller gave a strained grin.
McConnell has failed repeatedly to come up with a bill that can satisfy both conservatives and moderates in his Republican conference. Two different versions of repeal-and-replace legislation fell short of votes before coming to the floor, pushing him to announce Monday night that he would retreat to a repeal-only bill that had passed Congress when Obama was in office. But that bill, too, died a premature death as three GOP senators announced their opposition on Tuesday, one more than McConnell can lose in the closely divided Senate. Further complicating that approach, the Congressional Budget Office released an analysis Wednesday reaffirming its earlier findings that the repeal-only bill would mean 32 million additional uninsured people over a decade and average premiums doubling. And a new AP-NORC poll found that Americans overwhelmingly want lawmakers of both parties to work out health care changes, with only 13 percent supporting Republican moves to repeal the Obama law absent a replacement.
At the White House lunch, the discussion was not simply about repealing "Obamacare" but also how to replace it as Republicans said that after seven years of promises, they could not let their efforts die without one last fight. "Failure on this would be catastrophic, and we're not going to fail," said Sen. Ted Cruz, R-Texas. McConnell announced that the Senate would vote next week to open debate, and "I have every expectation that we will be able to get on the bill" - although no one seemed quite sure what bill it will be. Trump's sudden re-resolve to get "Obamacare" repeal-and-replace passed came after he's been on all sides of the issue in a whiplash-inducing series of remarks over recent days and weeks, supporting repeal and replace, straight repeal, and finally doing nothing so "we'll just let Obamacare fail," as he declared on Tuesday.
Yet for all the determined rhetoric Wednesday, the basic divisions haven't changed in the Senate, where conservatives like Rand Paul of Kentucky want legislation that fully repeals the Obama law while moderates like Susan Collins of Maine want something incompatible with that, a more generous bill that provides for Americans including those who gained Medicaid coverage under the Affordable Care Act.
---
Senators Urge Trump Administration to Consider Cannabis as Opioid Alternative
WASHINGTON (AP) - As the Trump administration works to tackle the nation's opioid crisis, a pair of US senators have submitted a number of suggested reforms to the White House—including the use of medical cannabis as an alternative to opioid-based painkillers. In correspondence sent to the President Trump's Commission on Combating Drug Addiction and the Opioid Crisis, Sens. Chris Murphy and Richard Blumenthal submitted a number of recommendations, including ideas on how those who are fighting the opioid epidemic can work together more efficiently, and how addiction treatment and prevention programs can be implemented more effectively. "We write today to submit to you recommendations that we gathered from community leaders from across Connecticut at a recent Opioid Summit," wrote the senators, who spent much of last week in Connecticut at a summit on the state's opioid epidemic.
"As you know, the opioid epidemic is devastating communities across the nation and more must be done to combat this crisis," they told the commission. "In 2016, more people in Connecticut died from drug overdoses than from homicides, suicides, and car accidents combined." We urge you to use these comments as you develop the interim and final reports for President Trump." In the report, the two Democratic lawmakers identify what they feel are some of best way to curb opioid overdoses. Among the recommendations: "exploring alternatives to opioids for pain management, (i.e. medical marijuana)." "The powerful drug fentanyl was involved in the deaths of 483 people—a staggering 544 percent increase since just a couple of years ago," the senators note. "In 2016, more people in Connecticut died from drug overdoses than from homicides, suicides, and car accidents combined." To date, not one recorded fatality has resulted from a cannabis overdose.
---
McCain's cancer diagnosis jolts Senate?
WASHINGTON (AP) - Sen. John McCain's diagnosis of brain cancer jolted the Senate where Republicans and Democrats offered prayers and words of encouragement for a six-term lawmaker with a war hero past. "The outpouring of bipartisan respect and love for John McCain as he faces this cancer battle reminds us that after all the meanness there is a human side to politicians," said Sen. Dick Durbin, D-Ill., said Thursday. "Count this Democrat in John McCain's corner." Said Sen. David Perdue, R-Ga.: "John McCain is a friend, a mentor and a true patriot. If anyone can tackle a challenge like this, it's him." The 2008 Republican presidential nominee and Vietnam prisoner of war who has spent more than three decades in Congress was diagnosed with an aggressive type of brain cancer.
---
McCain's brain tumor is particularly aggressive type?
WASHINGTON (AP) - Sen. John McCain's tumor is one of the most aggressive forms of brain cancer, and his family and doctors are deliberating next treatment options. The senator had undergone surgery last week to have a blood clot removed from above his left eye, and that clot turned out to be a sign that a tumor called a glioblastoma had begun growing. Here are some things to know: AGGRESSIVE CANCER McCain's doctors at the Mayo Clinic said they managed to remove all of the tumor that was visible on brain scans. But this kind of tumor, formally known as a glioblastoma multiforme, is aggressive and sneaky.
---
Trump's critique of Sessions reflects long-held frustrations?
WASHINGTON (AP) - President Donald Trump's extraordinary public denouncement of Attorney General Jeff Sessions reflected a long-simmering frustration with one of his staunchest allies, but was not a calculated attempt to force Sessions from the Cabinet, according to two Trump advisers. For weeks, the president has seethed about Sessions' decision to recuse himself from the federal investigation into whether Trump's campaign coordinated with Russia during last year's election. On Wednesday, Trump told The New York Times that he would never have appointed Sessions to the post if he had known the former Alabama senator would make that decision. "Sessions should have never recused himself," Trump told the paper, "And if he was going to recuse himself he should have told me before he took the job and I would have picked somebody else." The White House notably made no effort to walk back Trump's comments or display confidence in the attorney general.
---
OJ Simpson making case for his freedom on live TV?
LOVELOCK, Nev. (AP) - Former football star and convicted felon O.J. Simpson will command the world's attention once again Thursday when he pleads for his freedom on live TV. Simpson was convicted in 2008 of an armed robbery involving two sports memorabilia dealers in a Las Vegas hotel room. The 70-year-old will ask four parole board members to release him in October after serving the minimum nine years of a 33-year sentence. An aging Simpson will appear as inmate No. 1027820, dressed in blue jeans and a blue button-down shirt, in a stark hearing room in a remote Nevada prison. Lovelock Correctional Center Warden Renee Baker said Wednesday she couldn't say how Simpson's parole hearing might turn out.
---
Venezuela's Maduro, foes head into crucial showdown?
CARACAS, Venezuela (AP) - Large swathes of Venezuela's capital were shuttered and silent Thursday as opponents of President Nicolas Maduro called the first major national strike since a 2002 stoppage that failed to topple Maduro's predecessor Hugo Chavez. A public transport strike appeared to have halted nearly all bus traffic and thousands of private businesses defied government demands to stay open. State-run firms were open, though many were short on staff after employees failed to appear. Improvised roadblocks closed many streets. The 24-hour strike was meant as an expression of national disapproval of Maduro's plan to convene a constitutional assembly that would reshape the Venezuelan system to consolidate the ruling party's power over the few institutions that remain outside its control.
---
By embracing Russia, Trump bumps up against top advisers?
WASHINGTON (AP) - President Donald Trump's persistent overtures toward Russia are placing him increasingly at odds with his national security and foreign policy advisers, who have long urged a more cautious approach to dealing with the foreign adversary. The uneasy dynamic between the president and top aides has been exacerbated by the revelation this week of an extended dinner conversation between Trump and Russian President Vladimir Putin at the recent summit in Germany. The previously undisclosed conversation, which occurred a few hours after their official meeting, raised red flags with advisers already concerned by the president's tendency to shun protocol and press ahead with outreach toward Russia, according to two U.S.
---
For many African girls, menstruation means humiliation?
WAKISO, Uganda (AP) - Some menstruating schoolgirls were locked in dormitories while their peers were in class. To avoid the humiliation, others stayed home. As more girls skipped class because they couldn't afford sanitary pads, authorities at a government-backed school outside Uganda's capital, Kampala, were forced to do what few have done: provide free sanitary pads. "We looked at the absenteeism rate and you would find that in a class if there are six people who are absent, at least four of them are girls. Some boldly came to us and said, 'When we are on our period there is no care, so that's why we prefer staying at home,'" said Vincent Odoi, a teacher at Wampewo Ntakke Secondary School.
---
Maybe Michelangelo: Is living room painting a masterpiece??
TONAWANDA, N.Y. (AP) - Martin Kober is convinced the painting of a dying Jesus that hung above the mantel in his upstate New York childhood home is the work of Michelangelo. Getting experts to agree remains the $300 million hurdle. That's the potential value of the 19-by-25-inch (48-by-64-centimeter) work that Kober's family affectionately calls the "the Mike," a one-time living room fixture that occasionally got dinged by a thrown tennis ball and once fell from the wall while being dusted. Kober has for the last 15 years taken his Michelangelo suspicions to the art world and gotten a mixed bag of scholarly opinions.
---
Ryan Seacrest back as host of 'Idol' when it returns on ABC?
NEW YORK (AP) - Seacrest in! Ryan Seacrest will be back hosting "American Idol" when it returns for its first season on ABC. Kelly Ripa made the announcement on Thursday's "Live with Kelly and Ryan," which she has co-hosted with Seacrest since he joined her in May. Seacrest has a long history with "Idol" during its smash-hit run on Fox from 2002 through 2016. Reclaiming that job gives him an additional role in the Disney family, which owns ABC and produces the syndicated "Live." Seacrest's potential return to "Idol" had sparked much speculation since ABC said it would revive the talent competition, even though the program airs from Los Angeles and "Live" airs weekday mornings from New York.