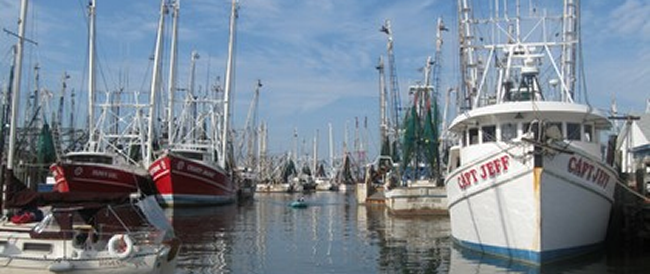 CHECK BACK OFTEN FOR STORIES THAT COME OUT AFTER WE GO TO PRESS
AFTER DEADLINE FOR 8/16/2017
An Entire County in Florida Just Banned Homework, Says to Read Instead
As kids trudge back to school from summer vacation, there's one thing they likely dread the most: homework. But students at one county in Florida won't have to worry, thanks to a new policy that affects 31 elementary schools in the area, Today.com reports.
Instead of homework, Marion County Public Schools families will be encouraged to read to their children for at least 20 minutes each night. According to the Washington Post, students can choose what they want to read, and will get help from students and librarians. And if kids don't have an adult at home to help them read, they can get help from volunteers and even audiobooks. The policy only applies to elementary school students, so once they hit middle school, they'll have to do homework.
Superintendent Heidi Maier said she made the decision based on research that shows making young children do homework doesn't make them academically stronger, but reading to them every night does. "We are not only strengthening family involvement and strengthening the child's love of reading, but we are providing the teachers with more time to teach," Maier told WUSF, "and in the end, that's what's going to make a difference."
The decision received mixed responses, with some parents praising the change while others noting homework helped them know what their kids were learning in school, and it also taught their kids how to be organized and responsible. The Ocala Star Banner reports that under the new policy, kids will get paper "prompt" bracelets at the end of the school day, which will show words that reflect the day's lesson plan. The parents can then look at the bracelet and ask their kids what they learned that day.
Overall, there hasn't been a ton of research yet about the consequences of banning homework, but the small number of schools that have tried it haven't reported any negative effects yet.
---
'Racist' soap dispenser refuses to help dark-skinned man wash his hands - but Twitter blames 'technology'
Some might question if the machine has run out of soap - but the black user goes on to show what happens when he holds a white tissue under it. A man has sparked a huge debate after a video was posted online claiming a soap dispenser is 'racist'. In the video footage a white man places his hand under the nozzle of the dispenser and a small jet of white soap gets automatically squirted into his hand.

But when a black man does the same, his hand is not recognised and the soap fails to shoot out.
Some might question if the machine has run out of soap, but the man goes on to show what happens when he holds a white tissue under it - and the soap is dispensed. The video was tweeted out by Chukwuemeka Afigbo with the caption: "If you have ever had a problem grasping the importance of diversity in tech and its impact on society, watch this video." His message was retweeted more than 85,000 times in just over 24 hours and liked more than 105,000 times. The dispenser doesn't recognise the man's hand (Image: Act star/Youtube)
School bus runs a red light at a level crossing and scrapes through by just a few seconds
It also led many to question where the fault with the machine lies.
@Kaitlmoo had a popular response, which was liked more 2,800 times: "Maybe if the company that designed this employed a single dark skinned person they'd have found this problem earlier." But @noticeofpoop responded: "Looks like a lighting issue to me. An IR scanner doesnt "see" skin color. poorly lit bathroom fixtures dont work for me either sometimes." @G1itcher argued: "Doesn't detect infrared emitted from the hand, it'll have a bulb and expects a certain amount to bounce back. Dark hands reflect less back."
And @Monae_Kel added: "The point is these technical issues resulted from a lack of concern for all end users. If someone cared about the end users, would've used better tech...."
---
Spain manhunt deepens as Barcelona insists 'I am not afraid'
BARCELONA, Spain (AP) - Spanish police intensified a manhunt Friday for suspects behind two deadly vehicle attacks on civilians, shooting and killing five people wearing fake bomb belts who attacked a seaside resort and arresting four others believed linked to the carnage wrought on a Barcelona promenade. Spanish authorities said the back-to-back vehicle attacks Thursday afternoon and early Friday morning - as well as a deadly explosion earlier this week in a house elsewhere in Catalonia - were related and the work of a large terrorist group. The Islamic State group quickly claimed responsibility for Europe's latest bout of extremist violence, which left 13 dead and 100 wounded after a van roared down Barcelona's historic Las Ramblas promenade on Thursday.
---
Barcelona's victims: A snapshot of the world
PARIS (AP) - The dead and injured in Barcelona were a snapshot of the world - men, women and children from nearly three dozen nations - testifying to the huge global appeal of the sun-kissed city. Families, friends and government officials from Paris to Sydney, San Francisco to Berlin scrambled Friday to discover whether their loved ones and citizens were among those mowed down by suspected Islamic extremists who zig-zagged down Barcelona's always crowded Las Ramblas promenade in a van, killing 13 people and injuring more than 100 others. A related attack early Friday morning in the popular seaside town of Cambrils, south of Barcelona, took the death toll to 14.
---
Silent tribute brings moment of unity to grieving Barcelona
BARECLONA, Spain (AP) - When crowds in downtown Barcelona fell silent for one minute Friday to honor the victims of the terrorist attack in the city, one thing was conspicuously absent: any reference to Catalan's burgeoning independence drive. As the separatist movement has gathered momentum in recent years and builds to an Oct. 1 referendum that the central government in Madrid argues is illegal, the Catalan flag has become a common sight in Barcelona, the capital of the wealthy region. The red-and-yellow flag with the blue star symbolizes its long-desired independence from Spain. When the silent tribute began in the Placa Catalunya (Catalonia Square) and a few people raised both Spanish and Catalan flags, jeers rang out.
---
Trump defends Confederate statues, berates his critics
BRIDGEWATER, N.J. (AP) - With prominent Republicans openly questioning his competence and moral leadership, President Donald Trump burrowed deeper into the racially charged debate over Confederate memorials and lashed out at members of his own party in the latest controversy to engulf his presidency. Out of sight but still online, Trump tweeted his defense of monuments to Confederate icons - bemoaning rising efforts to remove them as an attack on America's "history and culture." And he berated his critics who, with increasingly sharper language, have denounced his initially slow and then ultimately combative comments on the racial violence at a white supremacist rally last weekend in Charlottesville, Virginia.
---
Trump won places drowning in despair. Can he save them?
ABERDEEN, Wash. (AP) - One-hundred-fifty baskets of pink petunias hang from the light posts all over this city, watered regularly by residents trying to make their community feel alive again. A local artist spends his afternoons high in a bucket truck, painting a block-long mural of a little girl blowing bubbles, each circle the scene of an imagined, hopeful future. But in the present, vacant buildings dominate blocks. A van, stuffed so full of blankets and boxes they are spilling from the windows, pulls to the curb outside Stacie Blodgett's antiques shop. "Look inside of it," she says. "I bet you he's living in it." Around the corner, a crowded tent city of the desperate and addicted has taken over the riverbank, makeshift memorials to too many dead too young jutting up intermittently from the mud.
---
Finnish police shoot man who stabs several people in Turku
COPENHAGEN, Denmark (AP) - A man stabbed several people in Finland's western city of Turku before police shot him in a leg and detained him Friday, police said, adding that authorities were looking for more potential suspects. Finnish broadcaster YLE says several people were seen lying on the ground in Puutori square in central Turku. On Twitter, police urged people to avoid that part of Turku. One person has been "apprehended," Finnish police said, adding "several people had been stabbed" in two squares in the city. Their conditions weren't immediately available. Tabloid Ilta-Sanomat says six people were injured, one man and five women, and that a woman with stroller was attacked by a man with a large knife.
---
After Charlottesville, colleges brace for more hate attacks
BOSTON (AP) - Nicholas Fuentes is dropping out of Boston University and heading south, pressing ahead with his right-wing politics despite receiving online death threats. The 19-year-old joined a white nationalist rally in Charlottesville, Virginia, last weekend and posted a defiant Facebook message promising that a "tidal wave of white identity is coming," less than an hour after a car plowed into a crowd of counter-protesters. Now, he's hoping to transfer to Auburn University in Alabama. "I'm ready to return to my base, return to my roots, to rally the troops and see what I can do down there," Fuentes said in an interview this week.
---
NASA, PBS marking 40 years since Voyager spacecraft launches
CAPE CANAVERAL, Fla. (AP) - Forty years after blasting off, Earth's most distant ambassadors - the twin Voyager spacecraft - are carrying sounds and music of our planet ever deeper into the cosmos. Think of them as messages in bottles meant for anyone - or anything - out there. This Sunday marks the 40th anniversary of NASA's launch of Voyager 2, now almost 11 billion miles distant. It departed from Cape Canaveral on Aug. 20, 1977 to explore Jupiter and Saturn. Voyager 1 followed a few weeks later and is ahead of Voyager 2. It's humanity's farthest spacecraft at 13 billion miles away and is the world's only craft to reach interstellar space, the vast mostly emptiness between star systems.
---
'Spectacular' autumn foliage is forecast for New England
BOSTON (AP) - New England's fall foliage forecast is looking so fine it's enough to make a maple leaf blush. For the first time in several years, little has conspired against a truly glorious autumn. There's no more drought, the summer has been mild and the leaves - largely spared by marauding gypsy moth caterpillars - look healthy. Translation: A pretty great season for leaf peeping seems to be shaping up. "It's the most optimistic forecast I've had in a couple of years," said Jim Salge, who tracks the region's annual autumn pageant for Yankee Magazine. "The biggest thing that can go wrong with foliage is a really wet couple of weeks leading up," Salge cautioned.