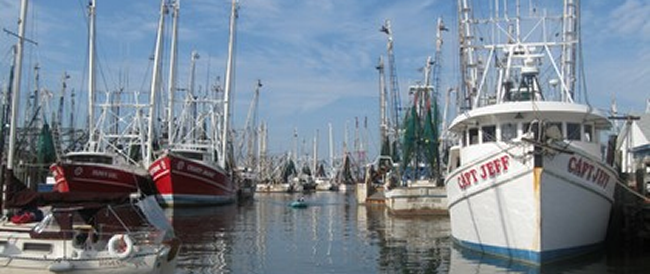 CHECK BACK OFTEN FOR STORIES THAT COME OUT AFTER WE GO TO PRESS
AFTER DEADLINE FOR 3/14/2018
At least 6 crushed to death in Florida bridge collapse
MIAMI (AP) - Authorities said Friday that the cables suspending a pedestrian bridge were being tightened after a "stress test" when the 950-ton concrete span collapsed over traffic, killing at least six people only days after its installation was celebrated as a technological innovation. As state and federal investigators worked to determine how and why the five-day-old span failed, Florida politicians pointed to the stress test and loosened cables as possible factors, and a police chief asked everyone not to jump to conclusions. "This is a tragedy that we don't want to re-occur anywhere in the United States," said Juan Perez, director of the Miami-Dade police.
---
Trump jokes 'who's next?' as tumult engulfs his White House
WASHINGTON (AP) - President Donald Trump consumed Thursday morning's TV headlines with amusement. Reports of tumult in the administration were at a feverish pitch - even on his beloved Fox News - as the president reflected on the latest staff departures during an Oval Office conversation with Vice President Mike Pence and Chief of Staff John Kelly. With a laugh, Trump said: "Who's next?" It's the very question that has the whole White House on edge. In recent weeks, the president's top economic adviser has resigned over a policy dispute, the secretary of state he long clashed with was fired and a slew of top aides headed for the exits.
---
Any Condition Is Now a Qualifying Condition in Virginia
WASHINGTON (AP) - The doors to Virginia's medical cannabis system are now open. Late last week, Virginia Gov. Ralph Northam signed a bill into law that drastically expanded the state program, allowing patients to use cannabis oil to treat any diagnosed medical condition. Prior to the change, only patients with intractable epilepsy could use cannabis without fear of criminal penalties. The move transforms Virginia from one of the country's most exclusive medical cannabis states to one of the most accessible. The legislation signed Friday by the governor—passed as House Bill 1251 and Senate Bill 726—allows any physician to recommend cannabis treatment. (Under the previous law, only neurologists and epilepsy specialists could make such recommendations.) It also increases the amount of cannabis oil that patients can purchase from any of the state's five approved producers. Thanks to an emergency clause in the legislation, the law takes effect immediately.
---
Democrats seek balance between base's demands, election wins
ATLANTA (AP) - Pennsylvania's Conor Lamb and Alabama Sen. Doug Jones, the new miracle men of the Democratic Party, offer a clear model for how to run in Republican territory: Focus on economics, not guns, immigration or President Donald Trump. But that won't be easy when much of the party is whipped into a fervor over those topics. As the party barrels into primary season, its biggest success stories star Democratic moderates who have run strong in Trump country. But much of the energy in the party is on the left, where an active base is calling for single-payer health care, a $15-an-hour minimum wage and bans on certain weapons and ammunition.
---
Pentagon: No survivors in American helicopter crash in Iraq
BAGHDAD (AP) - All seven service members aboard a U.S. helicopter that crashed in Iraq were killed, the Pentagon said Friday in a written statement. The aircraft crashed in western Iraq a day earlier, U.S. officials said. The officials said seven service members were on board. They spoke on condition of anonymity in order to discuss details of the crash before they were made public. The crash did not appear to be the result of enemy activity and is under investigation, the Pentagon said. "This tragedy reminds us of the risks our men and women face every day in service of our nations.
---
In Syria, at least 68 killed in attacks as more people flee
BEIRUT (AP) - Syrian government and Russian airstrikes killed at least 46 people in a besieged town outside of Damascus on Friday, while Turkish shelling and attacks on a Kurdish-held town in northern Syria left at least 22 dead there, monitors and officials said. The staggering death toll - at least 68 civilians killed - came a day after Syria passed the seven-year mark in its relentless civil war. In Damascus' rebel-held enclave of eastern Ghouta, Syrian and Russian jets struck the town of Kafr Batna with cluster bombs, napalm-like incendiary weapons, and conventional explosives, the Syrian Observatory for Human Rights said.
---
Spy standoff: Britain points at Putin in poisoning attack
MOSCOW (AP) - Britain's foreign secretary accused Russian President Vladimir Putin of personally ordering a nerve agent attack in Britain, ratcheting up tensions Friday in an increasingly global showdown over alleged Russian meddling abroad. While Britain has accused the Russian state of ordering the poisoning of former spy Sergei Skripal, British Foreign Secretary Boris Johnson took it a step further Friday and said it's "overwhelmingly likely" that Putin himself ordered the attack. Putin's spokesman denounced the claim as "shocking and inexcusable." Geopolitical tensions have been mounting since the poisoning of Skripal and his daughter Yulia in the English city of Salisbury on March 4, in what Western powers see as the latest sign of increasingly aggressive Russian interference in foreign countries.
---
Abortion, free speech collide in Supreme Court dispute
GILROY, Calif. (AP) - Informed Choices is what its president describes as a "life-affirming" pregnancy center on the edge of downtown Gilroy in northern California. Even as it advertises "free pregnancy services" and promises in signs on its door and inside to discuss all options with pregnant women, Informed Choices exists to steer women away from abortion. The state of California, prompted by abortion rights groups, worried that vulnerable, uninsured women were going to Informed Choices and other anti-abortion crisis pregnancy centers expecting they would get comprehensive care. That prompted passage of a new law requiring crisis pregnancy centers that are licensed by the state to let their clients know that abortions and other medical services are available elsewhere, for little or no cost.
---
Toys R Us closing stirs up memories, a little guilt
You could argue I had already grown out of Toys R Us by the time I first set foot in one. It was 1991. I was 13, a Hungarian immigrant, new to America. New to breakfast cereal, to dozens of channels on the TV and to big stores with endless shelves of toys. Now that it might be nearly gone, I feel a strange pang of nostalgia. Even though I am a teeny bit to blame for its demise, thanks to my penchant for one-click ordering and free two-day shipping. As a working parent, I rarely go to physical stores any more.
---
Congress demands Pentagon, DOJ investigate child sex assault
Congress reacted Thursday to an Associated Press investigation into sexual assault among children on U.S. military bases by demanding the Defense and Justice departments explain how they will solve the problem. The House of Representatives Armed Services Committee, meanwhile, said it had begun its own examination of the issue. And a top Democrat on the committee said she would call a hearing within six months. Four senators, including the veteran head of the Senate Armed Services Committee and two others who've made sexual assault a keynote issue, sent letters to the Pentagon and Justice Department with questions about sex assault among the military's children.
---
Corinthian students will only see partial loan relief
WASHINGTON (AP) - The Department of Education has begun notifying some former Corinthian Colleges students that it will forgive only one-half or less of their federal student loans, even though the students were defrauded by the now-defunct schools, the Associated Press has learned. The action is part of the Education Secretary Betsy DeVos' push to ease regulations governing for-profit schools. DeVos says she wants to protect taxpayers' money, but critics say that the Trump administration has deep ties to for-profit colleges and is putting industry interests ahead of students. Two weeks ago, Sarah Dieffenbacher, a California health care worker, received a letter saying the agency would only discharge 50 percent of her student loans.