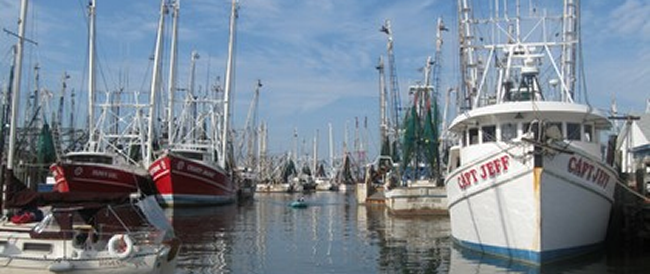 CHECK BACK OFTEN FOR STORIES THAT COME OUT AFTER WE GO TO PRESS
AFTER DEADLINE FOR 9/13/2017
The Latest: Islamic State group claims London subway bombing
The Islamic State group is claiming that the London subway explosion was carried out by an affiliated unit. The claim was posted Friday on channels affiliated with the extremist group. A homemade bomb planted in a rush-hour subway car injured 29 people in London on Friday. It has sparked a huge manhunt for the perpetrators of what police said was the fourth terrorist attack in the British capital this year.
Search for perpetrators of bomb on London subway, 29 wounded
LONDON (AP) - A homemade bomb planted in a rush-hour subway car injured 29 people in London on Friday, sparking a huge manhunt for the perpetrators of what police said was the fourth terrorist attack in the British capital this year. Prime Minister Theresa May said the device "was intended to cause significant harm," but to the relief of authorities and Londoners, the bomb - hidden in a plastic bucket inside a supermarket freezer bag - only partially exploded, sparing the city much worse carnage. "I would say this was a failed high-explosive device," Chris Hunter, a former British army bomb expert, said of the blast, which caused no serious injuries.
Colleges offering legal tips, hotlines amid DACA uncertainty
BERKELEY, Calif. (AP) - Mixed signals from Washington over a possible agreement to preserve protections for young immigrants are increasing anxiety and confusion on college campuses, where the stakes are high. Amid the uncertainty, colleges and universities are stepping up efforts to protect students enrolled in the Deferred Action for Childhood Arrivals program, or DACA, telling them to be hopeful but plan for the worst. Harvard University has opened a round-the-clock emergency hotline for immigrants in the program. The University of Illinois at Chicago has posted advice on what to do if federal agents show up on campus. UC Berkeley, the University of San Francisco and many other campuses are offering free legal advice to immigrant students now facing fears of deportation.
UN takes up North Korea after latest missile launch
UNITED NATIONS (AP) - The U.N. Security Council was called into emergency session Friday after North Korea conducted its longest-ever test flight of a ballistic missile, to talk about what to do now that Kim Jong Un has ignored its latest round of sanctions. France's Foreign Ministry said in a statement that the country is ready to work on tougher U.N. and EU measures "to convince the regime in Pyongyang that there is no interest in an escalation, and to bring it to the negotiating table." It said North Korea will also be discussed during next week's annual gathering of world leaders at the General Assembly.
Demonized Schumer and Pelosi are now deal-makers with Trump
WASHINGTON (AP) - The president genially calls them "Chuck and Nancy." Senate Minority Leader Chuck Schumer and his House counterpart, Nancy Pelosi, have used two White House meetings to become Trump's dealmaking partners on the budget and immigration. They have a combined 67-year record of being willing negotiators in Congress. But they're also partisan Democrats who are perfectly happy to rumble. Each has clashed often with Republicans. The GOP even uses Pelosi's image in campaign commercials to vilify Democrats, while President Donald Trump has derided the New York Democrat as "Cryin' Chuck." Pelosi says in an interview "it doesn't matter" if she likes Trump.
Doubts arise on whether corporate tax cut would boost growth
WASHINGTON (AP) - For President Donald Trump, what's good for General Motors is great for American workers. Same for Boeing. And AT&T. Not to mention small businesses. Trump insists that slashing the corporate tax rate from 35 percent to as low as 15 percent would free up valuable cash. Companies would use the money to boost investment, increase employees' pay, accelerate hiring and speed economic growth. What's more, corporations that now keep trillions overseas to avoid U.S. taxes would bring the money home. American companies could better compete with rivals based in countries with lower tax rates. "We're going to have magnificent growth," Trump declared aboard Air Force One on Thursday.
St. Louis ex-officer acquitted in killing of black man
ST. LOUIS (AP) - A white former police officer was acquitted Friday in the 2011 death of a black man who was fatally shot following a high-speed chase, with the judge declaring that he would not be swayed by "partisan interests, public clamor or fear of criticism." The acquittal of Jason Stockley in the death of Anthony Lamar Smith had stirred concerns about possible civil unrest for weeks. Several hundred protesters were marching in the streets of downtown St. Louis within hours of the verdict, but only a single arrest had been reported as of midday. The case played out not far from the suburb of Ferguson, which was the scene of the 2014 fatal shooting of Michael Brown, the unarmed black 18-year-old who was killed by a white police officer.
Farewell Cassini: Saturn spacecraft makes fiery, final dive
CAPE CANAVERAL, Fla. (AP) - NASA's Cassini spacecraft disintegrated in the skies above Saturn on Friday in a final, fateful blaze of cosmic glory, following a remarkable journey of 20 years. Confirmation of Cassini's expected demise came about 7:55 a.m. EDT. That's when radio signals from the spacecraft - its last scientific gifts to Earth - came to an abrupt halt. The radio waves went flat, and the spacecraft fell silent. Cassini actually burned up like a meteor 83 minutes earlier as it dove through Saturn's atmosphere, becoming one with the giant gas planet it set out in 1997 to explore.
Raul Castro's surprising response to harmed US diplomats
HAVANA (AP) - Raul Castro seemed rattled. The Cuban president sent for the top American envoy in the country to address grave concerns about a spate of U.S. diplomats harmed in Havana. There was talk of futuristic "sonic attacks" and the subtle threat of repercussions by the United States, until recently Cuba's sworn enemy. The way Castro responded surprised Washington, several U.S. officials familiar with the exchange told The Associated Press. In a rare face-to-face conversation, Castro told U.S. diplomat Jeffrey DeLaurentis that he was equally baffled, and concerned. Predictably, Castro denied any responsibility. But U.S. officials were caught off guard by the way he addressed the matter, devoid of the indignant, how-dare-you-accuse-us attitude the U.S.
Aided by Russia, Syrian forces consolidate military gains
OKEIRBAT, Syria (AP) - Government troops and their allies intensified an offensive Friday against Islamic State militants in central Syria, trying to consolidate their control on the area. The Syrian troops and Russian military police patrolled the dusty and desolate streets of Okeirbat, which was recaptured from the extremists on Sept. 2. A militant counteroffensive was crushed Thursday amid intense Russian airstrikes. Distant thuds of artillery were heard in Friday afternoon and evening, indicating the persistence of the fighting. The militants had controlled Okeirbat since 2014, and Russian military officials showed visiting journalists a bombed-out warehouse that was used by the extremists to repair and fortify tanks in the once-thriving town of 10,000 people, the largest held by IS in Hama province.