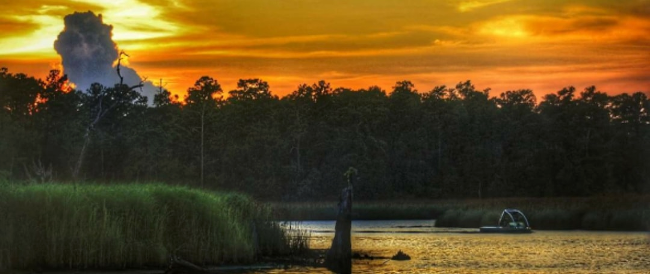 CHECK BACK OFTEN FOR STORIES THAT COME OUT AFTER WE GO TO PRESS
AFTER DEADLINE FOR 7/25/2018
Pregnant again! April the giraffe's calf is due in March
NEW YORK (AP) — You don't need to stick your neck out to predict that this bundle of joy is going to get some attention. April, the giraffe whose YouTube pregnancy in 2017 made her famous, is due again around next March. Jordon Patch of Animal Adventure Park in Harpursville, New York, announced the pregnancy Wednesday on NBC's "Today" show.
April's pregnancy drew more than 232 million YouTube live views during a seven-week period in 2017 before she gave birth to Tajiri (tah-JEER'-ee). Patch says Tajiri's father also sired the new calf. April's progress can be followed online at www.aprilthegiraffe.com.
Tears, hugs and help: Church groups assist reunited families
SAN ANTONIO (AP) — The immigrant parents arrived at Catholic Charities in white vans with their children, their paperwork and almost nothing else.
They needed food, clothing, a place to stay and a way to travel to family in the United States. Many were still shell-shocked from weeks in government detention. One father carried an infant who didn't recognize him after two months apart. A mother held the hand of her 5-year-old daughter, who refused for a time to talk on the phone because she blamed her for their separation.
Scenes such as this are unfolding throughout Texas and Arizona as the Trump administration works to meet a Thursday deadline to reunite immigrant parents and children. The government is releasing hundreds of families to faith-based groups and leaving the groups to care for them.
Georgia governor's matchup sets a battle for the middle
ATLANTA (AP) — With the Georgia governor's race now set, the contest between Republican Brian Kemp and Democrat Stacey Abrams becomes a question of which candidate can move beyond their partisan bases to capture the electoral middle in this emerging battleground state.
Kemp, a two-term secretary of state backed by President Donald Trump, hardly moderated his approach as he celebrated an overwhelming runoff victory Tuesday. After a campaign featuring guns, chain saws and his smiling pledge to "round up criminal illegals" in his pickup truck, the newly minted Republican nominee painted Abrams as a radical leftist threat to Georgia values.
Abrams, a former state legislative leader, isn't a radical by any conventional definition of U.S. politics, but she's run an aggressive campaign to energize the Democratic base by pledging to expand Medicaid insurance and spend more on education, infrastructure, and job training. She also backs tighter gun restrictions, abortion rights and removing Confederate monuments from state property. Her effort to become the nation's first black woman elected governor has made her a national political celebrity.
O Canna-bis! US marijuana companies go public in Canada
PORTLAND, Ore. (AP) — Green Thumb Industries had a business plan, expertise and plenty of ambition to grow its marijuana business. What the Chicago-based company didn't have was access to enough capital to make it all happen.
So last month, the company with $20 million in revenue from pot shops in seven states turned its gaze north and went public in Canada, where marijuana soon will be broadly legalized nationwide.
The Canadian Securities Exchange is quickly becoming the go-to place for U.S. cannabis companies orphaned by their own stock exchanges because the U.S. government still considers marijuana an illegal drug.
Green Thumb took over a publicly traded Canadian company, added an "Inc." to its name and went public. The company raised $67 million U.S. dollars, money that will allow Green Thumb to get licenses in new states and open more retail stores across America.
Visitors leaving heart of Yosemite as fire rages nearby
LOS ANGELES (AP) — The few remaining campers in Yosemite Valley packed up gear Wednesday and cleared the area for firefighters battling a huge wildfire near Yosemite National Park.
The sun rose in a smoke-filled sky over the scenic valley, which normally bustles with summer tourists but has largely emptied out after authorities reluctantly ordered the closure a day earlier.
Officials were quick to point out that Yosemite wasn't under imminent danger from the fire. Authorities decided on the closure to allow crews to perform protective measures such as burning brush along roadways without having to deal with traffic in the park that welcomes 4 million visitors annually.
One couple checked out of the Majestic Yosemite Hotel, while a large extended family from Los Angeles on an annual trip to the national park prepared to leave the Upper Pines campground.
"Very disappointed," Lisa Salgado said. "We look forward to this all year. This is the trip of our summer."