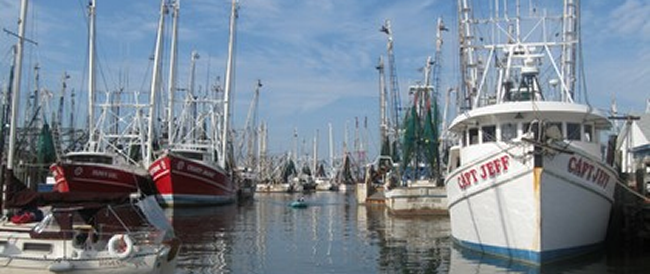 CHECK BACK OFTEN FOR STORIES THAT COME OUT AFTER WE GO TO PRESS
AFTER DEADLINE FOR 6/13/2018
A trade war looms as Trump slaps tariffs on Chinese imports
WASHINGTON (AP) — President Donald Trump brought the world's two biggest economies to the brink of a trade war Friday by announcing a 25 percent tariff on up to $50 billion in Chinese imports to take effect July 6.
Beijing quickly responded that it would retaliate with penalties of the same scale on American goods — and it spelled out details to impose tariffs on 545 U.S. exports, including farm products, autos and seafood, according to a report in the Wall Street Journal.
In announcing the U.S. tariffs, Trump said he was fulfilling a campaign pledge to crack down on what he contends are China's unfair trade practices and its efforts to undermine U.S. technology and intellectual property.
"We have the great brain power in Silicon Valley, and China and others steal those secrets," Trump said on "Fox & Friends." ″We're going to protect those secrets. Those are crown jewels for this country."
The prospect of a U.S.-China trade war jolted financial markets Friday. The Dow Jones industrial average was down more than 220 points in mid-afternoon trading. Other stock averages also sank.
NASA's record-breaking spacewoman retires as astronaut
CAPE CANAVERAL, Fla. (AP) — NASA's record-breaking astronaut, Peggy Whitson, retired Friday less than a year after returning from her last and longest spaceflight.
She's spent more time off the planet than any other American: 665 days over three space station missions. She's also the world's most experienced female spacewalker, with 10 under her spacesuit belt.
Whitson was the first woman to command the International Space Station, holding the position twice, and the oldest woman ever to fly in space. She was also the only woman to have served as chief of NASA's male-dominated astronaut corps.
Why many Americans aren't benefiting from robust US economy
WASHINGTON (AP) — "The economy," Federal Reserve Chairman Jerome Powell declared this week, "is doing very well."
And it is. Steady hiring has shrunk unemployment to 3.8 percent — the lowest since the 1960′s. Consumers are spending. Taxes are down. Inflation is tame. Factories are busy. Demand for homes is strong. Household wealth is up.
Yet the numbers that collectively sketch a picture of a vibrant economy don't reflect reality for a range of Americans who still feel far from financially secure even nine years into an economic expansion.
The Latest: Sessions to deal with 'any problems' in FBI
WASHINGTON (AP) — The Latest on the Justice Department's inspector general report (all times local):
2:35 p.m.
Attorney General Jeff Sessions is pledging to "confront any problems" and "deal with them" in a "proper, fair and appropriate way" in the wake of an inspector general report that criticizes the FBI's handling of the Hillary Clinton email probe.
Sessions said Friday "we're not going to be defensive" about the report's findings, but work to "reaffirm and recommit ourselves to the highest ideals" of the FBI.
The report criticizes former FBI Director James Comey for publicly announcing his recommendation against criminal charges for Clinton. It also faults him for alerting Congress days before the 2016 election that the investigation was being reopened because of newly discovered emails.
Sessions spoke at Lackawanna College in Scranton, Pennsylvania.