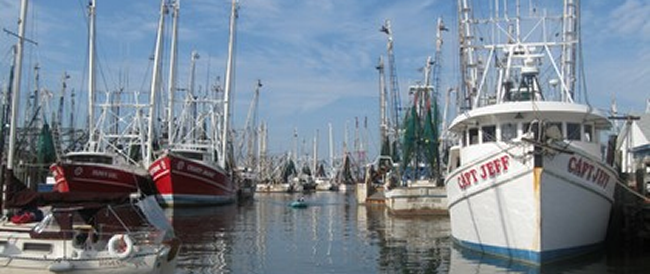 CHECK BACK OFTEN FOR STORIES THAT COME OUT AFTER WE GO TO PRESS
AFTER DEADLINE FOR 12/6/2017
Trump flouts warnings, to declare Jerusalem Israel's capital
WASHINGTON (AP) - Defying dire, worldwide warnings, President Donald Trump prepared Wednesday to declare Jerusalem as Israel's capital, a move upending decades of U.S. policy and carrying unclear consequences for Mideast peace efforts. Although officials said Trump would again delay action on his oft-repeated campaign promise to move the U.S. Embassy in Israel to Jerusalem from Tel Aviv, his decision to recognize Jerusalem as Israel's capital risks infuriating the Muslim world, and potentially sparking protests that could fray American alliances in the world's most volatile region. Trump administration officials cast the president's impending announcement as a simple acknowledgement of the "historical and current reality" of Jerusalem, which Israel effectively controls but whose status has been contested for centuries.
Franken's support fades as female Democrats seek resignation
WASHINGTON (AP) - Sen. Al Franken's support among his fellow Democrats appeared to collapse Wednesday as a group of female Democratic senators called upon him to resign amid sexual misconduct allegations. His office said he would make an announcement Thursday, but did not specify the subject. Sens. Kirsten Gillibrand, D-N.Y., Patty Murray, D-Wash., Claire McCaskill, D-Mo., Mazie Hirono, D-Hawaii, Kamala Harris, D-Calif., Tammy Baldwin, D-Wis., Debbie Stabenow, D-Mich., and Maggie Hassan, D-N.H., called on Franken to step down. Some Democratic men joined them. "I'm shocked and appalled by Sen. Franken's behavior," Murray said. "It's clear to me that this has been a deeply harmful, persistent problem and a clear pattern over a long period of time.
6 women claim Weinstein cover up was racketeering
NEW YORK (AP) - Six women filed a lawsuit against Harvey Weinstein on Wednesday, claiming that the movie mogul's actions to cover up assaults amounted to civil racketeering. The lawsuit was filed at a federal court in New York seeking to represent a class of "dozens, if not hundreds" of women who say they were assaulted by Weinstein. The lawsuit claims that a coalition of companies and people became part of the growing "Weinstein Sexual Enterprise" and that they worked with Weinstein to conceal his widespread sexual harassment and assaults. "The Weinstein Sexual Enterprise had many participants, grew over time as the obfuscation of Weinstein's conduct became more difficult to conceal," the suit said.
New blaze erupts in tony Bel-Air area of Los Angeles
VENTURA, Calif. (AP) - A dangerous new wildfire erupted in the tony Bel Air area of Los Angeles early Wednesday as firefighters battled three other destructive blazes across Southern California. Flames exploded before dawn on the steep slopes of the east side of Sepulveda Pass, which carries heavily traveled Interstate 405 through the Santa Monica Mountains where ridge tops are covered with expensive homes. At least two could be seen burning. Hundreds of firefighters battled flames on the ground as aircraft dropped water and retardant near neighborhoods on the east side of the pass. Commuter traffic snarled in the pass and beyond.
Hatch denounces Bannon attack on Romney, Mormon church
WASHINGTON (AP) - Republican Sen. Orrin Hatch of Utah is lashing out at former White House adviser Steve Bannon for his attack on Mitt Romney and the Mormon Church. At a rally Tuesday for GOP Senate candidate Roy Moore, Bannon called the GOP's 2012 presidential nominee a draft dodger who "hid behind" his religion. Romney received a draft deferment for missionary work in France during Vietnam. In a Wednesday statement, Hatch called Bannon's attack "disappointing and unjustified." Hatch said Romney "has sought every opportunity" to serve the country. Hatch, who is Mormon, denounced attacks on "our own Christian LDS faith and the selfless service of missionary work." Hatch he'd be happy to explain his church to Bannon, adding, "I've got a copy of the Book of Mormon with his name on it."
Amid positive talk, some in GOP offer blunt take on taxes
WASHINGTON (AP) - Sounding a discordant note among the positive talk on the tax bill, a number of Republicans are delivering a blunt assessment, casting the bill as a boost to big corporations and the wealthy instead of the middle class. "Fundamentally if you look at the bulk of the bill, two-thirds of it, it's tied on the business side," Rep. Mark Sanford, R-S.C., said Tuesday as leaders in the House and Senate hailed their respective measures as an advantage for working Americans. Asked why GOP leaders label it a middle-class tax cut, Sanford said, "There is certainly a chicken in every pot, in essence.
Doctors find brain abnormalities in victims of Cuba mystery
WASHINGTON (AP) - Doctors treating the U.S. embassy victims of suspected attacks in Cuba have discovered brain abnormalities as they search for clues to explain hearing, vision, balance and memory damage, The Associated Press has learned. It's the most specific finding to date about physical damage, showing that whatever it was that harmed the Americans, it led to perceptible changes in their brains. The finding is also one of several factors fueling growing skepticism that some kind of sonic weapon was involved. Medical testing has revealed the embassy workers developed changes to the white matter tracts that let different parts of the brain communicate, several U.S.
Super big black hole from early universe farthest ever found
CAPE CANAVERAL, Fla. (AP) - Astronomers have discovered a super-size black hole harkening back to almost the dawn of creation. It's the farthest black hole ever found. A team led by the Carnegie Observatories' Eduardo Banados reported in the journal Nature on Wednesday that the black hole lies in a quasar dating to 690 million years of the Big Bang. That means the light from this quasar has been traveling our way for more than 13 billion years. Banados said the quasar provides a unique baby picture of the universe, when it was just 5 percent of its current age. It would be like seeing photos of a 50-year-old man when he was 2 1/2 years old, according to Banados.
Viagra goes generic: Pfizer to launch own little white pill
TRENTON, N.J. (AP) - The little blue pill that's helped millions of men in the bedroom is turning white. Drugmaker Pfizer is launching its own cheaper generic version of Viagra rather than lose most sales when the impotence pill gets its first generic competition next week. Pfizer Inc. will begin selling the white pill at half the $65-a-pill retail price on Monday, when its patent-protected monopoly ends. Generic maker Teva Pharmaceuticals can start selling its version then, but isn't disclosing the price. Many more generics go on sale next summer, which will steadily slash the price of generics, possibly by 90 percent.
With a small book, Gene Simmons is ready to make you rich
NEW YORK (AP) - Gene Simmons wants you to be rich and powerful, but it's not going to be easy. You're going to have to learn English, wake up early, turn off the TV and study. "I want to shake you up and tell, you a real harsh truth: The world doesn't need you," he says. "The only way you're going to become rich and powerful is if you stand up on your hind legs. You're only going to get the respect you demand." Simmons, the co-founder and bassist for the rock band Kiss, is brutal in his advice: Women, choose between a career or a family.