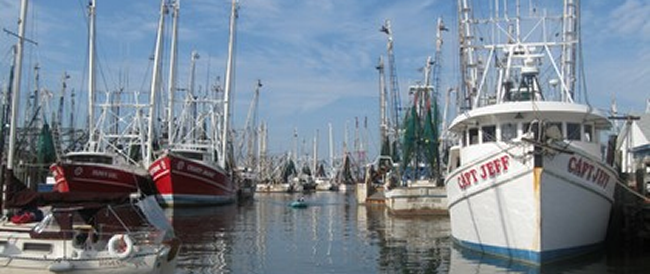 Check back often for stories after this week's edition is on press
Canada Announces Legislation to Legalize Marijuana
MONTREAL — The Canadian government announced Thursday new legislation to legalize marijuana for recreational use, a move that could lure American visitors but create legal headaches when they return home. In the United States, voters in California, Massachusetts, Maine and Nevada decided last year to approve the use of recreational marijuana, joining Colorado, Oregon, Washington state, Alaska and Washington, D.C. Canadian Public Safety Minister Ralph Goodale defended the legalization, saying current laws have been "an abject failure" at keeping minors from using marijuana and organized crime from profiting. The measure would legalize possession of up to 30 grams of certain marijuana products and place harsher penalties on selling pot to minors and for driving under the influence. Possession of small amounts of pot will be legal throughout the country on July 1, 2018, if the legislation passes. The federal government set the minimum age at 18, but will allow each province to determine if it should be higher. The provinces also will decide how the drug will be sold and distributed. Those under 18 found with small amounts of marijuana would not face criminal charges.
---
Trump proposing tax cuts for companies big and small
WASHINGTON (AP) - President Donald Trump is proposing dramatically reducing the taxes paid by corporations big and small in an overhaul his administration says will spur economic growth and bring jobs and prosperity to the middle class. The White House on Wednesday was to release broad outlines of a tax plan that would cut the top rate for small businesses from 39.6 percent to 15 percent, according to an official with knowledge of the plan. A top rate cut for individuals would be more modest, from 39.6 percent to the "mid-30s," said the official, who was not authorized to publicly discuss the proposal before the announcement and spoke on condition of anonymity.
---
Trump: national monuments a 'massive federal land grab'
WASHINGTON (AP) - Slamming what he called "a massive federal land grab," President Donald Trump signed an executive order Wednesday directing his interior secretary to review the designation of dozens of national monuments on federal lands. The action could upend protections put in place in Utah and other states under The Antiquities Act of 1906, which authorizes the president to declare federal lands as monuments and restrict how the lands can be used. The order comes as the president is trying to rack up accomplishments in his first 100 days. During a signing ceremony at the Department of the interior, Trump said the order would end "another egregious abuse of federal power" and "give that power back to the states and to the people where it belongs." Trump accused the previous administration of using the act to "unilaterally put millions of acres of land and water under strict federal control" - a practice he derailed as "a massive federal land grab." "Somewhere along the way the Act has become a tool of political advocacy rather than public interest," said Interior Secretary Ryan Zinke ahead of the signing.
---
'I'll be praying for you:' Americans assess Trump's 100 days
They are young and old: a high school student who can't yet vote, a Vietnam vet who did so proudly. They hail from all corners of the United States and very different walks of life: a "downhome boy" from Kentucky, a third-generation Mexican-American from Texas, a stay-at-home mom in Pennsylvania, an Iranian immigrant in Los Angeles. Some oppose Donald Trump and all that he stands for, while others voted enthusiastically for him. Now, they are critiquing him. One hundred days into Trump's presidency, The Associated Press returned to some of the everyday people interviewed these past months to ask them to write a letter to the president, evaluating the job he's done so far and looking ahead to the months to come.
---
Ryan: New revisions are winning support for GOP health bill
WASHINGTON (AP) - A proposal to revive the stalled Republican health care bill is gaining support, Speaker Paul Ryan said Wednesday, but he stopped short of saying the plan has garnered the votes the GOP would need to finally push the high-profile measure through the House. Ryan spoke to reporters after leaders briefed rank-and-file Republicans on details of changes to the legislation aimed at breathing life back into one of President Donald Trump's premier but most problematic priorities. While there are indications that the revisions appeal to conservatives, some of them were still balking and there was little evidence that it was winning backing from moderates, leaving the measure's fate uncertain.
---
US ups Korean defenses, top admiral says forces are capable
WASHINGTON (AP) - Ahead of an extraordinary White House briefing for senators, close ally South Korea on Wednesday started installing key parts of a contentious U.S. defense system against missiles from North Korea. And America's Pacific commander said any North Korean missile fired at U.S. forces would be destroyed. "If it flies, it will die," Adm. Harry Harris Jr., told Congress. South Korea's trumpeting of progress in setting up the Terminal High-Altitude Area Defense system, or THAAD, comes as high-powered U.S. military vessels converge on the Korean Peninsula and as a combative North Korea signals possible nuclear and missile testing. Harris said the THAAD would be operational within days.
---
Jonathan Demme, 'Silence of the Lambs' director, dead at 73
NEW YORK (AP) - Jonathan Demme, the eclectic, ever-enthusiastic filmmaker behind the Oscar winners "The Silence of the Lambs" and "Philadelphia," and the director of one of the most seminal concert films ever made, the Talking Heads' "Stop Making Sense," has died. He was 73. Demme's publicist, Annalee Paulo, said Demme died Wednesday morning in his New York apartment, surrounded by his wife, Joanna, and three children. Demme died from complications from esophageal cancer, she said. Demme broke into moviemaking under the B-movie master Roger Corman in the early 1970s. "The Silence of the Lambs," the 1991 thriller starring Anthony Hopkins as Hannibal Lecter and Jodie Foster as an FBI analyst, brought him a new level of fame.
---
Canadian firefighters rescue woman from crane in Toronto
TORONTO (AP) - A woman who was stuck on the top part of a construction crane in downtown Toronto for hours was rescued Wednesday after being strapped to a rappelling firefighter and lowered to the ground. The woman had been perched on a gently swaying large pulley device for at least four hours and was clinging to a steel cable when a rescuer reached her. Toronto Fire Chief Matthew Pegg said his crew had never seen an incident like this before. "It's an outstanding success," Pegg said of the operation. "We train for this, although we've never seen one like this before." He added, "She was brought down safely, she didn't appear to be in any distress.
---
Questions persist in death of prominent New York judge
NEW YORK (AP) - When Sheila Abdus-Salaam agreed to speak this month at an alumni gathering at Columbia Law School, it was business as usual for someone in demand as the first black woman to serve on New York's highest court. But only six days before the event at her alma mater, Abdus-Salaam's success story took a startling turn: Her body was found floating in the Hudson River, leaving those who knew her trying to reconcile a seemingly stable life with a mysterious death that's still under investigation. The New York Police Department said this week that it's still found no signs of foul play, suggesting she may have killed herself after wandering the streets of Harlem for four hours.
---
Spacecraft flies between Saturn and rings in historic 1st
CAPE CANAVERAL, Fla. (AP) - NASA's Cassini spacecraft ventured Wednesday into the never-before-explored region between Saturn and its rings. But flight controllers won't know how everything went until Thursday when they are back in touch with the craft. Cassini was out of radio contact with Earth as it became the first spacecraft to enter the gap between Saturn and its rings. That's because its big dish antenna was maneuvered face forward to protect science instruments from potentially damaging particles in the rings. The antenna could sustain minor damage like a small hole and still function properly, according to officials. "We're in a waiting period right now," said Jim Green, director of NASA's planetary science division.
---
Johnny Depp's former managers call him 'habitual liar'
Johnny Depp's former business team is calling the star "a habitual liar" after Depp said in an interview that his one-time managers "clearly let him down." Depp sued The Management Group in January for more than $25 million, charging fraud and negligence. The Management Group countersued, saying Depp spent lavishly on homes, private jets, art and memorabilia in spite of its warnings. In an interview with The Wall Street Journal , Depp questioned why he wasn't dropped as a client by the group over his spending. David Shane, a spokesman for The Management Group, responded Wednesday, telling The Associated Press in a statement that Depp is a "habitual liar who denies responsibility for his own outrageous conduct and coerces others to lie for him." "Johnny Depp and his sister were involved in every significant business decision during the 17 years TMG represented him," Shane said.